Coast Guard to name new cutters after reservists who died responding to 9/11 attacks
by
Matthew M. Burke
November 13, 2019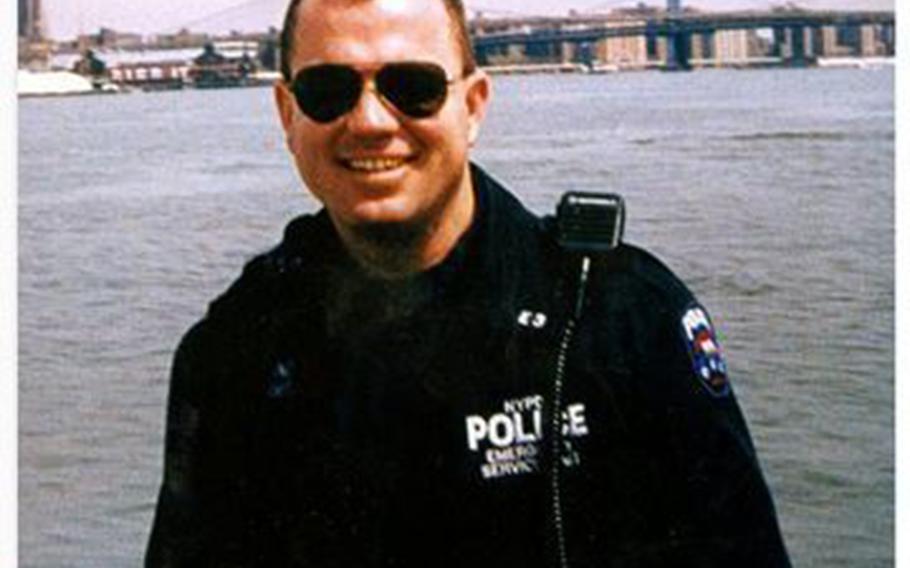 Two Sentinel-class fast response cutters will be named for Coast Guard veterans who lost their lives as first responders in New York City on 9/11, the service announced recently.
Petty Officer 2nd Class Vincent Danz was a New York City police officer with the Emergency Services Unit in the Bronx, and Petty Officer 1st Class Jeffrey Palazzo was a New York City firefighter for Rescue 5 on Staten Island when two planes struck the twin towers of the World Trade Center on Sept. 11, 2001. Nearly 3,000 people died in the attacks.
Danz and Palazzo, both Coast Guard reservists, were killed aiding victims at the scene.
"These cutters and their crews will sail into storms when others turn and flee, and like their namesakes, they will put service before self so others may live," Coast Guard commandant Adm. Karl Schultz said during a ceremony Tuesday in lower Manhattan, according to WABC-TV New York.
The Coast Guard first announced Oct. 23 that Danz, Palazzo and eight other "Coast Guard heroes" will have ships named for them in coming years. The other eight honorees include Coast Guard legends, pioneers of gender and racial equality and heroes of World War II.
Schultz formally announced the decision regarding Danz and Palazzo during the ceremony at the East Coast WWII Memorial in Battery Park, New York City, attended by the widows of both men.
"The ships bearing their names will be symbols of everything our organizations stand for and they'll serve as a visible reminder of the sacrifices made by the first responders on 9/11," Schultz said, according to a short video from the ceremony released by the Defense Department.
"The crews that will sail aboard future cutters Vincent Danz and Jeff Palazzo will carry on the legacy of these two American heroes," he added.
The cutters are slated to be delivered starting in 2023, according to a Defense Department statement.
The Sentinel-class fast response cutters make up the backbone of the Coast Guard's coastal patrol fleet. They are responsible for drug and migrant interdiction, patrolling and protecting ports, waterways and coastal security, fishery patrols, search and rescue and national defense.
The ships are to be 154-feet-long, with crews of 24, Newsday reported, citing Coast Guard officials. They will be built by Bollinger Shipyards of Louisiana at a cost of approximately $58 million each.
Danz was believed to have been on the fourth floor of the World Trade Center's North Tower when the buildings came down, Newsday reported. His remains were recovered three months after the tragedy.
"Pray for me and pray for these people," he said in his last words recorded on a home answering machine message for his wife, Newsday said. "I love you. I'll talk to you soon."
Palazzo also lost his life trying to rescue people at the scene, the Coast Guard message said.
"Helping other people came as naturally as breathing to him," Angela Danz-Donahue said of her late husband in the Defense Department video. "Knowing there will be a vessel at sea with Vincent's name is to know that he will not be forgotten."
At the Tuesday ceremony, Palazzo's widow, Lisa Palazzo, thanked attendees that included New York City Mayor Bill de Blasio, police commissioner James O'Neill and fire chief John Sudnik because they had helped her children learn more about the type of man their father was.
"It was his nature to always put others first and he continues to be a shining example for my children," Lisa Palazzo said. "The naming of this Coast Guard cutter goes beyond what we could have ever hoped for. It's an honor he would not feel worthy of."
burke.matt@stripes.com Twitter: @MatthewMBurke1