Coast Guard suspends search for airman who fell from plane over Gulf of Mexico
by
Rose L. Thayer
November 9, 2019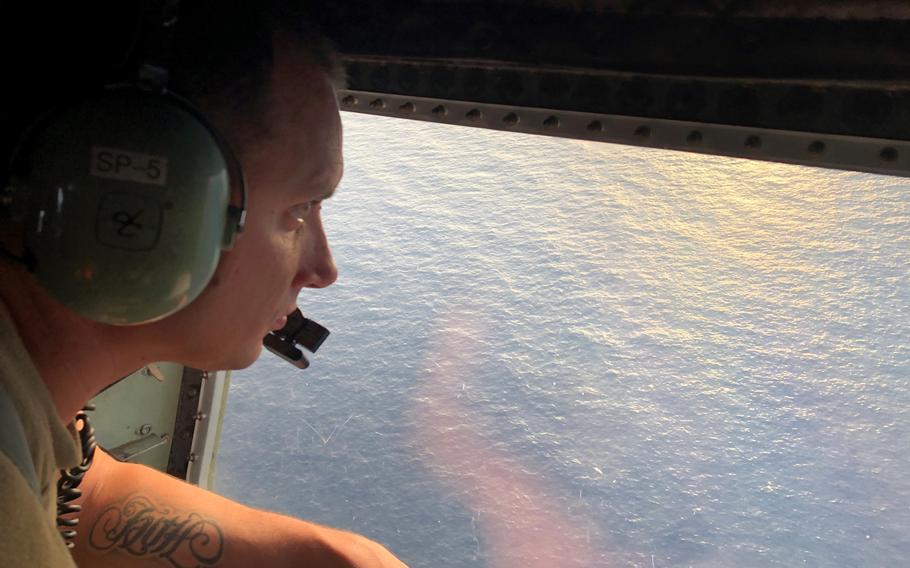 The Coast Guard on Friday suspended its search for the airman who fell from an aircraft over the Gulf of Mexico three days ago, according to the service.
The Air Force has now taken control of the search as it transitions to a recovery effort for the special tactics airman who fell from a C-130 fixed-wing aircraft during training Tuesday at Hurlburt Field, Fla.
The airman, who has not been identified, fell from the aircraft Tuesday at about 11 a.m. over the Gulf of Mexico, south of Hurlburt Field, during a planned static-line jump, according to a news release from the base's 24th Special Operations Wing Public Affairs. The incident is still under investigation.
Coast Guard air and boat crews spent more than 130 hours searching more than 4,909 square-nautical miles since Tuesday, according to a service news release.
"We would like to extend our gratitude to all of the federal, state and local units that have aided in the search for our airman, especially the U.S. Coast Guard," Col. Matt Allen, commander of the 24th Special Operations Wing, said in a statement. "We will continue our recovery effort as long as circumstances and resources allow to bring our airman home."
Recovery teams are refining and adjusting the search area as efforts continue. The name of the missing service member will be released following next-of-kin notification, according to a news release.
Since Tuesday, crew searched ocean between Fort Walton Beach and Pensacola. Hurlburt Field, headquarters of Air Force Special Operations Command, is located near the Alabama state line on the Florida Panhandle.
Aside from the Coast Guard, Army units from the region assisted the Air Force in the search, as did the Santa Rosa County Sheriff's Office and the Florida Fish and Wildlife Conservation Commission, according to the release.
thayer.rose@stripes.com Twitter: @Rose_Lori