Claims of sexual assault increased at military academies, but reporting remains low
---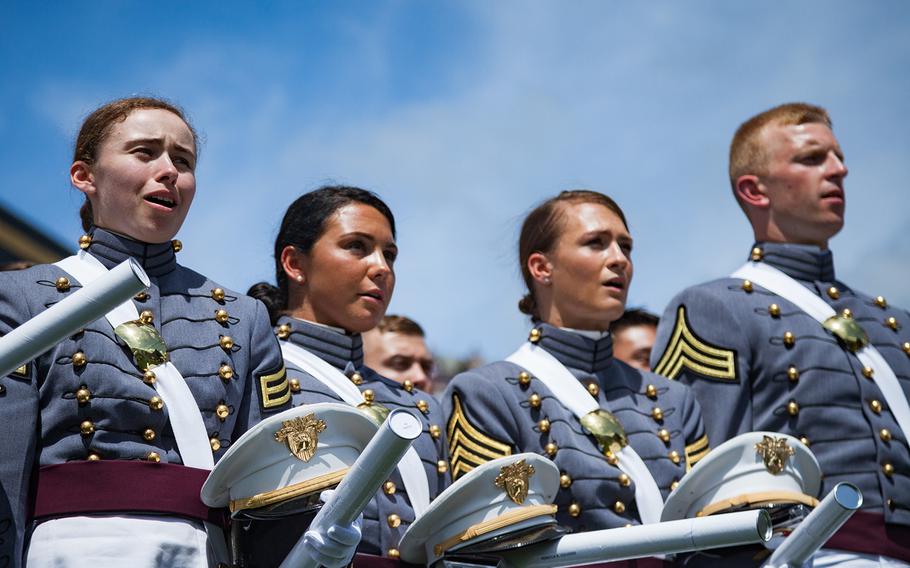 WASHINGTON — Claims of sexual assaults at U.S. military service academies have increased by nearly 50 percent since 2016, according to a survey on sexual harassment and violence released Thursday. However, the rate of cadets and midshipmen reporting the incidents has stayed the same since last year.
"I would tell you that there's not been the change that we needed to see over time, and that's why we're so concerned. This is the second year where we've had no movement in the metrics in a way that we think is helpful for the population," said Dr. Nate Galbreath, deputy director for the Sexual Assault Prevention and Response Office at the Department of Defense. He spoke to reporters Thursday at the Pentagon before the release of the report.
This year's annual report on sexual harassment and assault at the military academies includes an anonymous scientific survey done every other year, the Service Academy Gender Relations Survey, that looks at "unwanted sexual contact and sexual harassment, factors that affect reporting and aspects of command climate." The last one was in 2016.
Unwanted sexual contact is a "proxy term for the behaviors that constitute sexual assault under the Uniformed Code of Military Justice," such as penetrating crimes including rape or contact crimes like aggravated sexual contact, Galbreath said.
This year's survey found that about 747 students indicated they had experienced unwanted sexual contact within the last year, a nearly 50 percent increase from 507 students in 2016. For women it was 15.8 percent, an increase from 12.2 percent in 2016. Men also had an increase at 2.4 percent, up from 1.7 percent in 2016.
Even though there was an increase in claims of sexual assault, official reports stayed the same, with the three academies getting 117 total reports of sexual assault involving students, five more than last year. Included in the total are nine reports from students of an incident that happened before they joined the military.
The Military Academy at West Point had the most reports, with 56, an increase of six from last year. The Naval Academy at Annapolis had 32 reports, an increase of three, and the Air Force Academy at Colorado Springs had 29 reports, down four from last year.
In the report, 50 percent of women and 16 percent of men said that they had experienced sexual harassment within the last year, yet only seven complaints were made. That is down from 16 complaints last year.
"We'd always known that alcohol was a risk factor associated with sexual assault" and is something that they need to address, Galbreath said. This year the survey had two measures of alcohol use added to it.
For all the academies, 15 percent of women and 32 percent of men said they were heavy drinkers, which is five or more drinks on a typical day when drinking. They also found that 25 percent of women and 28 percent of men said they had at least one incident in the last year where they could not remember events from the night before due to drinking.
Most students believe that the leadership at their school is trying to stop sexual assault and harassment. The report said 80 percent believe senior leaders are "making honest and reasonable efforts" to stop it. However, when it comes to their peers who are in leadership roles, only 56 percent believe they are making efforts to stop it.
---
---
---
---