Chief of staff for Defense Secretary Esper to step down
by
Caitlin M. Kenney
January 6, 2020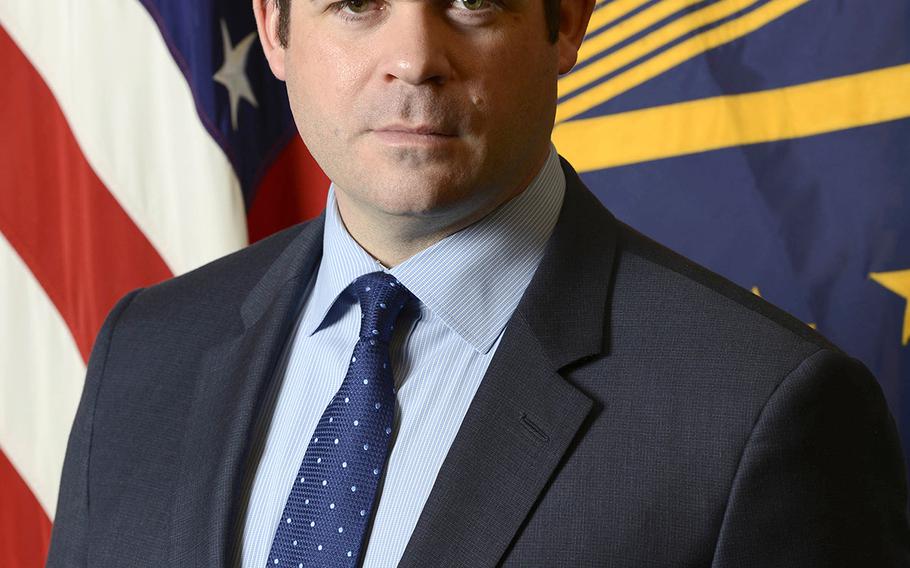 WASHINGTON— Eric Chewning, the chief of staff to Defense Secretary Mark Esper, will step down from his post at the end of the month, the latest in a string of senior officials to leave the Defense Department.
"I'm grateful for Eric's professionalism, judgment, and leadership over the last seven months as I moved into the secretary of defense role," Esper said Monday in a prepared Pentagon statement. "In an incredibly demanding job, Eric has been a source of calm and tireless work."
Chewning assumed his role as chief of staff to the defense secretary January 2019 under then acting Defense Secretary Patrick Shanahan. Before becoming chief of staff, he had been the deputy assistant secretary of defense for industrial policy since October 2017.
Chewning will return to the private sector, Alyssa Farah, the Pentagon press secretary, said in the statement. Before coming to the Pentagon, he had been a partner at McKinsey & Company, a global management consulting firm, according to an official Defense Department biography.
Chewning also served in the Army as the tactical intelligence officer for the 1st Battalion, 5th Cavalry Regiment and as a strategic intelligence officer at the National Ground Intelligence Center in Charlottesville, Va., according to his biography. He is a veteran of Operation Iraqi Freedom.
His departure follows several senior defense officials who left the Pentagon in recent months, including former Navy Secretary Richard Spencer. There are more than a dozen senior positions that are vacant at the Defense Department that need Senate confirmation to fill, according to Foreign Policy magazine. Farah said three new Senate-confirmed appointees will be sworn in this week, as well as four new appointees to the Senior Executive Service, which provides management in key government positions beneath the level of top presidential appointees.
Jen Stewart, the minority staff director for the House Armed Services Committee, has been named as Chewning's replacement, Farah said. Stewart had served as a senior adviser to retired Marine Corps Gen. Joseph Dunford when he was the chairman of the Joint Chiefs of Staff and as a security adviser to previous Speakers of the House Paul Ryan, R-Wisc., and John Boehner, R-Ohio.
"I have known Jen for years and I'm excited to bring her into the department," Esper said in the statement. "Her deep expertise on national security issues will be a great addition to our team as we continue implementing the National Defense Strategy."
Kenney.Caitlin@stripes.com Twitter: @caitlinmkenney