CENTCOM insists it's in regular contact with US-trained Syrian rebels
by
Corey Dickstein
August 7, 2015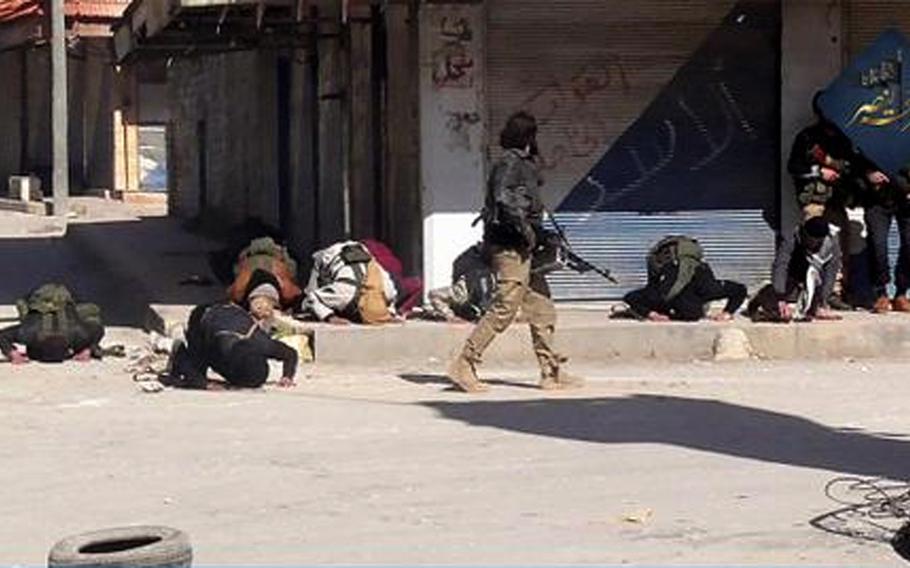 WASHINGTON — The U.S. Central Command maintains regular contact with Syrian rebel units the U.S. has trained to fight the Islamic State, a spokesman said Friday, despite reports that the Pentagon had lost track of many of the fighters.
ABC News reported Thursday that many U.S.-trained fighters are unaccounted for in northern Syria and some have even been found in neighboring Turkey.
On Friday, Air Force Col. Patrick Ryder, a CENTCOM spokesman, disputed the report, telling Pentagon reporters during a telephone briefing that "we know where they are, we know what they're doing, and we know what they need."
The issue of communications and control emerged following last week's attack by the al-Qaida-affiliated Nusra Front against the New Syrian Forces and 30 Division, who include fighters vetted, trained and equipped by the United States to fight the Islamic State. At least of NSF fighter was killed and five others were wounded, U.S. officials said.
Navy Capt. Jeff Davis, a Pentagon spokesman, said the U.S. must rely on the U.S.-trained rebels to report their movements and they do not necessarily provide regular updates about their positions.
The U.S. has launched a $500 million effort to train 5,000 Syrian rebels a year as a key part of its campaign against the Islamic State. Despite 7,000 applicants for the program, only the 54 have successfully been trained at a cost of $36 million. The Pentagon has said a second group is currently undergoing training and hundreds more remain in the training pipeline.
"We continue to see volunteers want to be a part of this program," Ryder said. "(The Islamic State) presents a significant threat in Syria, and that is clear… This program presents (vetted fighters) with an opportunity to get unparalleled training, excellent equipment, and the ability to team up with other vetted Syrian opposition forces."
dickstein.corey@stripes.com Twitter: @CDicksteinDC