Carter seeks input on safety measures in wake of Chattanooga shootings
by
Corey Dickstein
July 30, 2015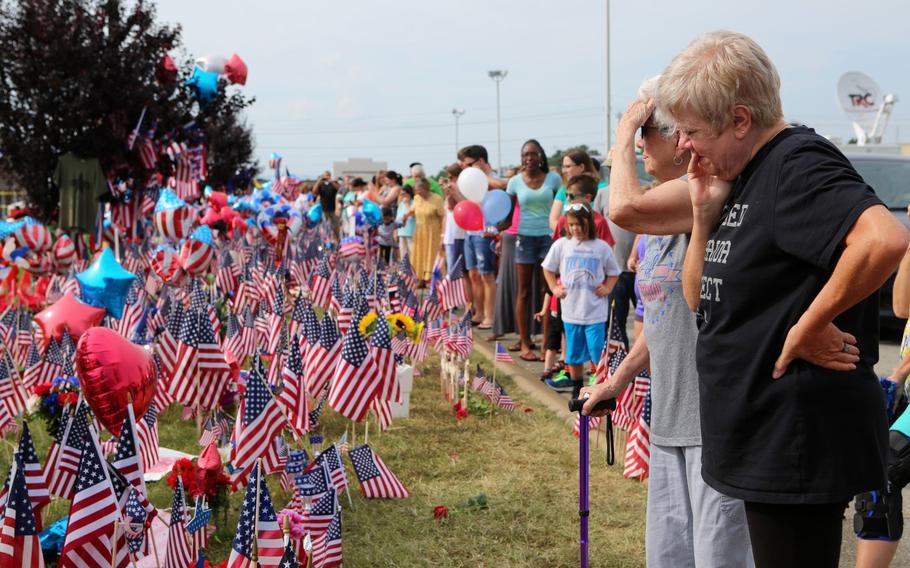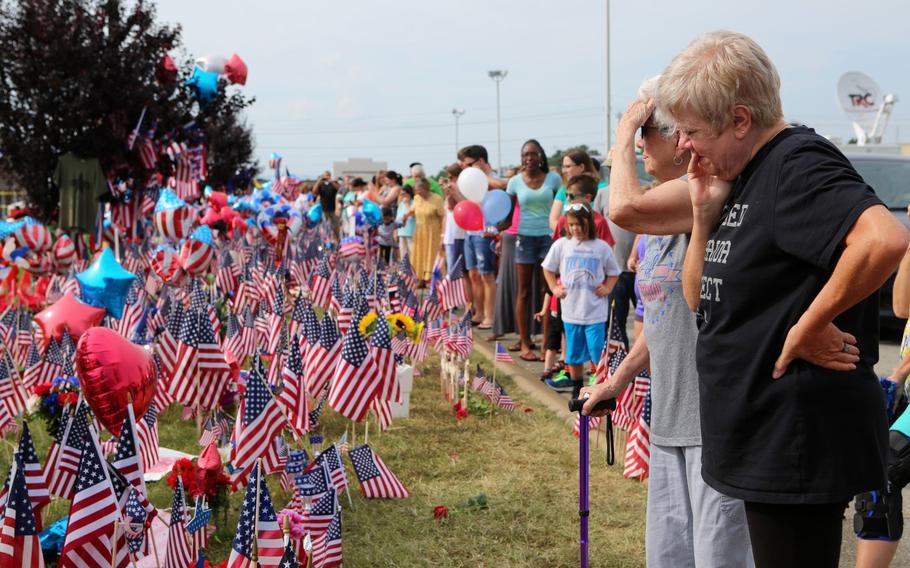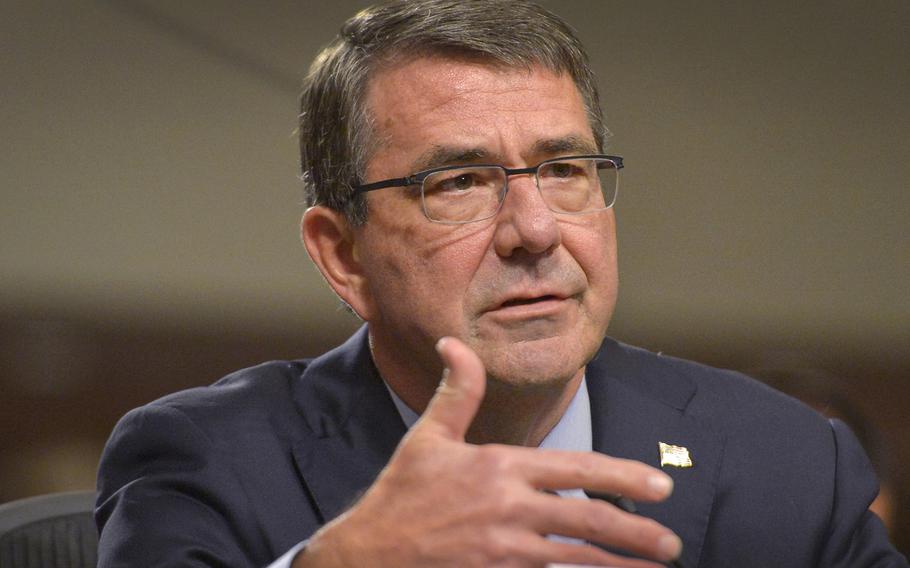 Defense Secretary Ash Carter has asked senior Pentagon officials for their input on increasing security following the deadly July 16 attack that killed four Marines and a sailor in Chattanooga, Tenn.
Carter asked the secretaries of the military departments, the National Guard Bureau and combatant commanders to develop action plans by Aug. 21 in an effort to better protect defense personnel, especially those working at sites off of military installations.
The directive followed initial recommendations Carter sought from the services to enhance personnel security. Pentagon spokesman Navy Capt. Jeff Davis said Thursday those recommendations were received last week, and included the need for the development of the action plans Carter has now asked for. Davis did not elaborate further on the services' recommendations.
A lone gunman, Kuwait-born American citizen Mohammed Youssef Abdulazeez, opened fire on a recruiting office and a separate Navy-Marine facility before Chattanooga police shot him dead. The FBI described him as a "homegrown violent extremist" but has not determined his motive nor whether he was inspired or directed by foreign extremists such as the Islamic State.
Victims included Marines Gunnery Sgt. Thomas J. Sullivan, Sgt. Carson Holmquist, Staff Sgt. David Wyatt, Lance Cpl. Skip Wells, and Navy Petty Officer 2nd Class Randall Smith. The four Marines were killed at the scene, and Smith died later of his wounds.
Carter said the attack "illustrates the continuing threat to DoD personnel in the U.S. homeland."
"This incident and the ongoing threat underscore the need for DoD to review its force protection and security polices, programs, and procedures, particularly for off-installation DoD facilities," Carter said in the memo.
Among other things, Carter asked officials to consider whether to relax restrictions on servicemembers carrying weapons for their own protection.
Carter said Pentagon policy allows commanders and civilian directors to arm qualified personnel for security, law enforcement, and counterintelligence duties.
The Chattanooga killings were the latest in a series of deadly incidents involving armed attacks against servicemembers, including the 2009 shooting at Fort Hood, Texas, and the 2013 shooting at the Washington Navy Yard, that have led to demands in Congress for a review of Pentagon weapons and security policies.
In the U.S. there are about 7,000 off-installation facilities, Davis said. Many are located in commercial buildings and on college campuses, places that often preclude troops from being armed.
"We recognize there are situations where this is not going to be the best option — to have people walking around armed. Certainly that's something that the services will be very aware of as they look at this," Davis said. "Looking at arming personnel doesn't mean that's what the services will ultimately decide."
Additionally, Carter asked for plans to improve security at off-post facilities such as recruiting stations, ROTC units and Reserve centers through physical security and procedural upgrades, and to use and improve mass warning notification systems.
"This is not something that is going to be fixed quickly," Davis said. "This is something that is going to require time and thought and plan and investment to make sure that the people who do these important mission out in our communities are able to do it safely."
dickstein.corey@stripes.com Twitter: @CDicksteinDC
---
---
---
---