Carrier strike group deploys while USS Truman is being repaired
by
Scott Wyland
September 20, 2019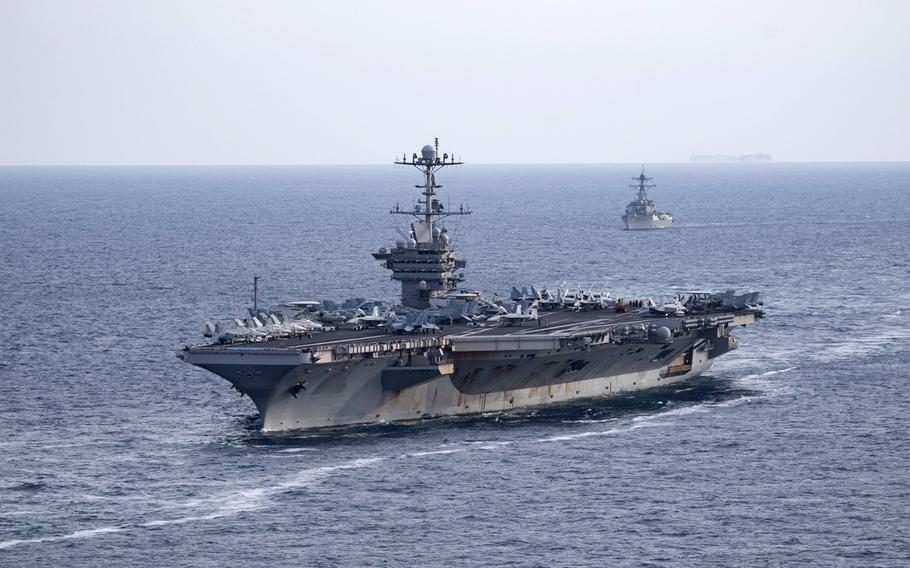 The Navy's recently revived 2nd Fleet deployed a carrier strike group last week without its aircraft carrier, the USS Harry S. Truman, which remains idled because of an electrical malfunction.
Two guided-missile destroyers and other escort ships left Mayport, Fla., while crews continued working to repair the Truman's electrical system, which malfunctioned during a pre-deployment exercise in late August, USNI News reported.
Navy officials couldn't say when the Truman would be operational. The Navy's standard policy is not to discuss future operations, Capt. Scott Miller, a U.S. Fleet Forces Command spokesman, told USNI.
The Arleigh Burke-class destroyers USS Lassen and USS Farragut will be joined later by the destroyer USS Forrest Sherman and the guided-missile cruiser USS Normandy, USNI said.
A destroyer squadron will lead the Surface Action Group — a temporary stand-in for a normal carrier group — with 15 additional personnel to offset the absence of a carrier's usual capabilities, 2nd Fleet Commander Vice Adm. Andrew Lewis told USNI.
This is the first carrier deployment that the 2nd Fleet has overseen since it reached initial operational capability in May. It's also the first time that a Truman strike group has deployed since 2018.
Last year in April, the Truman deployed, launched air strikes from the eastern Mediterranean, returned to Norfolk in mid-July and re-deployed in September to conduct the first aircraft carrier patrol in the Arctic since the Cold War.
The schedule was an example of "dynamic force employment," a strategy the Pentagon recently began employing again, in which ships and troop movements follow less-predictable patterns to throw off adversaries.
wyland.scott@stripes.com Twitter: @wylandstripes