Capturing the soldier's perspective: Exhibit honors Vietnam War-era cartoonist Vernon Grant
---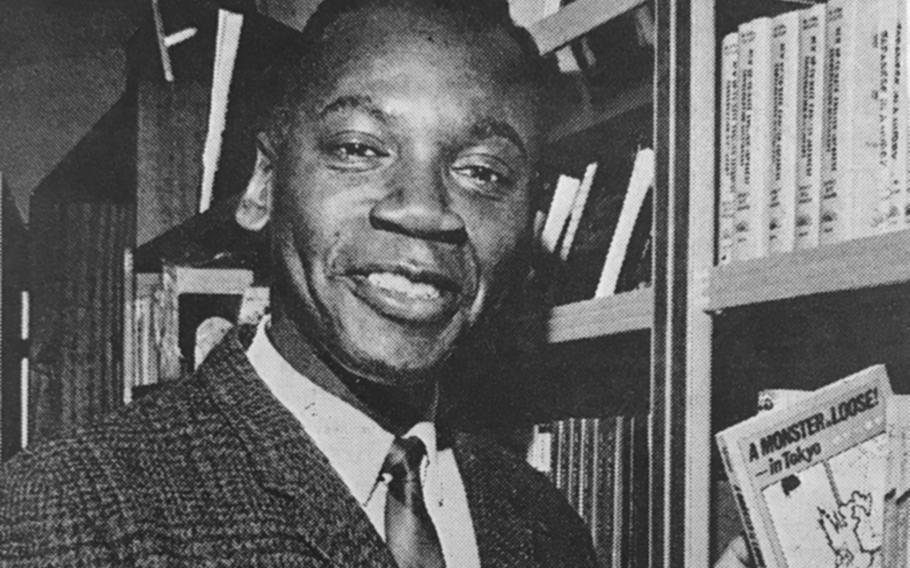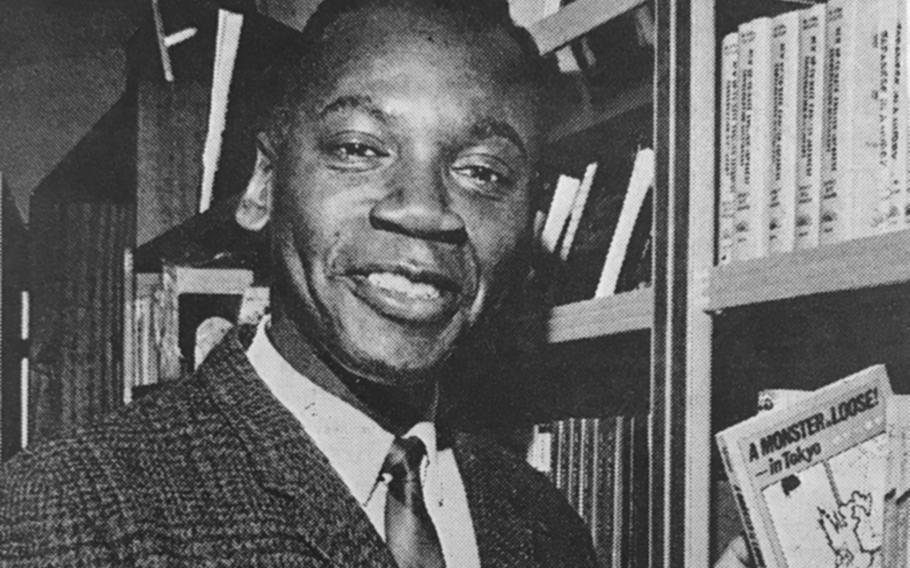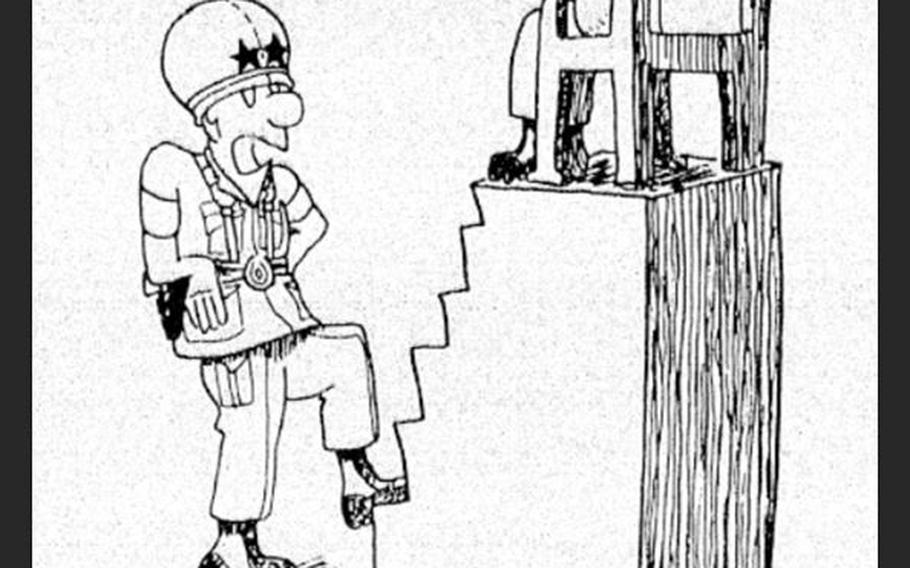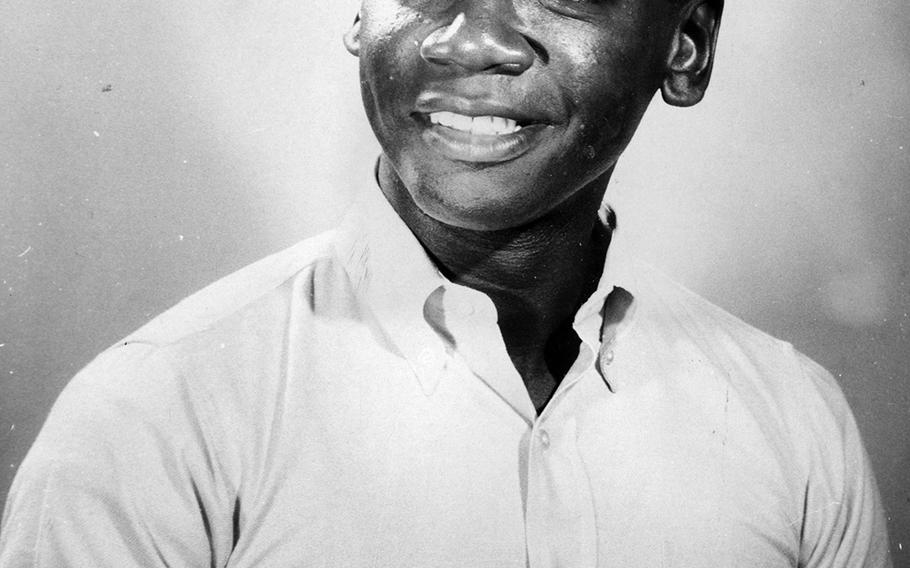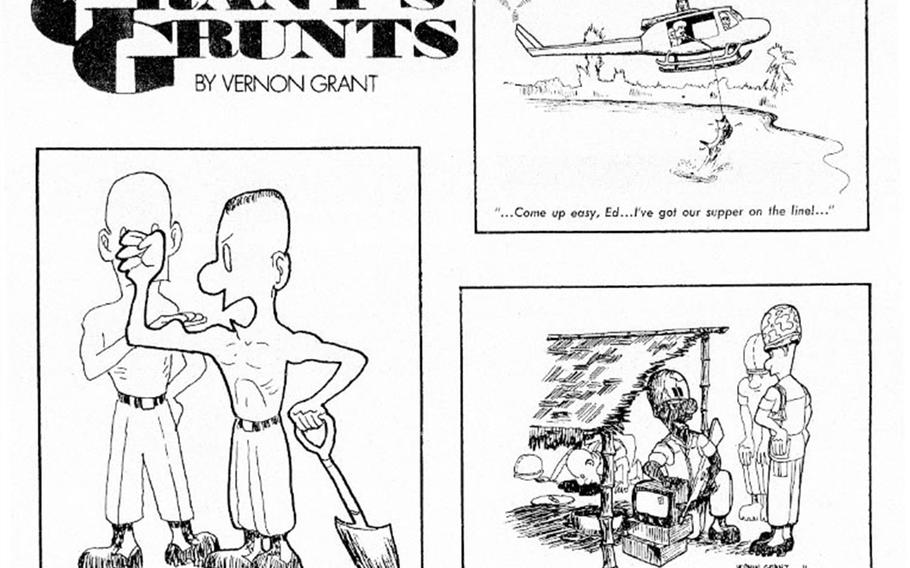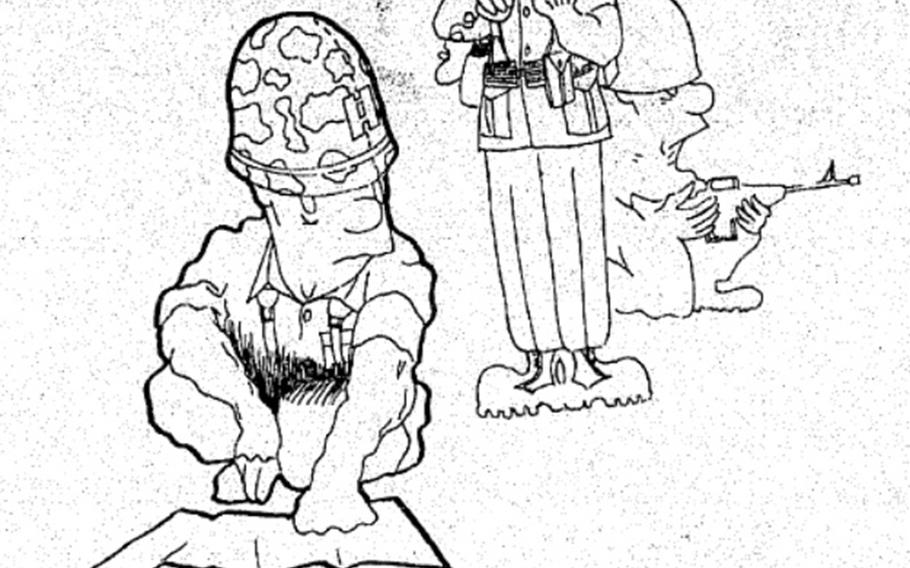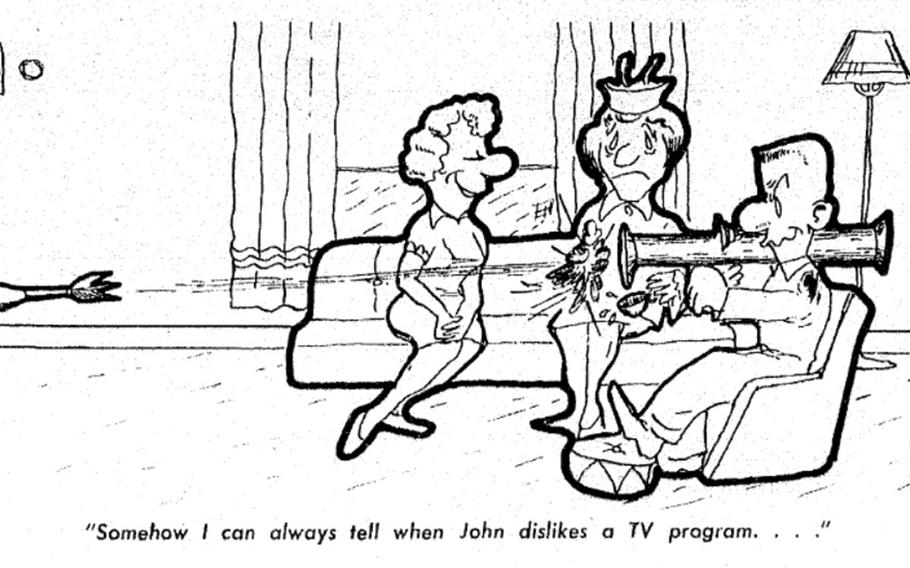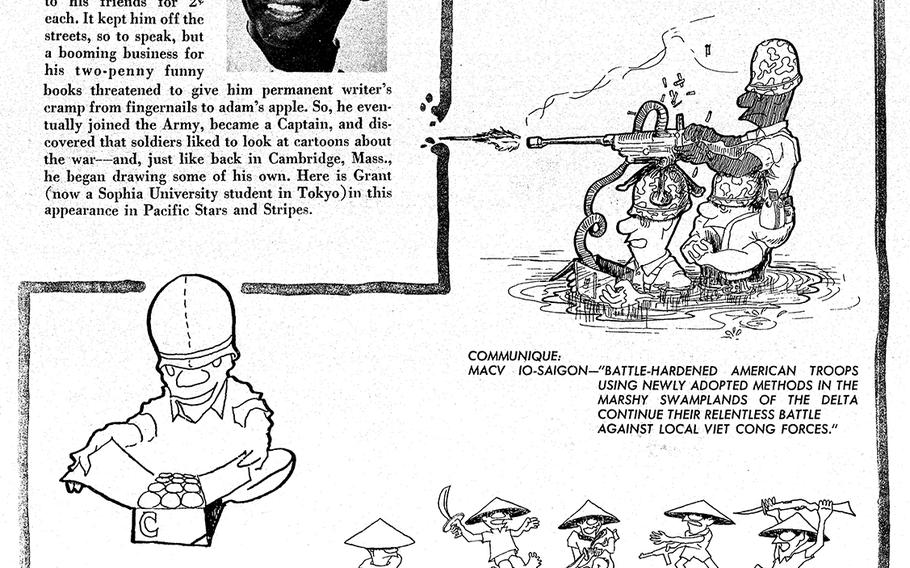 The thin black lines are simple and elegant, the content biting and insightful.
The cartoon depicts a decrepit old man in uniform, shaking as he walks, being propped up by his rifle. A sergeant first class places a hand on the man's shoulder.
"I've got good news for you, Goonfinkle!" the caption says. "After 10 months on 'Point,' you'll be on R & R for your 19th birthday!"
Cartoonist and Army officer Vernon Grant had a unique ability to capture the soldier's perspective during the Vietnam War. The Stars and Stripes contributor was the latest in a long line of social commentators to grace its pages during times of war, the most notable being Pulitzer Prize winner Bill Mauldin during World War II.
Grant, who died in 2006 at 71, is being honored with an exhibit showcasing his work at The National Stars and Stripes Museum and Library in Bloomfield, Mo. It runs until Nov. 30.
"One Vietnam veteran said to me, 'We had some terrible times in Vietnam, but we also laughed a lot,'" Grant's widow, Betsy Grant, told Stars and Stripes during a recent phone interview. Grant's work "will make you laugh. His sense of humor was universal for all soldiers."
Vernon Grant was born Feb. 14, 1935, in Cambridge, Mass., Betsy Grant wrote in a retrospective of her husband's work titled "Adventures of Point-Man Palmer in Vietnam: Cartoons and Writings of Vernon Grant." He was the second youngest of five children in a family that immigrated from Barbados.
At 3, Grant started drawing birthday cards and some science fiction, his widow wrote. That started his lifelong love affair with the craft.
Encouraged by his father Joseph Grant Sr. and an older cousin, Grant took classes at the Vesper George School of Art in Boston. He pored over science fiction literature and comic books — titles like "Donald Duck" and other Disney comics, "Andy Panda," "Daredevil," "Little Lulu" and "Archie."
As he grew older, he developed an affinity for "Tin Tin" and underground comics like "The Fabulous Furry Freak Brothers."
An athlete all his life, Grant was a Boy Scout and enjoyed hiking along the Charles River in Cambridge, Mass.. He played baseball and basketball in high school and was a multi-state champion weight lifter. He developed a lifelong passion for running.
After graduating from Rindge Technical High School in Cambridge in 1952, Grant held menial jobs, Betsy Grant wrote. Two of his brothers had served in the military and Grant was inspired to serve his country. He also hoped to gain secure employment and travel the world.
Grant at 23 joined the Army in 1958, with segregation still a dehumanizing force in the United States. Two years in, he was invited to enroll in the Infantry Officer Candidate Course at Fort Benning, Ga., and was commissioned a second lieutenant. He took and passed infantry and airborne training courses.
He arrived in Japan in 1964 and stayed for three years, Betsy Grant wrote.
Grant made captain in 1966 and went to Vietnam a year later, where he commanded the Signal Security Force — 400 men guarding 23 communications sites scattered the length of Vietnam. His tour lasted 13 months.
Hello, Vietnam If Grant saw combat, he never talked about it, said his wife and Grant's best friend, Bob Miko, from Sophia University in Tokyo, which he attended after his military service. When Grant went to the Vietnam Veterans Memorial in Washington, in 1998, he made rubbings of the names of four men with whom he'd been friends.
One of those men was Medal of Honor recipient Army 1st Sgt. Maximo Yabes, who was killed in action in 1967. After Grant died, Betsy Grant released an old, unpublished strip he had authored where he gave his friend Yabes a ribbing for being a bit too motivated during drills.
Between 1966 and 1969, Grant drew strips for Stars and Stripes, under the titles "Grant's Heroes," "A Grant Time in Japan" and "Grant's Grunts."
The comics were biting and humorous but offered a window into the soldier's experience in Vietnam.
In one strip, four Asian men walk in a line, all wearing the conical bamboo hats worn by farmers and associated with the region. Three are skinny, but one has a large belly. The caption reads, "Guess who works in the mess hall?"
"He used exaggeration really well," Betsy Grant said.
In another, two soldiers are in a foxhole at what appears to be nighttime. One looks out, a look of shock on his face. Behind him, a Vietnamese soldier lights his buddy's cigarette. The soldier says, "Thanks for the light, Fred."
The strip was humorous, informative and a bit unsettling.
Grant — who was quiet, scholarly and more apt to listen than to speak — left the military in 1968, after 10 years of service. He enrolled in classes at the Jesuit Sophia University, which had a campus in the Yotsuya area of Tokyo. He met his wife in Japan in 1972.
Spending eight years total in Japan, Grant was inspired by Japanese manga, Betsy Grant said. He enjoyed the "Lone Wolf and Cub" series by Goseki Kojima and Kazuo Koike. It added new dimensions to his style and abilities.
Grant wrote three books on Army life and one on Japan: a two-volume graphic novel "Adventures of Point-Man Palmer and his Girlfriend 'Invisible Peppermint,' " "Stand-By One!" and "A Monster is Loose! – in Tokyo."
"Stand-By One!" is a cartoon book of single panel humor on Vietnam. Grant sold all 13,000 copies that were printed. The book is available today through online retailers thanks to Betsy Grant, who is working to keep his memory alive.
"Point-Man Palmer" strips are also available online in the retrospective about Grant's life.
He told reporters in 1977 that his popularity among front-line soldiers was a bit overwhelming.
"I became an institution for the U.S. GIs who sought comic relief from the danger of combat and the boredom of army life," Grant told the Cambridge Chronicle weekly in Massachusetts. "More soldiers read my books than any other cartoonist or writer in the front. I still get embarrassed when I meet someone on the street who recognizes me."
Translating life into humor Grant and Betsy moved to Massachusetts in 1973 and were married five years later.
Grant was known in the community for his smile, intelligence, his ability to listen, drawing cartoons for local kids and for running, Betsy Grant said.
His wartime experiences influenced his decision to publish "The Love Rangers" graphic novels between 1977 and 1988. The series was about a spaceship crew that would travel around the universe to promote peaceful change through the use of love, often stopping wars.
Grant ran 33 marathons, retiring at 61 in 1996. But he never stopped running.
He suffered a heart attack on a run July 7, 2006, and fell into a coma. He died July 23.
"His creations of the stories of 'Point-Man Palmer' and cartoons in the military field as well as his science fiction world of 'The Love Rangers' are his legacy," his widow wrote in her book.
Speaking with Stars and Stripes in 1972, Grant made his intentions abundantly clear. He just wanted to make people laugh.
"Translating life into humor is the biggest thing with me," he said at the time.
Since her husband's death, Betsy Grant has made it her mission to re-release his work. She often speaks with veterans groups and participates in literary forums. She said it is cathartic for her and for veterans.
"I just love when I'm showing these books to veterans and their families; I get to watch all these people laugh," she said. "He's doing it again, which is marvelous."
One of this generation's most popular military cartoonists, Marine veteran Maximilian Uriarte, agreed. He launched "Terminal Lance," a strip about Marine grunt life, in Marine Corps Times in 2010.
"It seems every generation has some cartoon-inclined soul to keep things light," he wrote in an email to Stars and Stripes.
The Grant exhibit — found within The National Stars and Stripes Museum and Library's Vietnam display — features pictures of Grant, his books and originals provided by his widow.
"I think it tells us what it was like at the time," said museum administrator Laura Meyer, referring to Grant's work. "It brings us a perspective we wouldn't have if we were just reading an article about it."
burke.matt@stripes.com Twitter: @MatthewMBurke1
---
---
---
---