'Cajun Bob' Thoms, Marine who led major assault during Vietnam War's Battle of Hue, dies at 75
---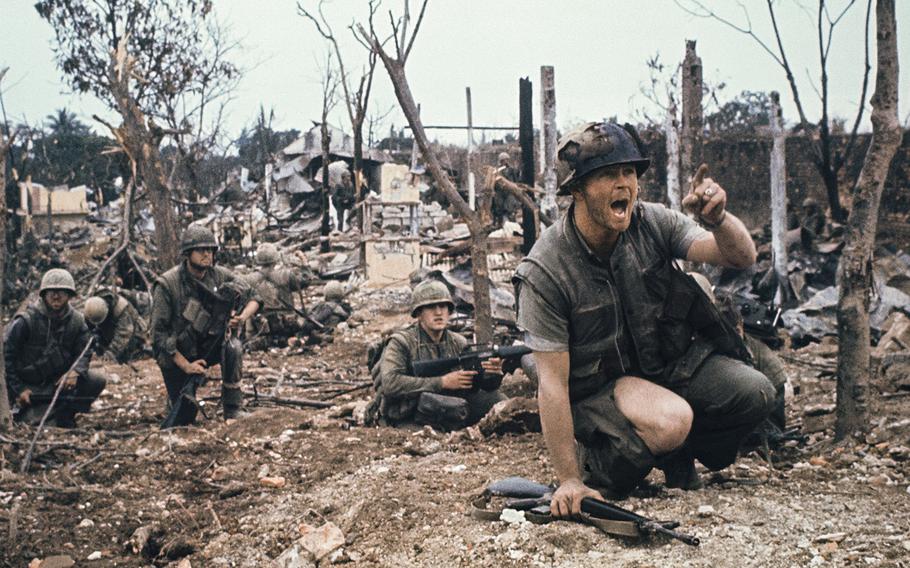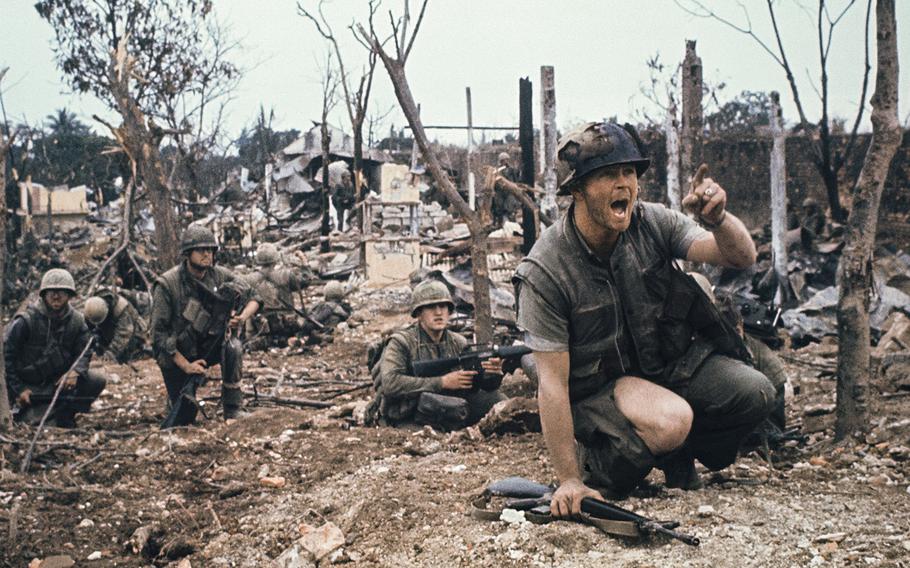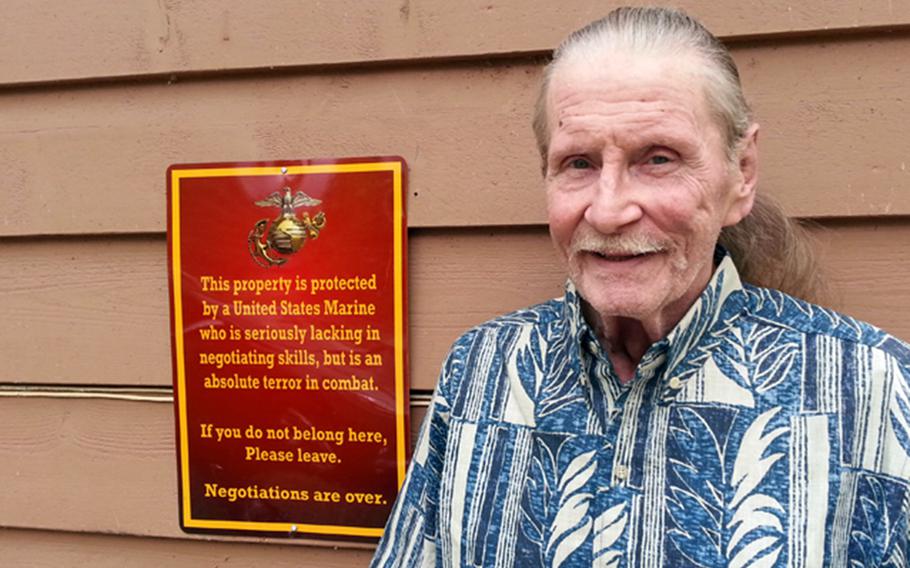 The Marine Corps staff sergeant who mounted an assault to take a crucial tower in the bloody 1968 Battle of Hue in Vietnam died Oct. 1 in Wasilla, Alaska. He was 75.
Robert L. Thoms — nicknamed "Cajun Bob" for his thick native Baton Rouge accent — was awarded the Silver Star medal for "conspicuous gallantry" during the assault on the Arch Tower on Feb. 15, 1968, during some of the most ferocious fighting of North Vietnam's Tet Offensive.
Stars and Stripes photographer John Olson captured an image of Thoms leading his men during the Battle of Hue, a photograph that was featured in a double-page spread in Life magazine.
In the photo, a crouching Thoms is surrounded by decimated landscape, his men hunkered behind him. He points ahead, his mouth wide open as he barks out a command.
Cindy Caserta, his wife of 17 years, said he died of lung complications after being hospitalized. Within the past year Thoms had been diagnosed with bladder, prostate and skin cancers, she said.
Services will be held on Oct. 20 at Janssen's Funeral Home in Palmer, Alaska, followed by burial at Sacred Heart Cemetery featuring bugle taps by active-duty Marines. A celebration of life will follow at VFW Post 9365 in Wasilla that will include a 21-gun salute.
'A tough Marine'
Thoms received six Purple Hearts during his two combat tours to Vietnam in 1967 and 1968. He had hoped to make a career in the service but received a medical retirement because of complications with the final wound he had suffered in his stomach, Caserta said.
"He was a very brave Marine and a wonderful leader," Myron Harrington, who was Thoms' company commander in Hue, said Tuesday evening when reached at his home in Charleston, S.C. "He was one of those folks that showed up at the right time at the right place and did the right thing. I'm forever indebted for his service during that time."
Selwyn Taitt, who fought beside Thoms in Hue, said "he was my best friend in 'Nam. This has hit me hard."
Thoms experienced post-traumatic stress from his Vietnam experience, Caserta said. He found some modicum of peace through his conversion to Christianity in the 1990s and his extensive work with veterans through Veterans Affairs.
But the PTSD was always near, and his choice to live a more isolated life in Alaska where there were fewer "triggers" was a reflection of that, Caserta said.
"He never avoided a fight," she said. "He was a tough Marine, a warrior even after he had to retire from the Marine Corps, often with a heightened sense of justice to fight for what was right and to protect the defenseless from anyone who tried to take advantage of them."
'He led the charge' For good or bad, the Battle of Hue remained a defining moment in his life.
During the initial assault on Dong Ba Tower, Thoms' lieutenant was wounded and evacuated, Harrington said. "Bob took over the platoon, which was actually probably more like a reinforced squad at the time. He led the charge."
The tower was one of the crucial objectives for U.S. forces in Hue, Harrington said. "It was the high ground overlooking the [1st Battalion, 5th Marines] zone of action," he said. "The enemy was up there pouring down fire on us, so it had to be eliminated. Bob was one of the folks who was instrumental in helping us secure that."
Thoms repeatedly exposed himself to enemy hand grenades and automatic weapons fire as he led his men to within yards of the tower, the Silver Star citation said.
"When his attack was momentarily halted due to casualties and the increasing intensity of hostile fire, he moved to the point of heaviest contact and aggressively led an assault against the tower," the citation said.
"Although wounded by hand grenade fragments, Staff Sergeant Thoms selflessly refused medical treatment and resolutely continued the attack despite continuous North Vietnamese fire. Inspired by his fearless leadership and aggressive fighting spirit, his men successfully routed the enemy and seized the tower."
In a 2001 interview for a website maintained by his former Marine Corps unit — Delta Company, 1-5 — Thoms said that he woke up happy every day.
"It's easy if you have come as close to dying as many times as those of us from Delta Company have," he said. "I enjoy the simple things in life any Cajun man does: the love of a great woman, the respect of my peers, and the peace that only comes to men who know that they have done their best and found it sufficient unto the day."
olson.wyatt@stripes.com Twitter: @WyattWOlson
---
---
---
---