'Bursting with pride': Parents of West Point cadets reflect on Saturday's virtual graduation
by
Rose L. Thayer
June 12, 2020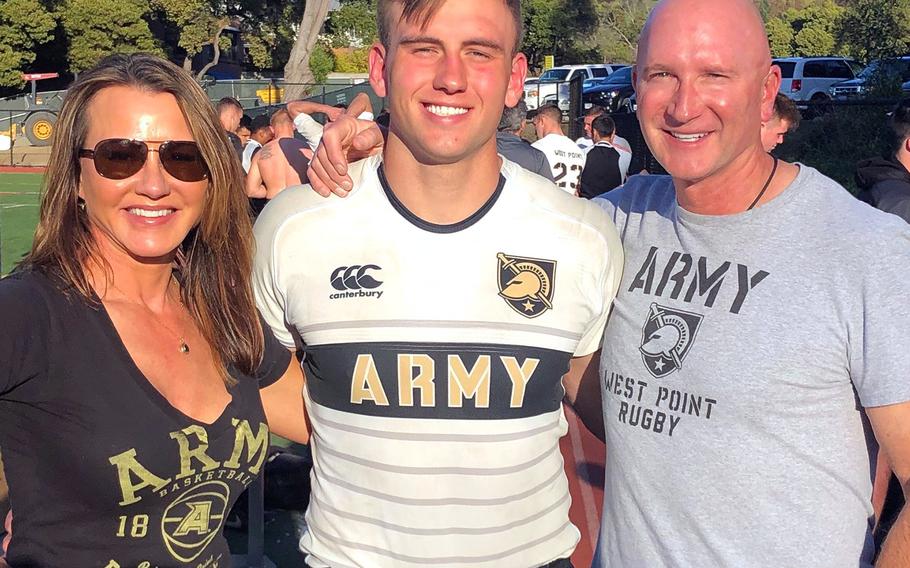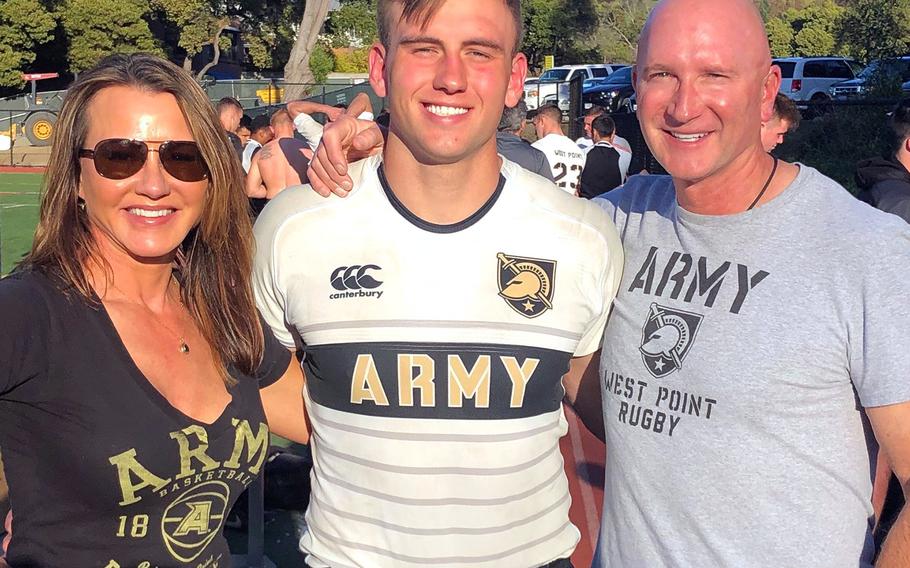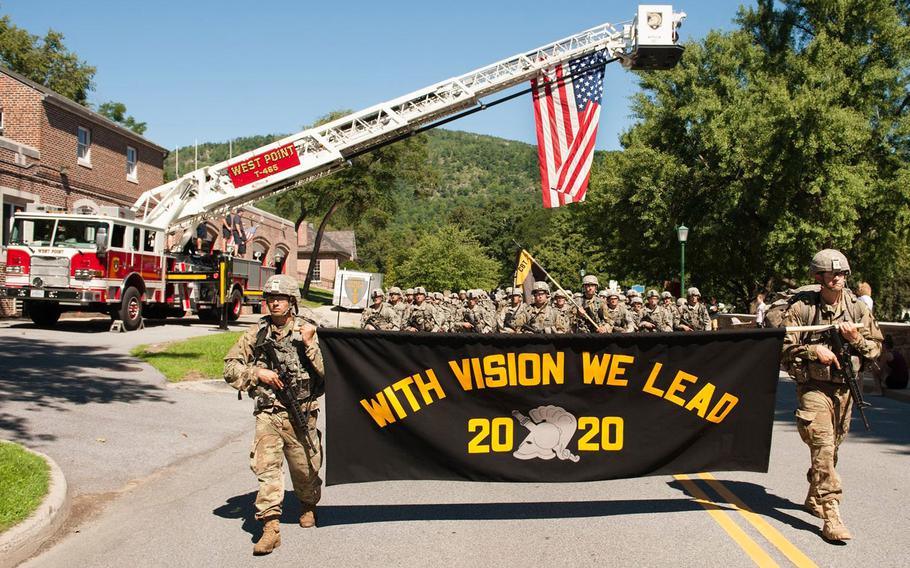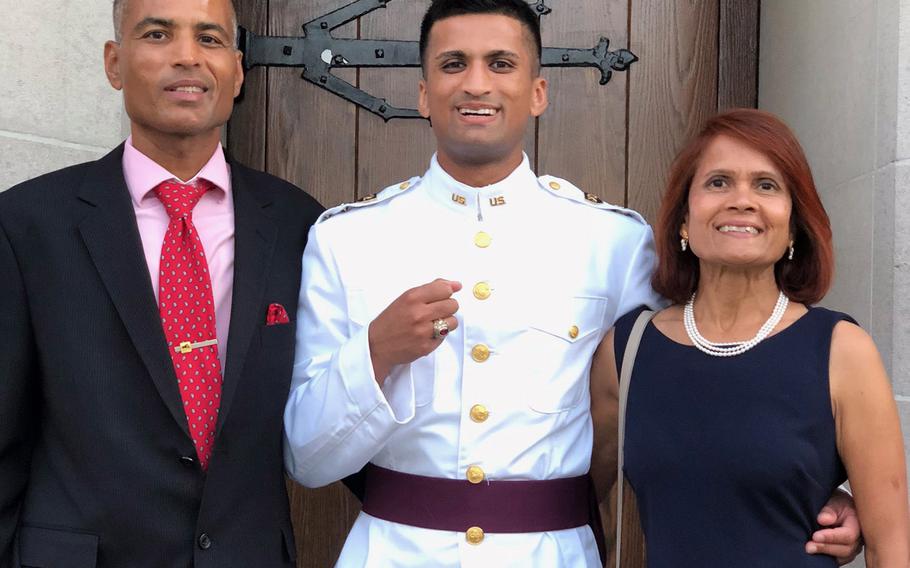 Stars and Stripes is making stories on the coronavirus pandemic available free of charge. See other free reports here. Sign up for our daily coronavirus newsletter here. Please support our journalism with a subscription.
Chandra Mundra had planned to spend an entire week in West Point, N.Y., for his son's graduation from the U.S. Military Academy. He'd made his hotel reservations a year in advance – waking at 5 a.m. at his Danville, Calif., home so he could reach the off-base hotel as soon as they opened on the day they began accepting the reservations.
"We are very proud of [our son]. And we are not only proud of him but looking at what West Point has made him as a person, it has really helped him to become a better person," Mundra said.
Then the coronavirus pandemic swept the nation earlier in the year, and his son Anant Mundra ended up finishing his final semester at home. About two weeks ago, the cadet returned to West Point, located in upstate New York, where a modified graduation ceremony will take place Saturday morning.
But his father, along with the families and loved ones of the other roughly 1,100 graduating cadets, is not invited.
"Some parents were disappointed, but I am not," Chandra said Friday during a phone call. He understands the health risks. "I would have loved to be there and do all the activities. Part of life is adapting to change, and this is one of them."
He's been able to watch the week of activities that lead up to the graduation livestreamed online, and he said he believes the school has done "an excellent job considering the circumstances."
West Point, which first graduated Army officers in 1802, sent the entire corps home in March and had them remain there for the rest of the semester. Students completed their spring courses online with only "firsties," as seniors are called on campus, returning for a commencement ceremony. President Donald Trump will deliver remarks in person at the morning ceremony set to take place on The Plain, the main parade field on campus.
The students returned with enough time to be tested for the coronavirus and quarantined prior to the week of events, all of which are closed to the public. Sixteen students, or about 1.5% of the cadets, tested positive for the virus, said Lt. Col. Emanuel L. Ortiz, a spokesman for Army personnel.
"This was anticipated," he said. "None were symptomatic, and no cadet has contracted through person-to-person contact while under the Army's care."
Those cadets have since rejoined their classmates and everyone who returned to graduate is expected to participate Saturday, said Cheryl Boujnida, a spokeswoman for West Point.
Kelly McMillin of Salinas, Calif., also began planning the cross-country trip to see his son Liam McMillin graduate about a year in advance. Now, he plans to watch at home and has a $6,500 hotel voucher from the canceled plans.
"It's a once in a lifetime event," McMillin said of the West Point ceremony. "We're very close to a lot of Liam's friends who went to 'normal' colleges, and they get nothing. We're incredibly pleased [West Point] was able to do this for them. It's so special that the president is going to be there."
In March, the McMillins attended a West Point rugby match at California Maritime Academy to watch their son, who was a member of the team. They didn't realize at the time, it would be the last game of the season.
The Mundras had a similar experience. As captain of the West Point tennis team, Anant Mundra was preparing for a tournament in Miami that was ultimately canceled.
He wrote about the experience on the team's website, describing the sadness that he felt for such an abrupt end to 15 years competing in the sport that he said shaped his life.
"While our world was experiencing a pandemic, how could I worry about my tennis season?" he wrote. "I felt sorrow, but I also felt relief. It was finally over. I would miss fighting on the courts with my brothers, but I welcomed the beginning of new endeavors."
While much of the conversation has highlighted the loss of a final semester and the uniqueness of the experiences faced by the class of 2020, McMillin said history will remember these cadets "as the COVID class."
"Like every parent of a graduate, of a newly minted second lieutenant, we are absolutely bursting with pride about, not just about him, but every single one of those kids walking across the stage," McMillin said. "The day [Liam] got his big envelope, his acceptance envelope, I thought I could never be more proud of him. But every day I grow more proud of him."
Graduation begin at 9:30 a.m. EST, and can be streamed online at https://www.youtube.com/user/TheWestPointChannel.
Thayer.rose@stripes.com Twitter: @Rose_Lori