GALLERY
Boy Scouts, other volunteers honor the fallen with roses at Arlington National Cemetery
---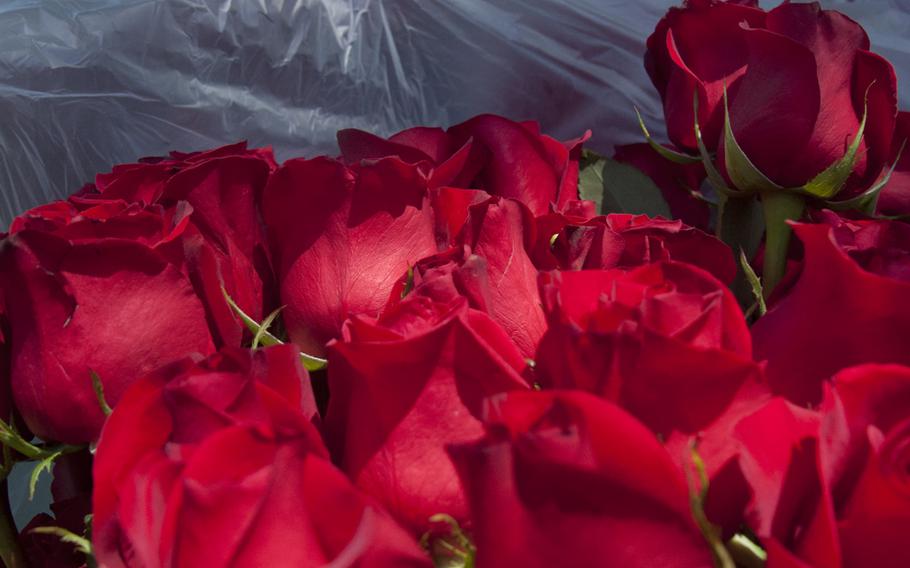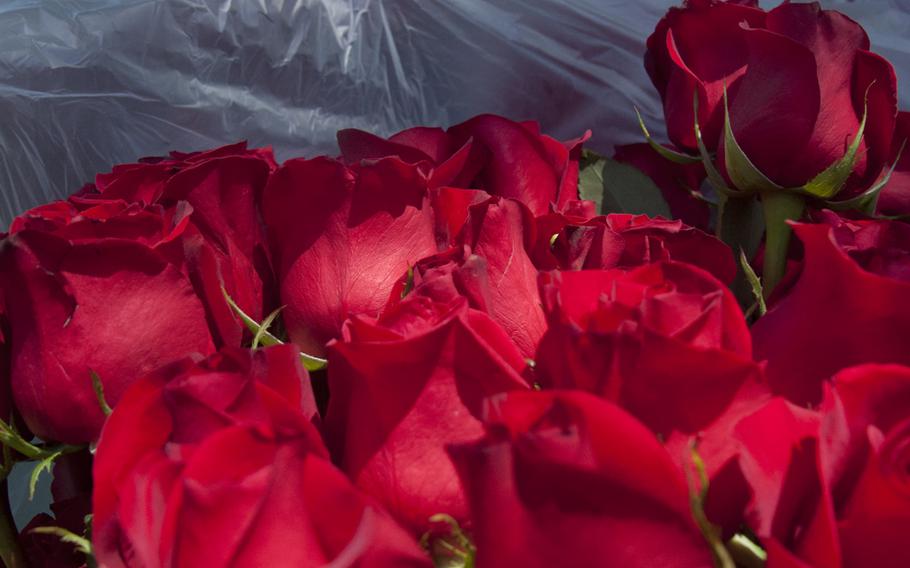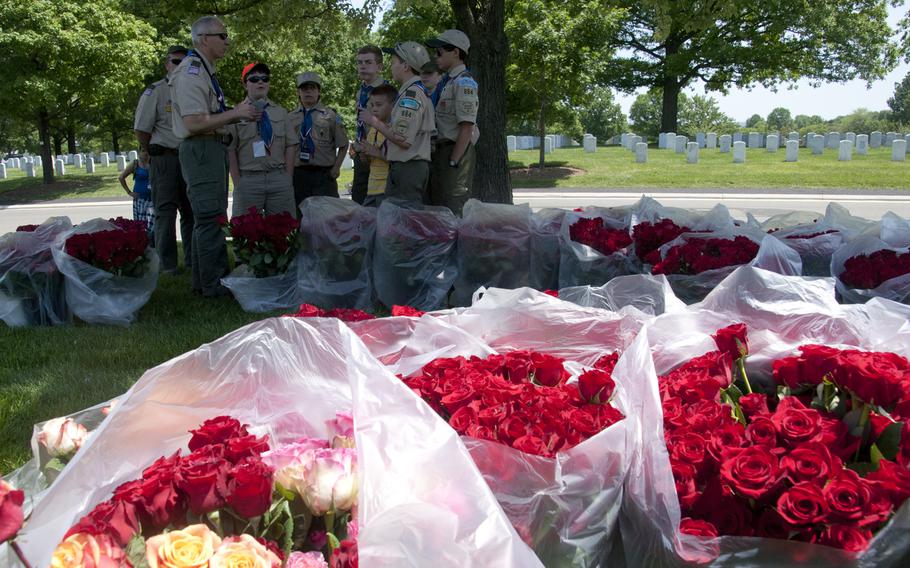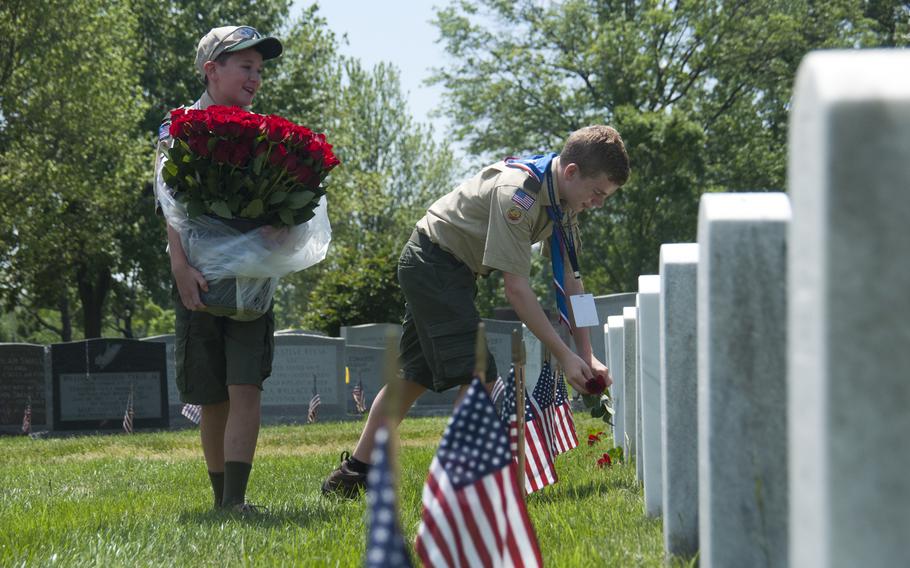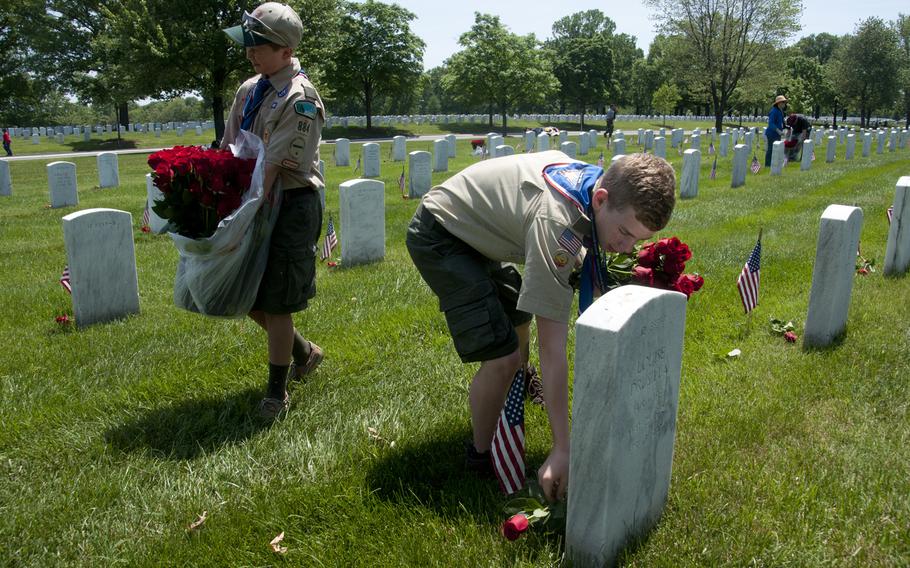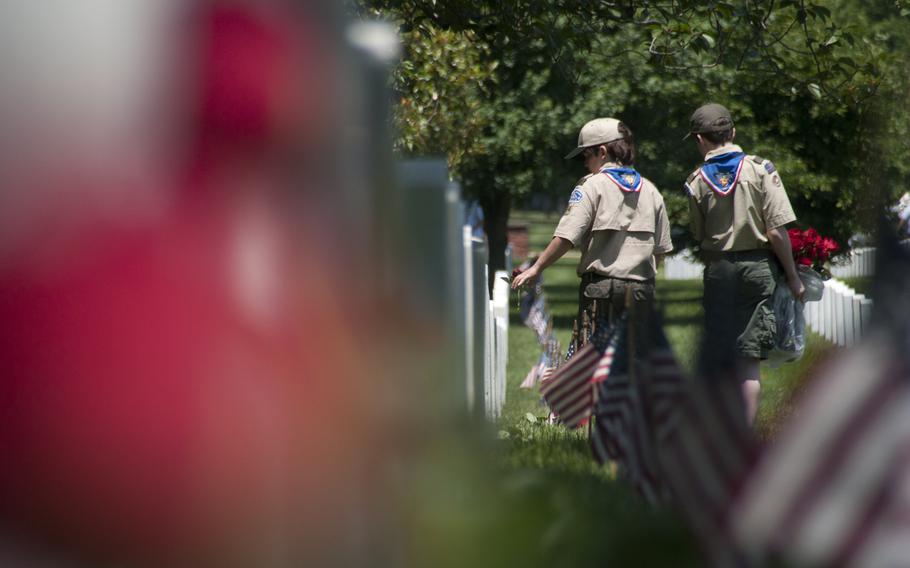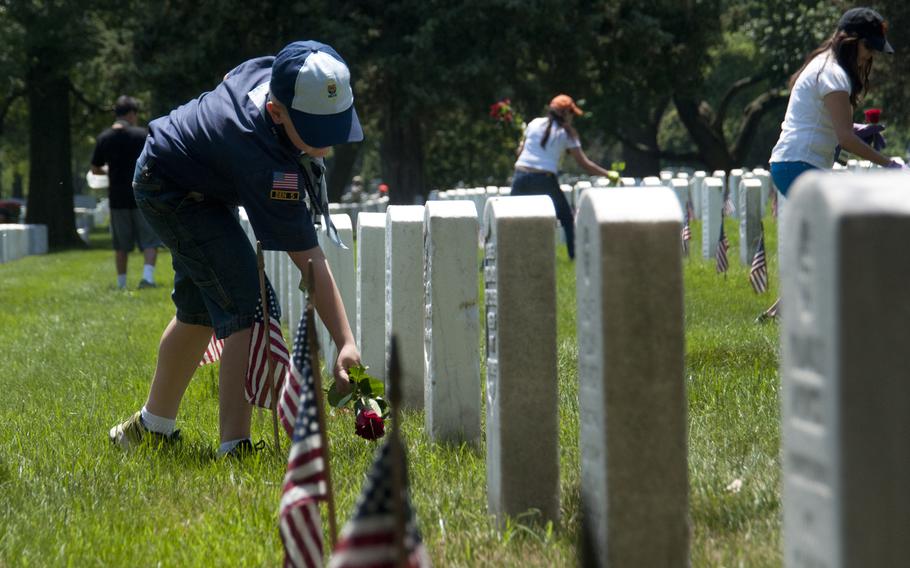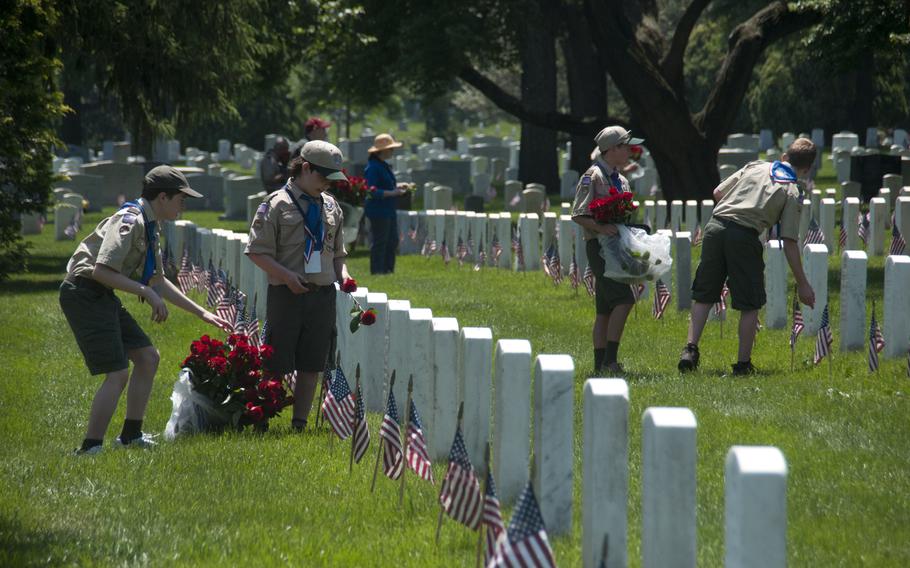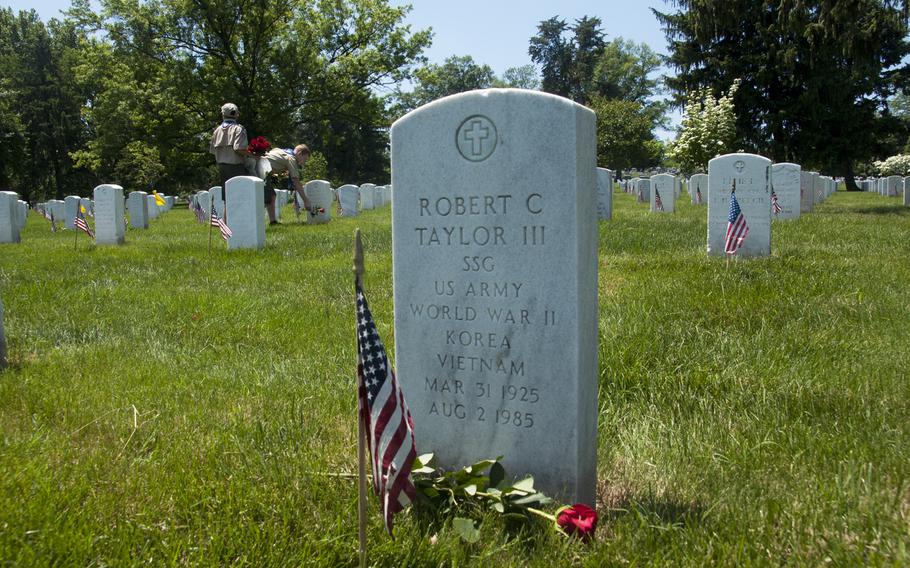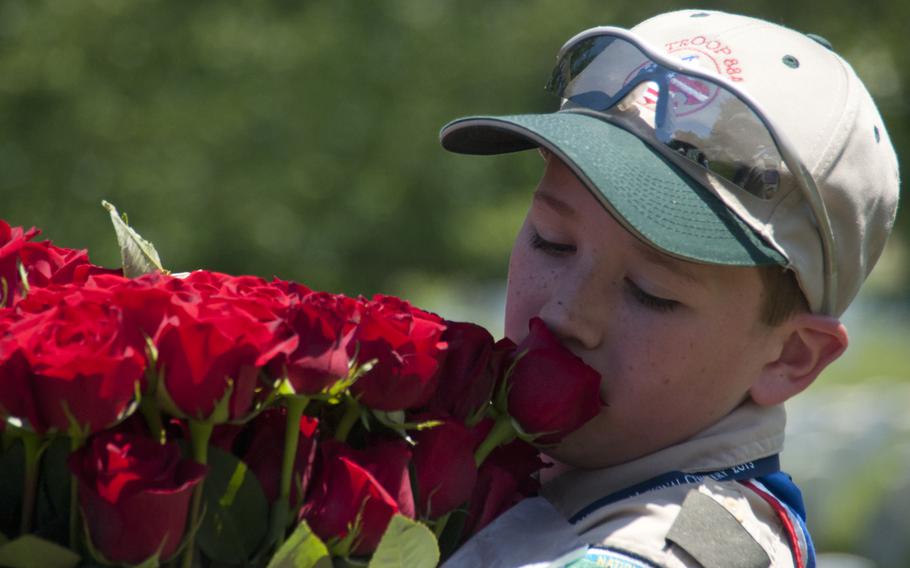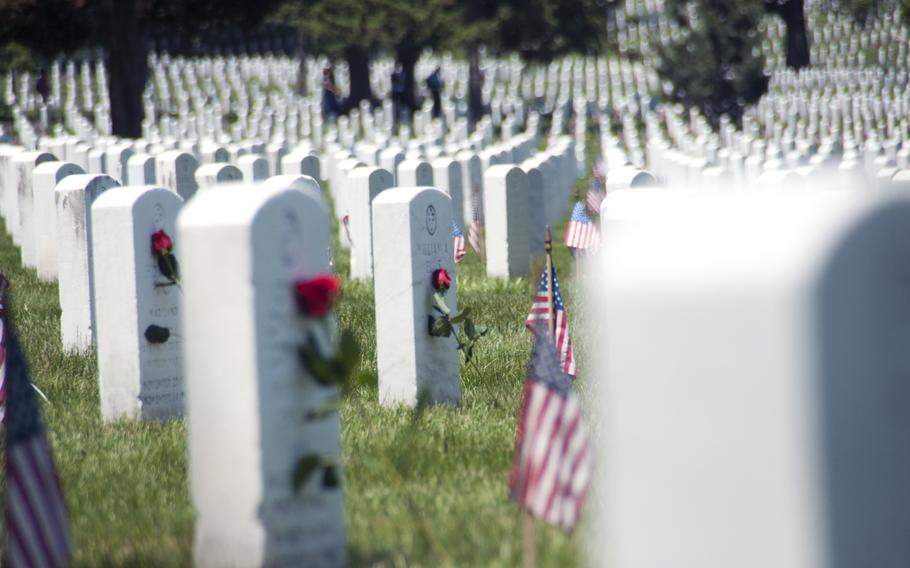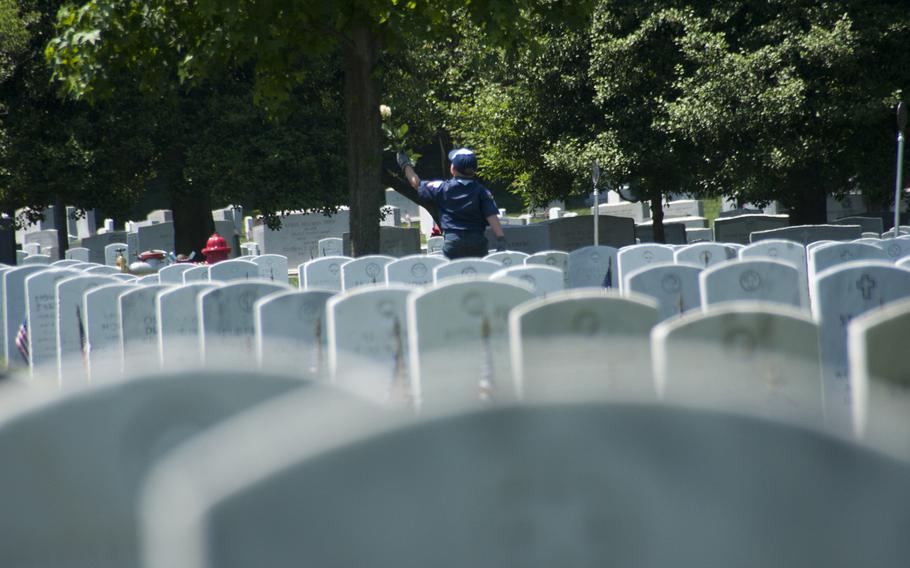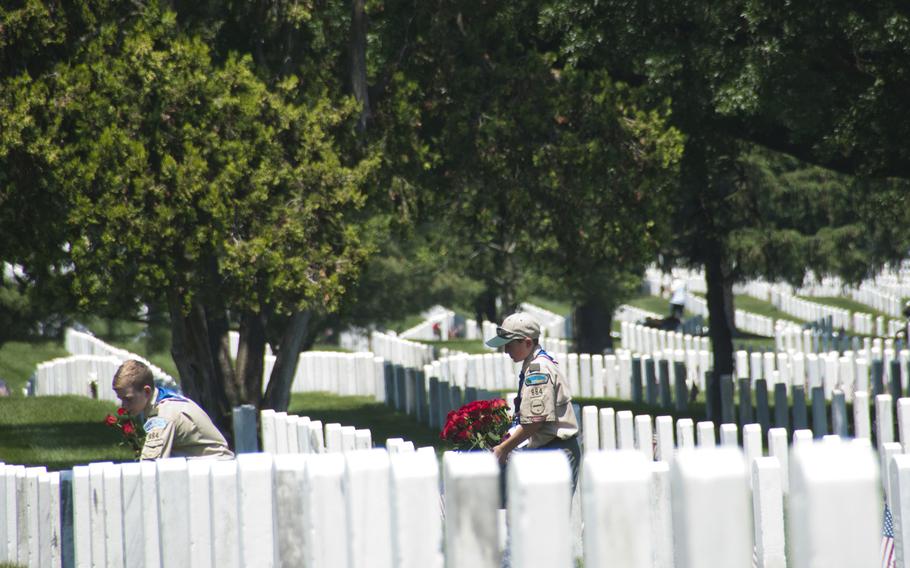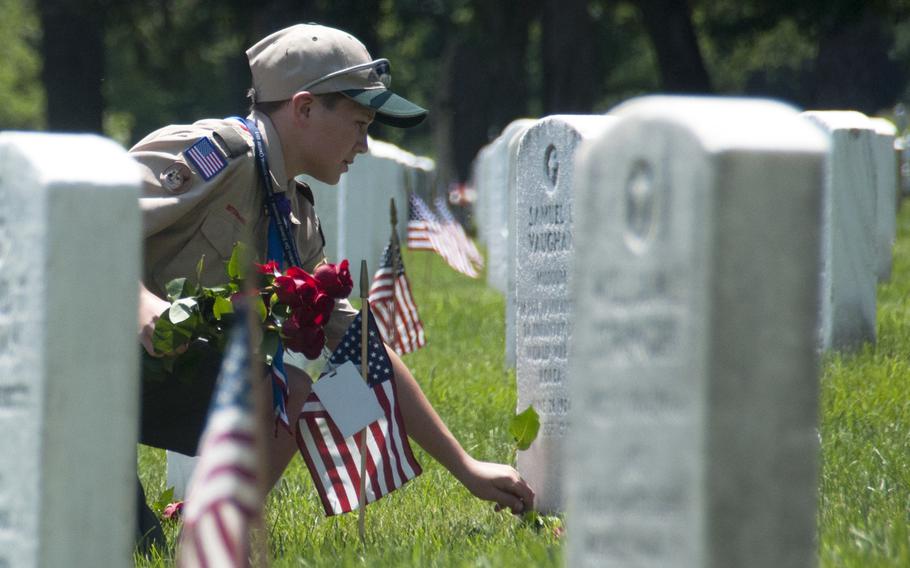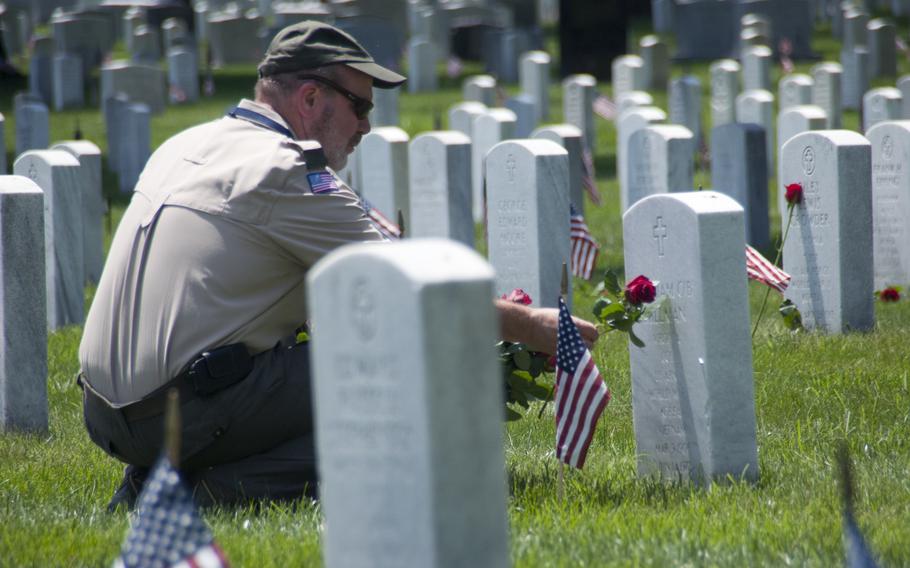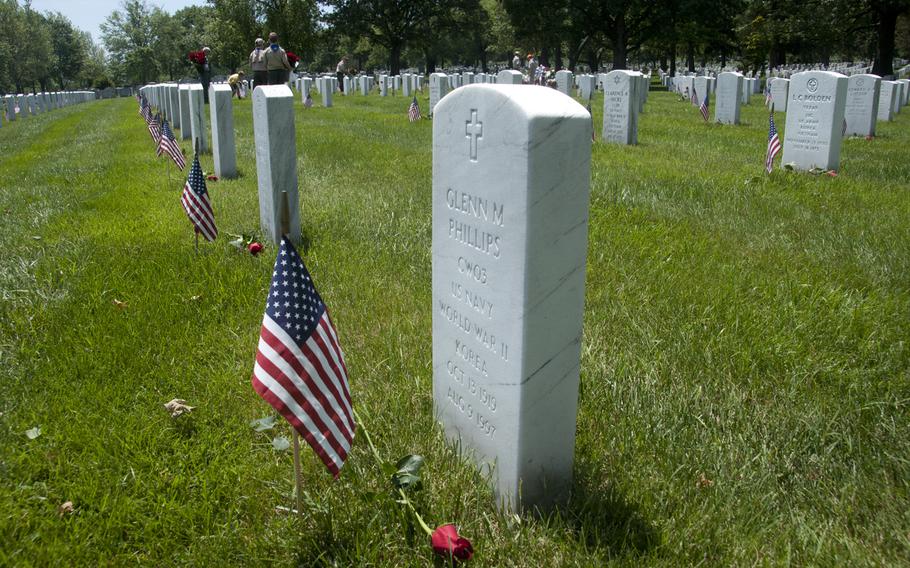 ARLINGTON — Troops of Boy Scouts were among about 200 volunteers who placed roses at the graves at Arlington National Cemetery on Sunday in a Memorial Day weekend tribute to fallen servicemembers.
About 100 Boy Scouts from the Washington, D.C. area helped place about 88,000 roses donated by flower farms in California, Equador and Colombia as part of the non-profit Memorial Day Flowers Foundation's annual event. Some of the volunteers took a moment to read the names etched in the headstones before laying down a single rose.
Another 20,000 roses will be placed on Monday in Section 60, where many troops who were killed in Iraq and Afghanistan are buried. Anyone can participate; the foundation will be distributing free roses at the cemetery's visitors center and at Section 60. For more information, visit memorialdayflowers.org.
lin.cj@stripes.com Twitter: @cjlinSS
---
---
---
---