Body of special operations airman killed fighting Australian wildfires to be returned to US
by
Chad Garland
February 7, 2020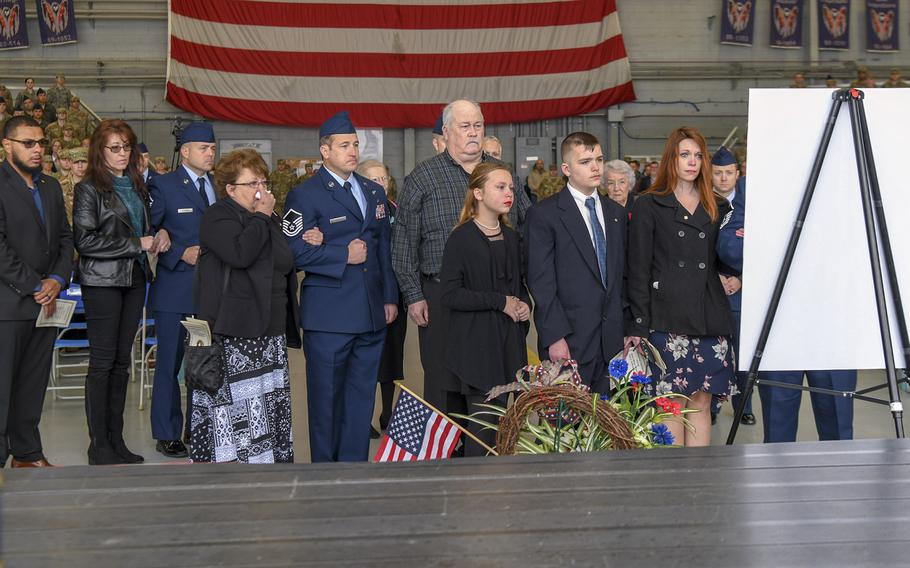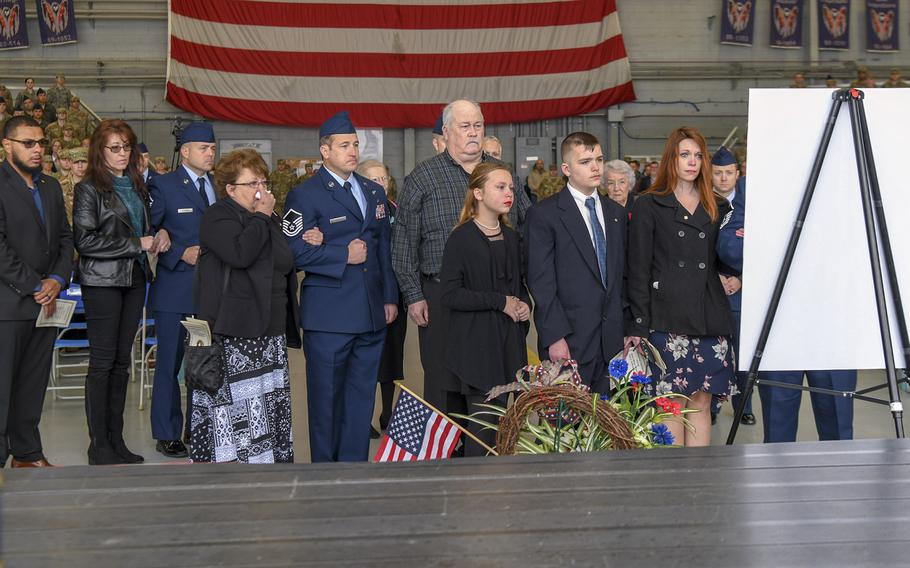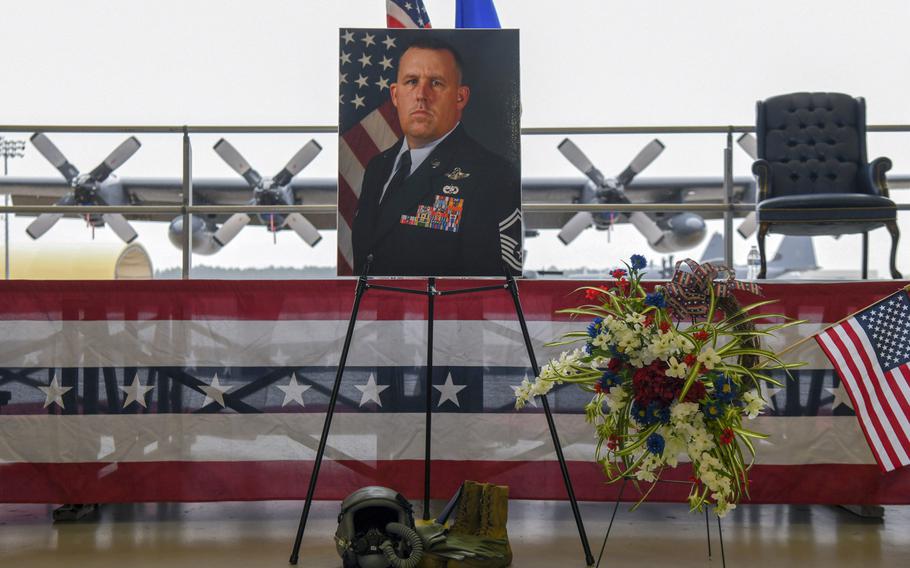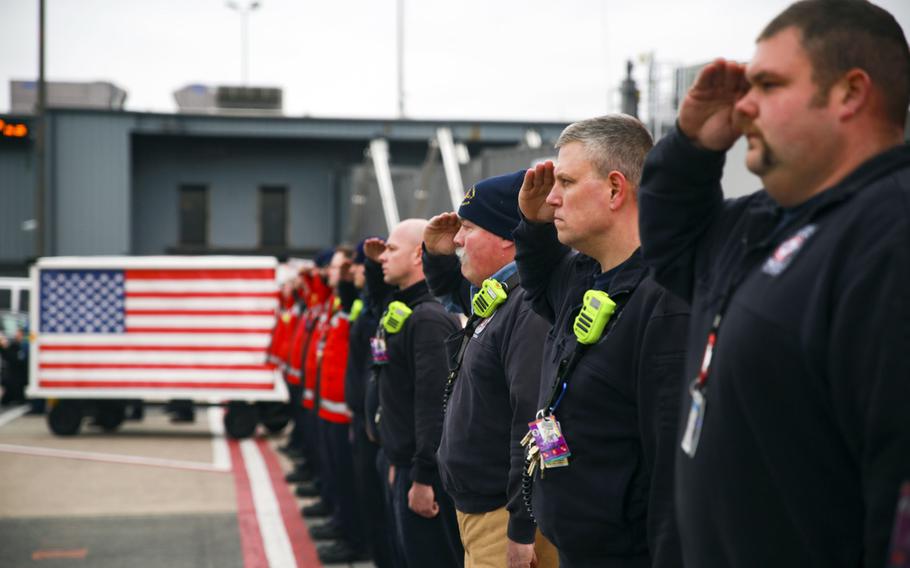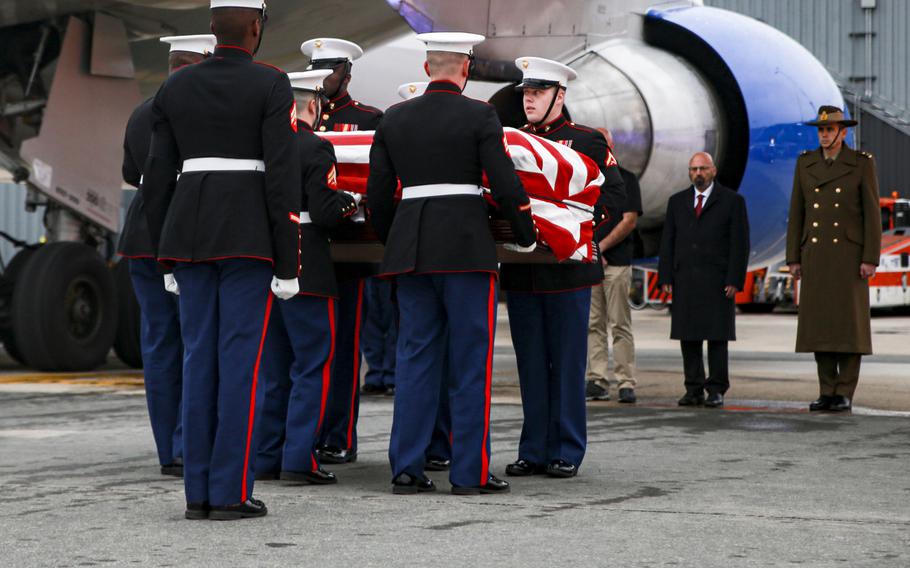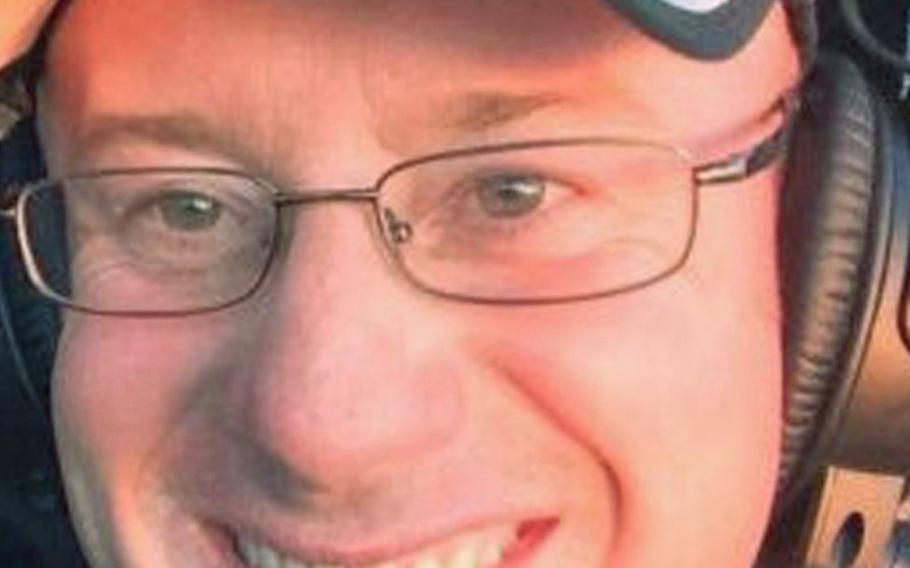 Hundreds of Air Force special operations members gathered last week at Hurlburt Field in Florida to remember Senior Master Sgt. Rick DeMorgan, one of three Americans killed last month fighting the unprecedented wildfires in Australia.
They gathered inside an aircraft hangar as rain fell outside on an AC-130 gunship of the type he flew on as an engineer for 15 years. DeMorgan was on terminal leave, working for a private aerial firefighting firm, when he was killed.
"It was absolutely fitting that he transitioned from flying left-hand orbits and providing protection for ground forces from enemy fire, to low-level flying to protect and serve our Aussie brothers and sisters," said Senior Master Sgt. Benjamin Buzga of the 4th Special Operations Squadron, where DeMorgan served.
DeMorgan's remains are set to be returned to the United States from Australia on Saturday, media reports said. Of three Americans killed in the Jan. 23 crash of a KC-130 waterbombing tanker in New South Wales, he's the last to be repatriated. The remains of captain Ian C. McBeth, 44, and first officer Paul C. Hudson, 42, were flown home this week.
The American air crew was among a force of more than 1,500, including some 200 U.S. government personnel, and more than 500 aircraft from several countries battling wildfires that have scorched a large swath of Australia's southeast, killing more than 30 people.
American troops and Australian officials gathered at Sydney Airport on Wednesday to salute McBeth, an Air National Guard lieutenant colonel and pilot, and Hudson, a 1999 Naval Academy graduate who spent 20 years flying C-130s in the Marine Corps before retiring as a lieutenant colonel.
Hudson's body was returned to Dulles International Airport in Sterling, Va., on Wednesday, Marine Corps Base Quantico said in a statement. The plane taxied under an arch of water created by emergency vehicles after landing, it said.
McBeth, who was to be transported to Colorado, is survived by a wife and three children, including a 17-year-old daughter who was working on getting her pilot's license and liked to fly with her dad, The Associated Press reported.
The Air National Guard officer had transferred from Wyoming to Montana to help grow that state's C-130 program, the Wyoming Military Department said in 2015.
"Ian was instrumental in the flying success of the 120th Airlift Wing and will be dearly missed," said Col. Buel Dickson, the Great Falls-based wing's commander, in a statement after the crash.
DeMorgan joined the Air Force in 1995 and became a C-130 flight engineer in 2002, clocking more than 4,000 flight hours, about half of them in combat on 13 deployments in Iraq and Afghanistan, the Air Force said.
In 2005, he reported to Hurlburt Field to fly AC-130H Spectre gunships. Later, he instructed prospective weapons officers on the AC-130, MC-130 and U-28 aircraft, and flew on the AC-130U Spooky gunship.
Those who knew DeMorgan described him at the Jan. 31 ceremony as a leader who held both subordinates and superiors to a high standard. Some likened him to a gruff Marine drill instructor, who expressed his affection by demanding excellence.
"He was loyal and he definitely had the utmost candor but he always got the mission done," said Chief Master Sgt. Corey Fossbender of the 19th Special Operations Squadron, where DeMorgan had served since 2017 as the operations superintendent, mentoring new special operations airmen.
DeMorgan is survived by his wife of 19 years, Rebekah, and their two children, Lucas and Logan Grace.
"He loved his children dearly, he loved life, and he loved being an air commando," Fossbender said in a video of the ceremony.
Later during the event, Buzga appeared to fight back tears as he stood before family, friends and colleagues to call roll. Flight engineers replied "here" as he listed off their names, until he reached DeMorgan's and repeated it three times.
Finally, a reply came from one of the flight engineers. "Senior, Sgt. DeMorgan is not here."
garland.chad@stripes.com Twitter: @chadgarland