Bill stalled in House would expand adaptive housing grants to disabled veterans
by
Rose L. Thayer
July 1, 2020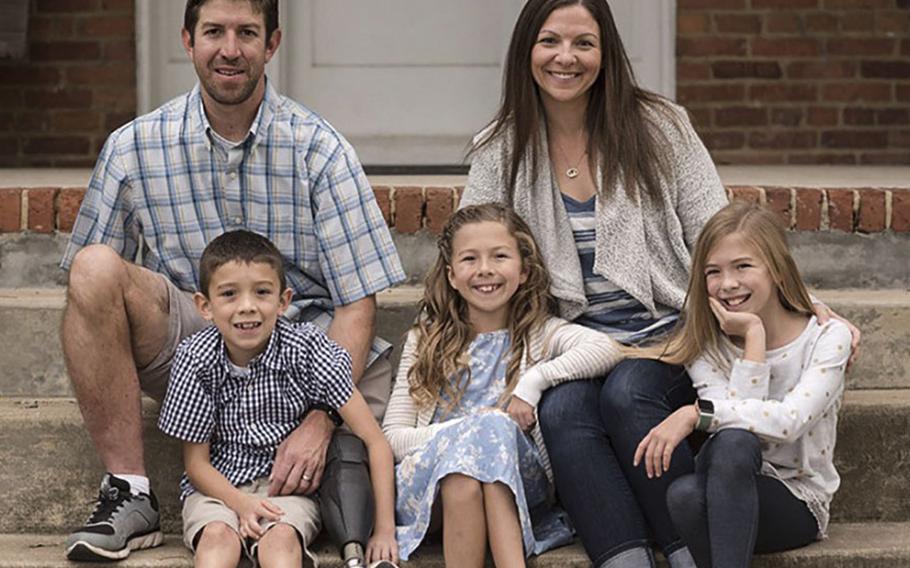 Veteran groups are calling on Congress to act quickly on the final passage of a bill that expands grants available to certain disabled veterans to modify their homes to meet their physical needs.
More than three months into the coronavirus pandemic, the urgency to provide help for these disabled veterans has intensified because of the risks of moving medically vulnerable people from their homes into group facilities, the groups claim.
The Ryan Kules and Paul Benne Specially Adaptive Housing Improvement Act of 2019 provides money for veterans with certain permanent, service-connected disabilities, with the most common being bilateral amputees and paralyzed veterans. The bill increases the funding available to these veterans from about $85,000 to about $98,000. It also extends the benefit to blind veterans and allows beneficiaries to access the funding up to six times instead of three.
The House passed the legislation on July 23, 2019 and the Senate passed a different version by unanimous consent with amendments on March 26. Because of a slight difference, the bill was sent back to the House for a final vote, where it is sitting.
In the House version, veterans who had previously used the funds could not take advantage of the changes afforded by the new legislation, said Derek Fronabarger, legislative director with the Wounded Warrior Project, which has advocated for the bill. In the Senate version, the updates to the program are afforded to all eligible veterans and it allows the funding eligibility to renew every 10 years.
Once a law, veterans could get $98,000 every 10 years to modify their homes, Fronabarger said.
If the House approves the Senate version, the bill will move on to President Donald Trump to sign into law.
"If it wasn't for that [difference] it would already be done," Fronabarger said Monday while speaking to reporters alongside several veterans organizations advocating for the bill. The groups plan to lean on House lawmakers in the coming weeks to pass the bill as soon as possible.
Heather Ansley, associate executive director of government relations with Paralyzed Veterans of America, said the rate of infections at nursing homes and skilled-care facilities during the coronavirus pandemic has "shown that people are safer in their homes." This specially adaptive housing grant is key to keeping veterans at home as they age and require a more specialized environment.
Younger veterans, she said, have been holding off on using the benefit until they retire because of the current restrictions that this bill would lift.
"[They] should be able to have their homes adapted and grow with them as they grow their families or get employment in new locations. They shouldn't have to consider and weigh when to use their grant," Ansley said. "We certainly believe this bill needs to get across the finish line. It's time for the House to act."
Managed by the Department of Veterans Affairs, about 2,000 veterans received roughly $95 million in funding from the program in fiscal year 2015, according to a 2017 congressional report on benefits for service-connected veterans.
Former Army Capt. Ryan Kules, for whom the House version of the legislation was named, said he used the grant in 2009 to modify a home that he purchased. As a double amputee, he needed to widen hallways and doorways and lower countertops to accommodate his wheelchair.
After his third child was born, Kules decided to purchase a new home to accommodate their larger family, but with the grant money already exhausted, he was responsible for paying the entire bill to modify his new home, which cost about $90,000.
The updates to the grant program will "give folks the opportunities that they need to make their home accommodating and successful for them and make a home a home," he said. When a disabled veteran can make these changes in their home, it can "make a tremendous impact."
Even if a veteran doesn't move, over time wheelchair ramps and other modifications required upkeep that can be costly, said Kules, who now works as the Wounded Warrior Project director of combat stress recovery.
"[It is] something that I really hope we're able to push through and get to the president's desk," he said.
Blind veterans have never been allowed to participate in the grant program, leaving them "priced out" of modifying their homes with technology that can "create independence," such as voice-activated thermostats, safer cooktops and lighting and window treatments that improve sight for veterans with poor vision, said Donald Overton, executive director of Blinded Veterans Association.
"This is just sitting and languishing," he said. "We're hoping see it happen sooner rather than later."
Kules noted Paul Benne, the retired Army colonel for whom the Senate version of the bill was named, died in December before seeing it pass. He was 54.
"To know that someone who fought to get this through and passed has died in the time it's taken to get it finalized is something that really speaks to the immediacy to get it through," Kules said.
If the House does not pass the bill by the end of the year, advocates said they will have to start from square one to get the bill passed again through each chamber of Congress.
Thayer.rose@stripes.com Twitter: @Rose_Lori