Bilden withdraws as Navy secretary nominee
---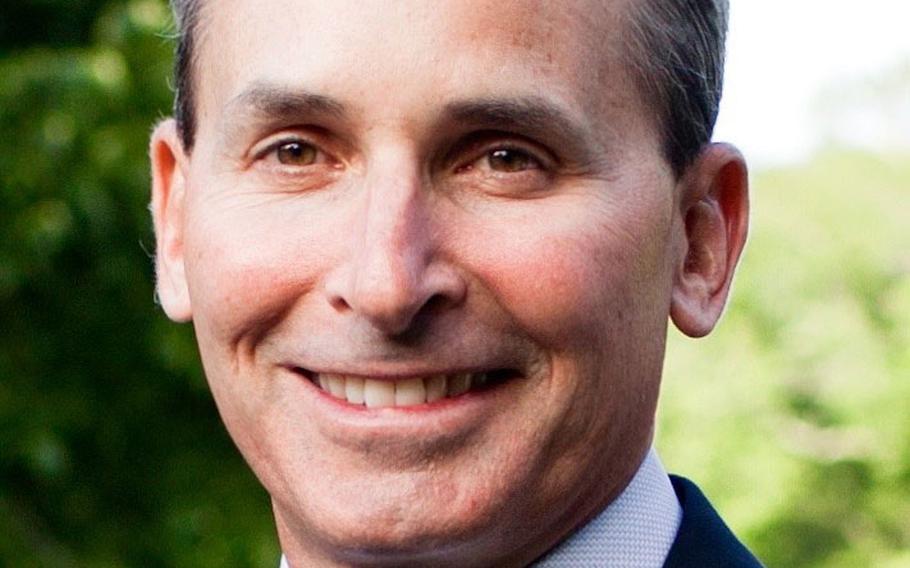 The Trump administration's nominee for Navy secretary has withdrawn from consideration, citing conflicts over ethics requirements that would require him to sell his investments.
Financier Philip Bilden announced the decision through a Pentagon statement Sunday evening in Washington.
"After an extensive review process, I have determined that I will not be able to satisfy the Office of Government Ethics requirements without undue disruption and materially adverse divestment of my family's private financial interests," Bilden said.
Defense Secretary Jim Mattis said he would make a recommendation to the president for a new nominee in "the coming days," according to a Pentagon statement.
"Mr. Philip Bilden has informed me that he has come to the difficult decision to withdraw from consideration to be secretary of the Navy," Mattis said. "This was a personal decision driven by privacy concerns and significant challenges he faced in separating himself from his business interests. While I am disappointed, I understand and respect his decision, and know that he will continue to support our nation in other ways."
Bilden served in the Army Reserve from 1986 to 1996, attaining the rank of captain. He joined the private equity firm HarbourVest in 1991 and moved to Hong Kong after leaving the Army Reserve to establish the firm's Asian subsidiary.
Bilden is on the U.S. Naval Academy Foundation's board of directors and is also a Naval War College Foundation trustee. A Jan. 25 White House statement said Bilden's two sons serve in the Navy, and that he comes from a long line of Navy and Army officers.
CBS News first reported on Feb. 18 that Bilden would withdraw, only to be rebutted by Pentagon officials and White House spokesman Sean Spicer, who on Twitter said Bilden was "100% committed to being the next SECNAV."
News: Am told by two people familiar with the matter that Navy Secretary nominee Philip Bilden is likely to withdraw - cld b this weekend.
— Major Garrett (@MajorCBS) February 18, 2017
Those people would be wrong. Just spoke with him and he is 100% commited to being the next SECNAV pending Senate confirm. https://t.co/AfRZfQQCzG
— Sean Spicer (@PressSec) February 18, 2017
Bilden is the second prospective service chief to withdraw because of conflicts over financial holdings. Vincent Viola, a Wall Street trader and owner of the Florida Panthers hockey team, withdrew Feb. 3 from consideration as Army secretary.
It remains unclear who might be tapped next to lead the Navy. Randy Forbes, a former House Armed Services seapower subcommittee chairman, visited Trump Tower prior to the inauguration and was once considered a strong candidate.
Forbes accepted a position with the U.S. Naval War College after Bilden's nomination.
---
---
---
---