MILITARY UPDATE
Big TRICARE reforms rejected; caps on pay, BAH raises eyed
---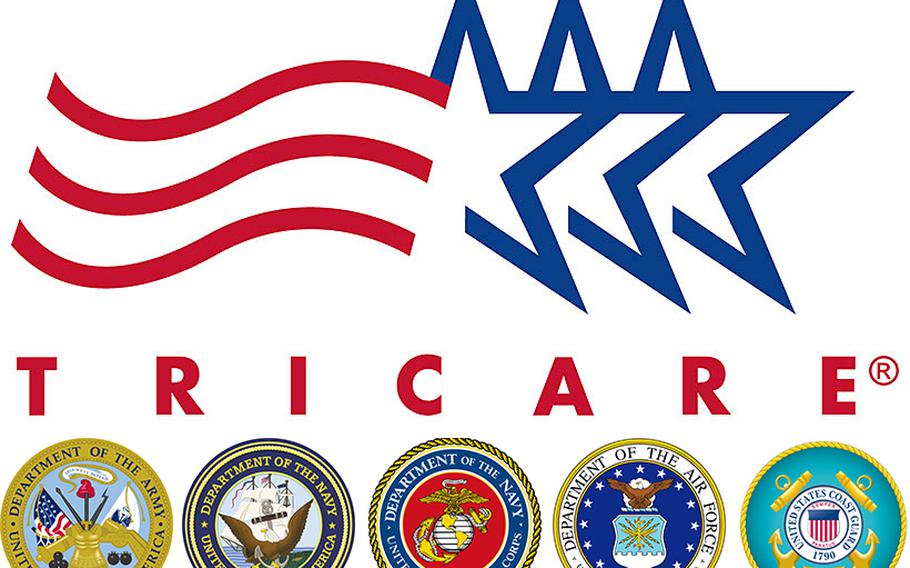 Both the Senate and House armed services committees have rejected two TRICARE reform plans, one from the Obama administration to raise fees and consolidate the triple-option health benefit, and a second from the Military Compensation and Retirement Modernization Commission to replace TRICARE entirely with a menu of civilian health insurance options.
Both ideas went too far to win support in Congress this year. Indeed only the Senate panel is willing to back even another round of pharmacy co-pay increases for brand name drugs filled off base.
The armed services committees are divided too over the administration's call to continue to cap annual military pay raises and to dampen Basic Allowance for Housing rate increases until stateside members living off base are paying five percent of rental costs and utilities out of pocket. Again, only senators appear willing to accept the notion that personnel costs must be slowed.
Committee differences are likely to survive passage of separate versions of the fiscal 2016 defense authorization bill, leaving it for House-Senate conferees to negotiate compromises before final passage.
The House committee reported out its bill, HR 1735, the first week of May. The Senate committee planned to release full details on its bill after completing closed-door mark-up sessions by midmonth. On May 12, however, Sens. Lindsey Graham, R-S.C., chairman of military personnel subcommittee, and Kirsten Gillibrand, N.Y., its ranking Democrat, presented sketched out key personnel initiatives endorsed so far by their panel.
"I want to state up front that sequestration has caused us to make some difficult choices, Draconian choices," Graham said. "And until we can replace sequestration [as set by the 2011 Budget Control Act (BCA)] with more rational cuts, these choices are only going to get worse over time."
The House committee shaped its personnel package assuming $38.3 billion will be restored to the fiscal 2016 defense budget without having to repeal the BCA, just by adding those extra dollars to Overseas Contingency Operations (OCO), which as wartime spending is not subject to BCA caps.
President Obama's budget also shows a $38.3 billion restoral in defense spending but on the assumption BCA caps on domestic spending are lifted too, which the Republican-controlled Congress refuses to consider. So Obama vows to veto the House defense bill if it clears Congress.
The Senate committee has shaped its defense bill assuming BCA caps will remain. Until the mandated cuts are replaced "with something that will not do damage to the ability of the nation to defend herself," Graham said, his subcommittee has to steps to curb personnel costs. Therefore his subcommittee proposes:
ANOTHER PAY RAISE CAP of 1.3 percent next January, the figure requested by the administration. The House committee endorses a 2.3 percent basic pay increase to keep pace with private sector wage growth.
DAMPENING HOUSING ALLOWANCES with another one percent trim to Basic Allowance for Housing (BAH) increases planned for January, thus sustaining the administration's commitment to slow BAH growth gradually until rates cover only 95 percent of members' rent and utility costs.
RX CO-PAY INCREASES also are endorsed in the Senate subcommittee's version of the defense bill, though senators join House colleagues in rejecting the administration's plan to eliminate TRICARE Prime and Extra and consolidate options into a single fee-for-service program. That plan also called for sharp fee increases for working-age retirees and a first-ever enrollment fee for new Medicare-eligible retirees using TRICARE for Life.
Graham didn't immediately reveal the size of pharmacy co-pay increases, but if it reflects the administration's plan, beneficiaries would see an $8 increase, from $20 to $28, for brand name drugs at TRICARE retail outlets, and a $12 hike, from $16 to $28, to fill brand drugs through mail order. Prescriptions filled on base would stay cost free to beneficiaries.
Military dependents and retirees unable to get prescriptions filled at base pharmacies might soon be better off using Wal-Mart pharmacies rather than TRICARE outlets, some military associations plan to argue. Graham said higher co-pays are needed to help the military control pharmacy costs.
LIMITED URGENT CARE VISITS would be a positive initiative for TRICARE users in the Senate bill. It would allow TRICARE Prime enrollees to make four urgent care visits a year without pre-authorization, a move that could "dramatically improve" quality and timeliness of care, Graham said.
The Senate subcommittee language also would authorize TRICARE to conduct a pilot of VALUE-BASED HEALTH CARE provider reimbursements. The idea is to replace the fee-for-service model of paying network doctors and hospitals based on patient visits and tests ordered. Instead, value base reimbursements are set by tracking health outcomes, curbing the tendency to run more tests and do more procedures that patients don't want.
To succeed, a value base pilot would have TRICARE more closely tracking value care measures including numbers of complications, infections and readmissions for care, with financial penalties if such rates are high.
Unclear yet is whether the Senate bill would take a bite out of the $1.4 billion annual appropriation for the Defense Commissary Agency. The House bill rejected that course as well as the compensation commission's recommendation to consolidate back store commissary and exchange operations.
As expected, the Senate committee will join House colleagues in endorsing a more "modern" retirement package for future generations of service members, and in allowing current force members to opt in if they find the new plan's details attractive. The House committee largely embraces the retirement plan designed by the pay modernization commission, with its 20 percent cut to defined benefits payable after 20 or more years of service in return for a portable 401(k)-like Thrift Savings Plan (TSP) with government matching of members' contributions up to 5 percent of basic pay and full vesting in TSP accounts after only two years.
Critics hope senators' version of retirement reform, when full details are known, will surpass House-plan enticements for serving longer careers.
To comment, write Military Update, P.O. Box 231111, Centreville, VA, 20120milupdate@aol.com Twitter: @Military_Update
---
---
---
---