GALLERY
BALTOPS and Saber Strike keep AF in high gear in Europe
---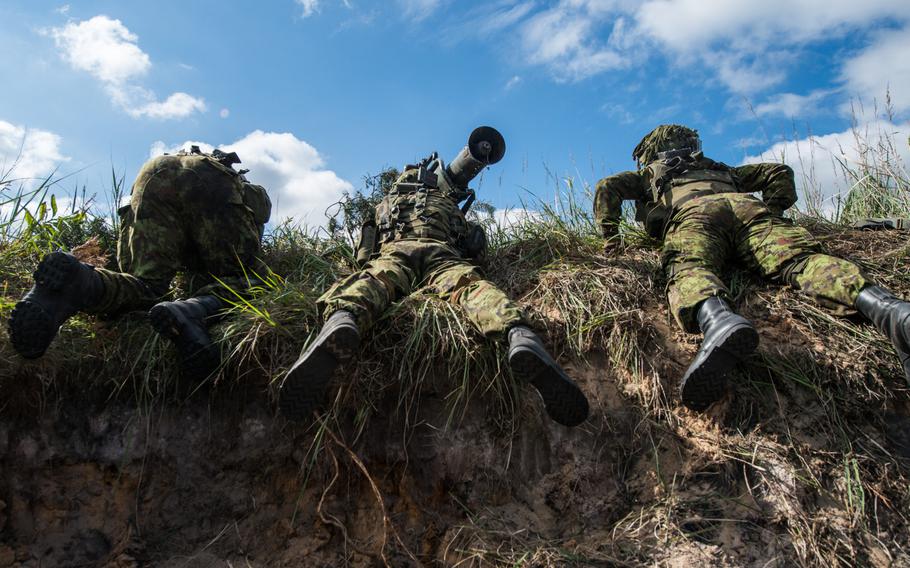 Military exercises have kept the Air Force busy in Europe since over the last couple of months.
Two joint military exercises have run virtually simultaneously in the Baltic region: BALTOPS and Saber Strike.
BALTOPS, which started in 2011, is an exercise centered on the Baltic Sea where the Navy and Air Force have partnered for training with local allies. Saber Strike, which started in 2009, is occurring throughout Lithuania, Estonia and Latvia and has brought in Air Force and Army assets to train in the region.
This is a preview of content that is currently available to Stars and Stripes Tablet Edition readers. Subscribers enjoy first access to the latest feature stories, exclusive photo galleries and more. The iPad app offers a free 7-day preview and then three convenient and low-priced subscription plans. Read more about the Stars and Stripes Tablet Edition or download it for free from the App Store today.Both of these training events have taken on new significance this year in the face of Russia's more aggressive foreign policy.
---
---
---
---