'Atomic veterans' series for Stars and Stripes wins DC journalist a top award
by
Tina Croley
June 10, 2020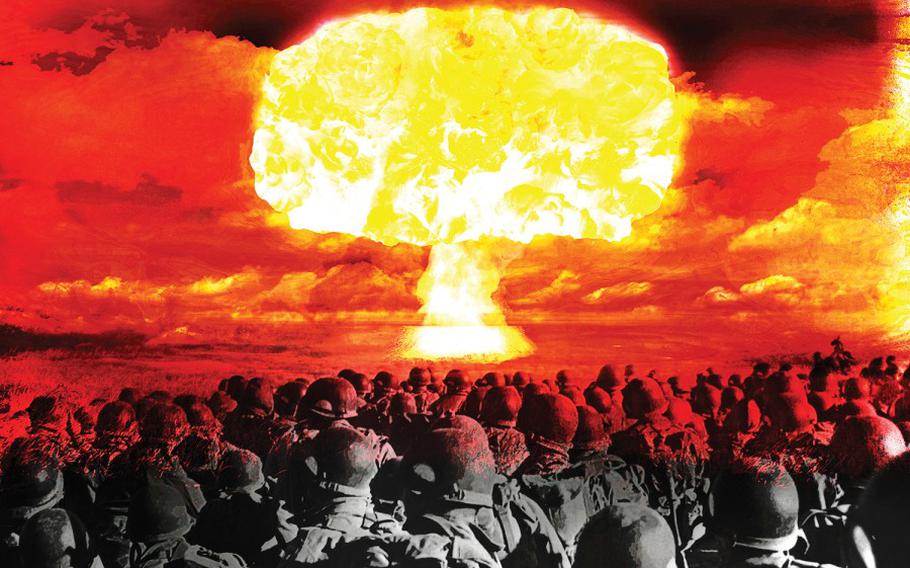 WASHINGTON — Veteran journalist Claudia Grisales won a top award Tuesday for her Stars and Stripes series about aging "atomic veterans" waging a final fight for health benefits after being exposed to secret nuclear testing and cleanup.
Her three-part series, "Conspiracy of Silence," was selected as the top entry by the Washington, D.C., chapter of the Society for Professional Journalists.
Grisales was also a finalist in the Non-Breaking News category of the DC Dateline Awards, for her coverage of the death of Navy linguist Shannon Kent in Syria, whose family fought the regulation that forced her to deploy.
Grisales is now a congressional reporter assigned to NPR's Washington Desk. Before joining NPR in June 2019, she was a Capitol Hill reporter covering military affairs for Stars and Stripes. Grisales was also an award-winning reporter at a daily newspaper in Central Texas, the Austin American-Statesman, for 16 years.
The Washington chapter is one of SPJ's largest. Its mission is to celebrate and advocate for the free practice of journalism and high standards of ethical behavior.
"These awards recognize some of the best journalism being done in the Washington, D.C., region by some of the best reporters around," SPJ DC President Randy Showstack said of this year's awards.
The awards were announced online Tuesday — a first — because of the coronavirus outbreak.
croley.tina@stripes.com Twitter: @tinacroley