Army veteran arrested in California over suspected terrorist plot
by
Rose L. Thayer
Stars and Stripes
April 29, 2019
AUSTIN, Texas — A 26-year-old Army veteran was arrested Friday after an FBI sting foiled his plans to set off explosives at a political rally in California during the weekend, law enforcement officials announced Monday.
Mark Steven Domingo planned to set off pressure-cooker bombs filled with 3-inch nails Sunday at a Long Beach rally, Nick Hanna, the U.S. attorney for the Central District of California, said during a news conference in Los Angeles. Local media coverage leading up to the rally described it as a "white nationalist" rally.
Domingo, a Reseda resident, is charged with the felony offense of providing and attempting to provide material support to terrorists. His initial court appearance was scheduled for Monday afternoon in Los Angeles.
The FBI arrested Domingo on Friday evening after he picked up the bombs from someone he thought to be a bombmaker, Hanna said. This person was an undercover source and provided Domingo with inert objects not capable of exploding. Domingo then traveled to Long Beach to survey the site for the rally. Domingo had purchased some of the supplies, including the nails, to make the explosives.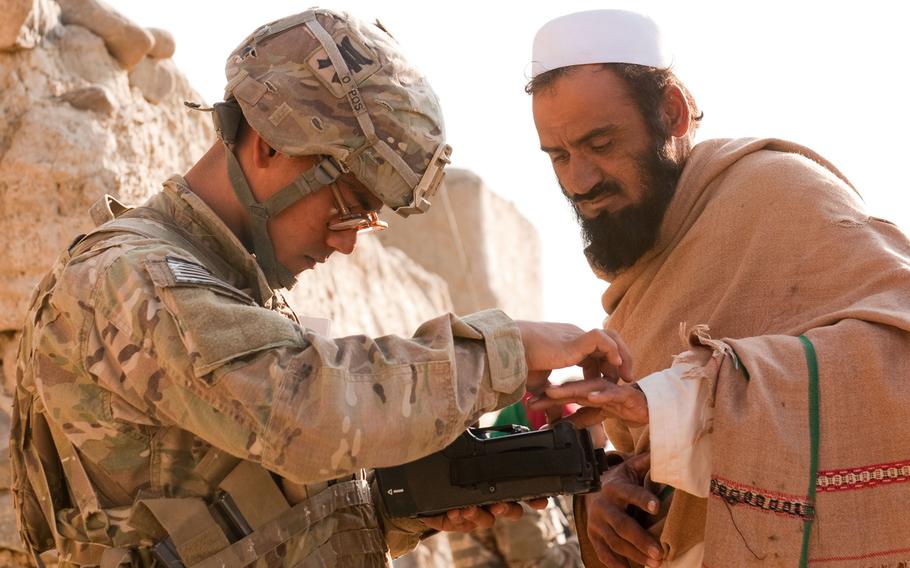 "This is a case in which law enforcement was able to identify a man consumed with hate and bent on mass murder and stop him before he could carry out his attack," Hanna said.
From November 2011 through February 2013, Domingo served as an infantryman in the Army and attained the rank of private, according to his service record. He deployed to Afghanistan in September 2012, spending five months there. He also spent time stationed at Fort Campbell, Ky., said Ryan Young, the FBI special agent in charge of the investigation.
The criminal complaint against Domingo outlines a "chilling terrorism plot" the he developed during the past two months, Hanna said.
While speaking with undercover agents, Domingo also expressed a desire to kill Jews, police officers, military servicemembers and crowds at the Santa Monica Pier, Hanna said.
"It's not always simple to put an ideology into a distinct category," Young said. "Particularly when you are dealing with alleged criminal behavior and, in many cases, a perverted view of the world and a twisted interpretation of religion."
Domingo, a recent convert to Islam, wrote he was retaliating following the mass shooting that occurred at two mosques in New Zealand last month and once wrote "America needs another Vegas event." In that statement, he was referring to the 2017 mass shooting at a country music concert in Las Vegas.
"At one point he said he would pledge allegiance to [the Islamic State] if they managed to create a presence in the United States," Hanna said.
FBI special agents found Domingo in "violent chat rooms" online and initiated conversations with him. The FBI then developed an undercover source to meet with Domingo.
Domingo gave the final go-ahead for the terrorist plan Thursday and met with two undercover agents to collect the dummy bombs Friday. He even discussed his backup plan in case the rally plot failed. Domingo received instructions on how to detonate the bomb and then drove to Long Beach to determine where he wanted to plant the device. He was arrested shortly thereafter.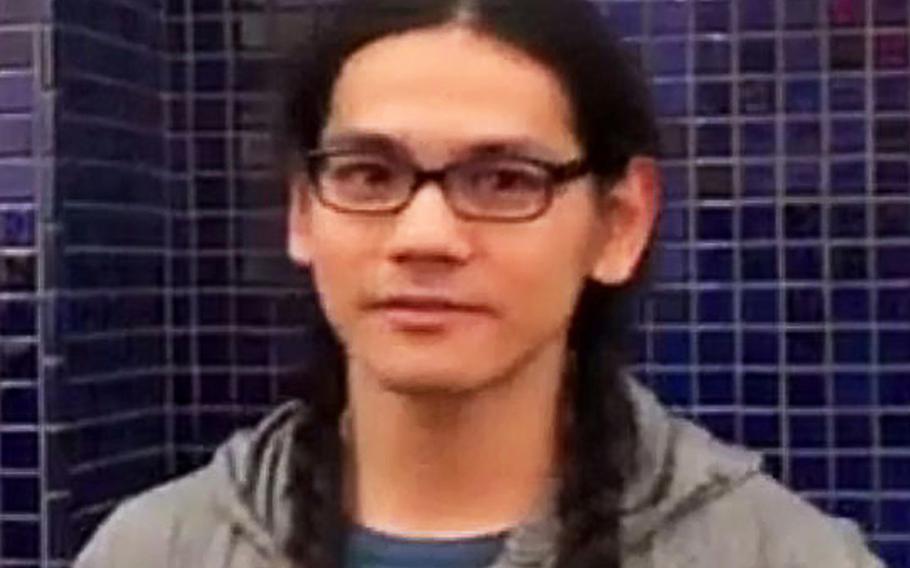 Following Domingo's arrest, Young said the FBI collected three firearms during a search of his home and vehicle, as well as ammunition, high-capacity magazines and numerous large fireworks.
During the investigation, Hanna said Domingo was never a threat to the public because he was under constant surveillance. There is still no threat to the public, but anyone with information relevant to the allegations against Domingo is asked to contact the Joint Terrorism Task Force at 310-477-6565.
---
---
---