Army secretary nominee vows to reverse troop cuts
---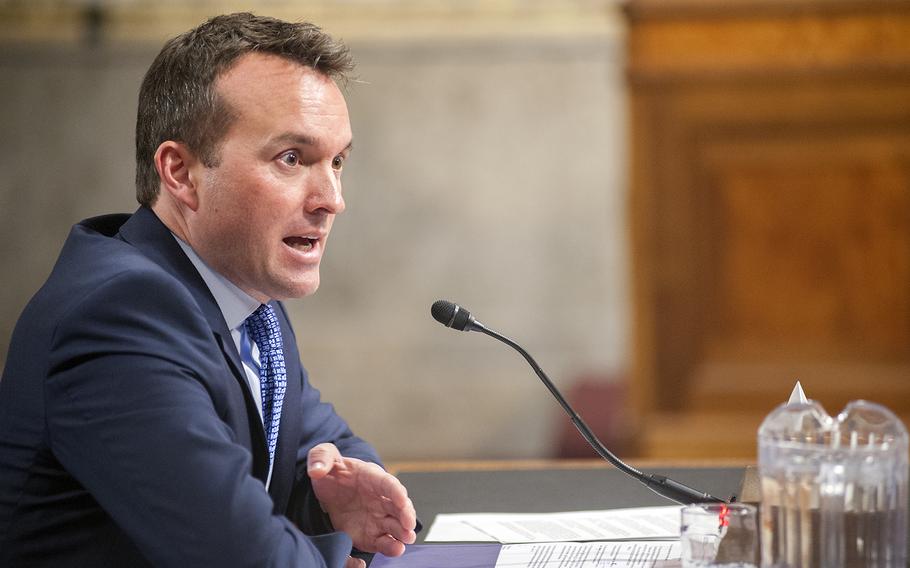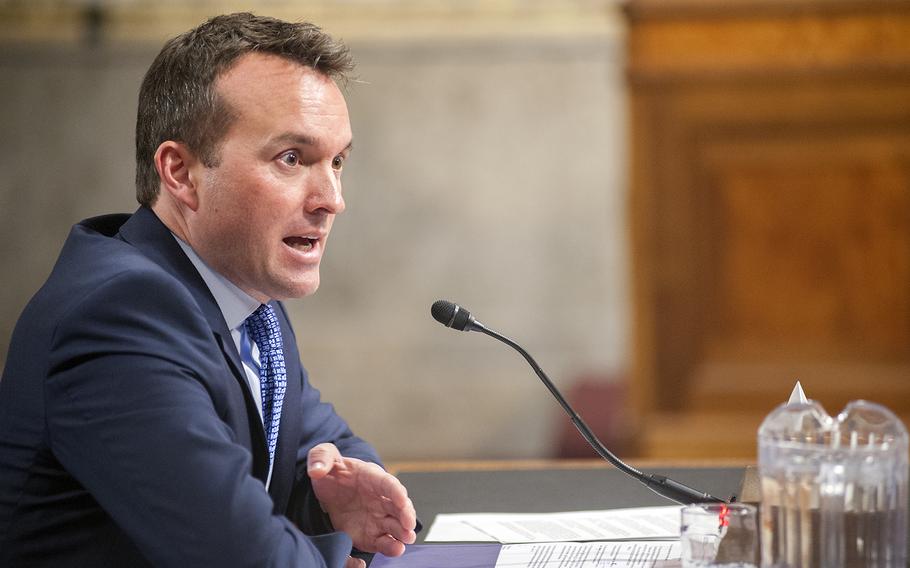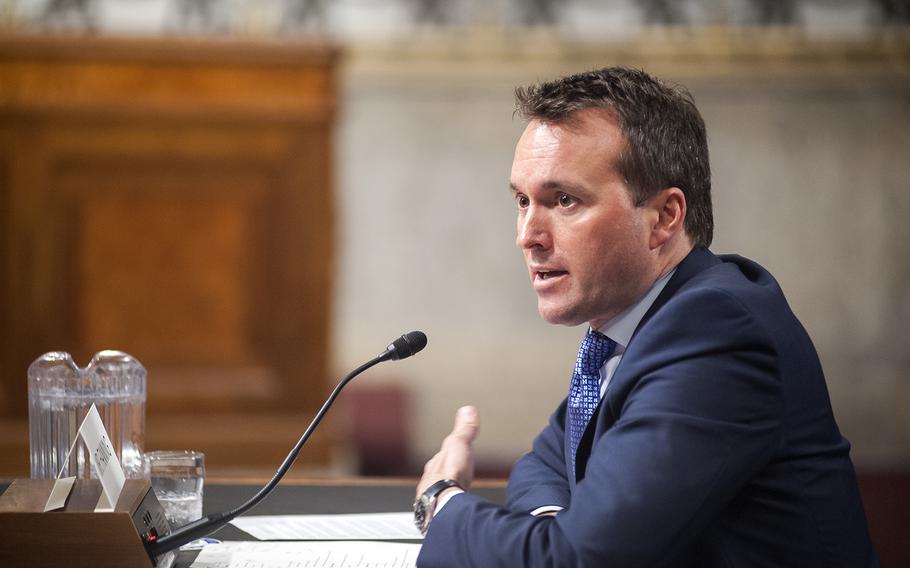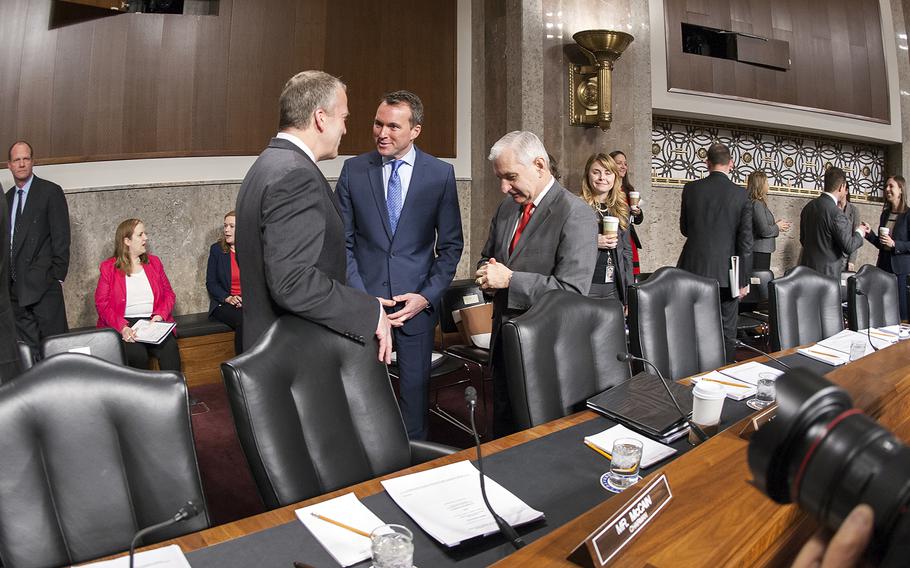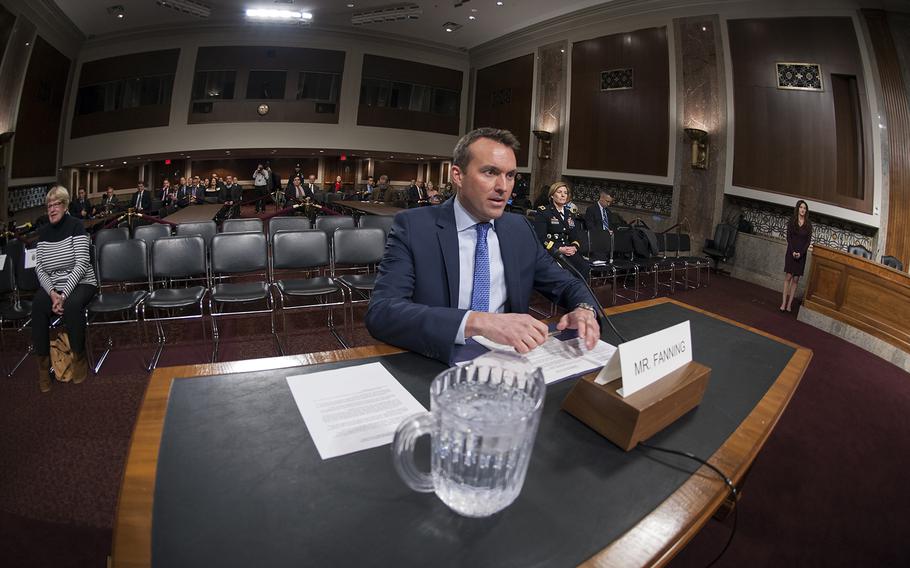 WASHINGTON — President Barack Obama's nominee to be the next Army secretary told the Senate on Thursday that he would reverse plans to shed 40,000 soldiers during the next two years.
During his confirmation hearing, Eric Fanning said he is worried about the size of the force and its ability to fight foes such as the Islamic State group while fielding pointed questions from lawmakers on the Senate Armed Services Committee about troop cuts.
Fanning's nomination comes in the Obama administration's last year, after it was held up briefly by the Senate. Yet, the Pentagon insider could still exert major influence on the Army as it re-evaluates some of its plans announced last summer to reduce its active-duty strength from 490,000 to 450,000.
"If confirmed, I would look for ways to reverse as many of the combat cuts that the Army made last year as possible," Fanning told the committee.
The cuts would hit military bases in Georgia, Texas, Alaska, Washington and Hawaii. The service also could cut 10,000 civilians.
"I do worry about the size of the Army today … the [global threat] risk is increasing and I don't see that vector changing," Fanning said. "Two years ago, when we targeted that 450,000, we didn't have [the Islamic State], we didn't have Russia as provocative as it is."
Fanning has a 25-year career in government service and was acting Army undersecretary last year. He also was temporarily the Air Force's top civilian and worked closely with Defense Secretary Ash Carter as he took control at the Pentagon.
If confirmed, Fanning also would be the first openly gay Army secretary, a subject that did not come up Thursday. The Armed Services hearing was a crucial step but he must still be approved by a full Senate vote.
Lawmakers have voiced outrage over the reduction of tens of thousands of troops.
"As a result of that, we are actually seeing a huge number of involuntary separations of people who have served multiple deployments, who have served their country admirably, which to me to get a pink slip after you've come home and served our country is pretty appalling," said Sen. Kelly Ayotte, R-N.H.
The service is already reconsidering the moves, including the elimination of airborne infantry troops in Alaska. Fanning said the service is working to finish a new force assessment within the next month that could shed light on its thinking.
Sen. Dan Sullivan, R-Alaska, said many lawmakers believe the target number of active-duty troops is far too low and that cutting the cold-weather airborne troops from Joint Base Elmendorf-Richardson in his state is a strategic mistake that could embolden North Korea and Russia.
Meanwhile, many of the soldiers on active-duty are actually unable to fight, Sullivan said.
He asked Fanning for a breakdown of the active-duty Army force and how many are able to fight in combat. About 1,500 have a music occupational specialty, 1,100 are prisoners, and 15,000 are out-processing from the service, Fanning told him.
"So when we talk about the 450,000, there are literally thousands, tens of thousands that are not deployable, not capable of fighting," Sullivan said.
The senator then pressed Fanning and received a pledge from the nominee to prioritize combat troops.
"If confirmed, I need your 110 percent commitment that the very last soldiers that we're cutting are the combat-effective, tip-of-the-spear, strategically located infantry soldiers who can fight tonight if they need to, as opposed to so many of the other soldiers that we are talking about," Sullivan said.
tritten.travis@stripes.com Twitter: @Travis_Tritten
---
---
---
---