Army secretary: 'No investigations' into Vindman after officer's testimony in impeachment case
by
Corey Dickstein
February 14, 2020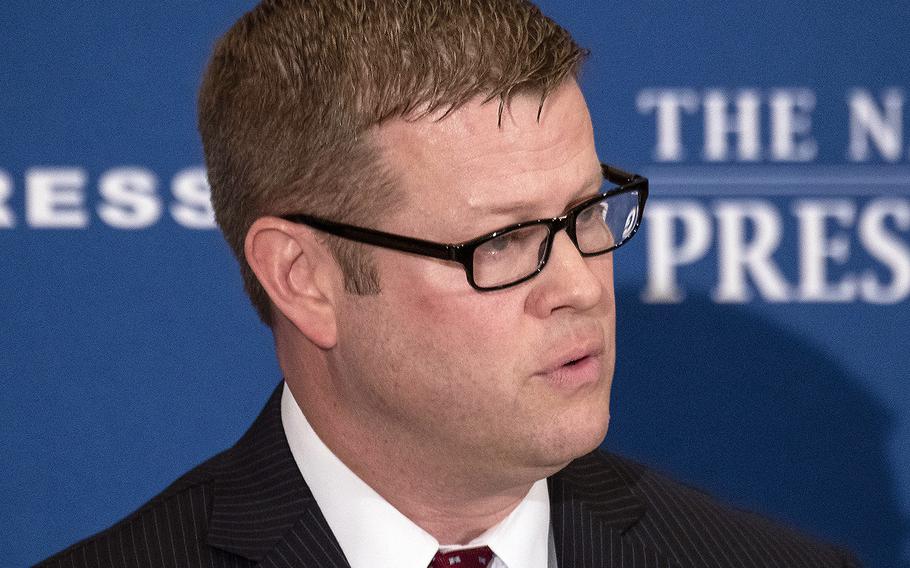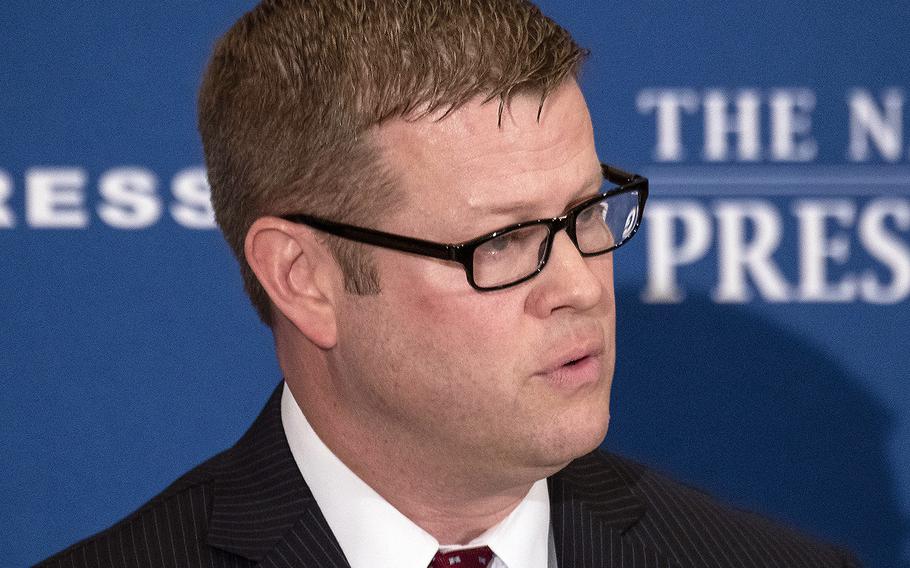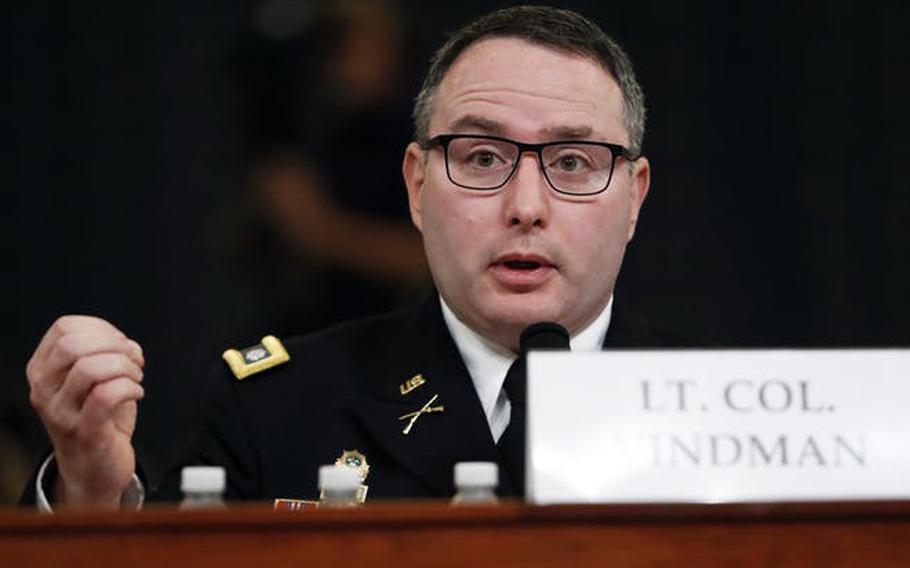 WASHINGTON – Army Secretary Ryan McCarthy said Friday that the service was not pursuing punishment for Lt. Col. Alexander Vindman, the former National Security Council staffer who testified during the impeachment case against President Donald Trump.
"There's no investigations of him," McCarthy said during an appearance at the National Press Club in Washington.
Trump suggested this week that the military should consider disciplining Vindman for his role in reporting details of a phone call last July between Trump and Ukraine President Volodymyr Zelensky that was at the center of the impeachment proceedings. The Senate on Feb. 5 acquitted Trump of the charges against him, and two days later Vindman, the top Ukraine expert on the NSC, was removed from his job and escorted from the White House grounds.
Vindman has been moved to the Pentagon into a temporary role with the Army's headquarters, McCarthy said Friday. In the summer, when Vindman was initially scheduled to leave the NSC, he is expected to attend "a senior service college," the secretary said.
Trump on Tuesday accused of Vindman of reporting false information about the July 25 phone call between Trump and Zelensky. The president also accused the Army officer of leaking and "a lot of bad things."
"So we sent him on his way to a much different location, and the military can handle him anyway they want," Trump said, adding he believed the Pentagon would investigate Vindman.
Vindman's twin brother, Army Lt. Col. Yevgeny Vindman, was also removed Feb. 7 from his position as a lawyer on the National Security Council. Their lawyer, and several Democrats on Capitol Hill, accused the White House of retaliation for removing the brothers.
Trump's National Security Adviser Robert O'Brien said this week that the brothers were not fired nor were they retaliated against. He called their being escorted off the White House grounds a "standard procedure."
"The president is entitled to a staff that he has confidence in," O'Brien said Tuesday at the Atlantic Council, a Washington think tank. "I can absolutely tell you they were not retaliated against."
Vindman, 44, is a 20-year Army veteran who was born in the Soviet Union-run Ukraine and immigrated to the United States at age 4. He was awarded a Purple Heart in 2004 for injuries that he sustained in a roadside bomb attack in Iraq.
He testified in the House impeachment hearings that Trump had acted inappropriately during the July 25 phone call by pressing Zelensky to investigate former Vice President Joe Biden, a candidate for the 2020 Democratic president nomination, and his son Hunter Biden, over the younger Biden's work with a Ukrainian company called Burisma.
dickstein.corey@stripes.com Twitter: @CDicksteinDC