Army says Fort Hood sex assault-harassment program meets service standards, but lawmakers argue changes must be made
---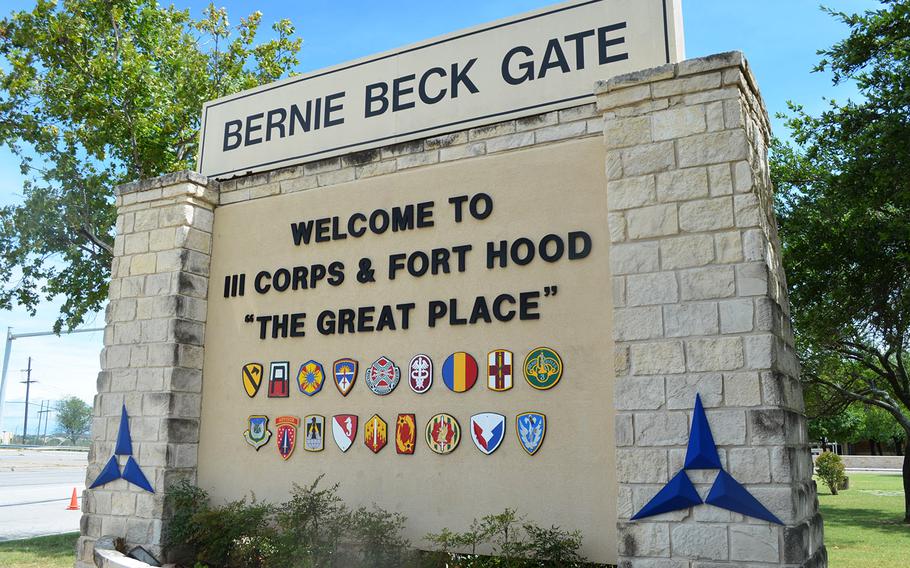 WASHINGTON — Before Army Spc. Vanessa Guillen was killed by a fellow soldier at Fort Hood, she confided in family members that she was being harassed at the central Texas base but she was afraid to report it to her commanders, her sister, Lupe Guillen, has said.
Guillen's disappearance and death in April sparked an inspection of Fort Hood's Sexual Harassment and Assault Response and Prevention program by investigators with the U.S. Army Forces Command.
On Wednesday, Col. Patrick Wempe, the inspector general of the command, told House lawmakers that Fort Hood's SHARP program meets the Army's standard.
"No single inspection can be definitive. We believe our inspection results provide an accurate assessment of the SHARP program and climate at Fort Hood. While differences may exist in individual units, Fort Hood overall is meeting the standards prescribed by Army regulations and policies, and the FORSCOM team is committed to improvements," he said.
But members of the House Armed Services Committee subpanel on military personnel who had served in the military voiced their dismay that they are still hearing the same concerns and complaints about the military's handling of sexual assault and harassment like when they were in uniform.
"I entered the military July 1, 1993 and I feel like in all those years since then and in the 20 years I served, very little has actually changed in what is happening… I truly feel like we actually have to do something differently," said Rep. Elaine Luria, D-Va.
On July 20, Army Secretary Ryan McCarthy directed there be an independent panel to review the climate and culture of Fort Hood to determine whether it reflects the Army's values of respect and workplaces free of harassment.
Guillen, a 20-year-old small arms repairer assigned the 3rd Cavalry Regiment, went missing April 22 and her remains were found more than two months later buried alongside a river miles from the base. A fellow soldier from her unit, Spc. Aaron Robinson, hit her with a hammer and killed her in an arms room on base, according to court documents. Robinson shot and killed himself June 30 when confronted by civilian law enforcement in Killeen, the town just outside Fort Hood.
Guillen's sister has said the soldier was too afraid to report the harassment, but Army investigators have wavered on confirming the allegations. However, following identification of Guillen's remains earlier this month, investigators told The Washington Post that she might have faced harassment, but it was not sexual in nature. House committee members held the hearing Wednesday as a response to the Guillen case at Fort Hood and the stories told by thousands of people on social media about their own experiences with sexual harassment and assault while serving in the military.
"When our service members pledge their lives to defend our nation, when their parents, brothers, sisters, loved ones, entrust their child, their sister, their friend, to the military, it should be with the comfort that they will not be sexually harassed, demeaned, raped, or brutally murdered by one of their own," said Rep. Jackie Speier, D-Calif., chairwoman of the committee.
Wempe led an inspection of Fort Hood's climate and the base sexual assault and harassment program between June 29 and July 3. The six-member team of inspectors looked into the implementation of the program, assessment of the command climate and whether it's supportive of soldiers reporting sexual harassment and assault, and to find any systemic program issues or resource shortfalls, according to Wempe's submitted testimony.
The inspection team had 225 randomly selected soldiers picked to conduct an anonymous survey. There were also sessions and interviews with soldiers. Personnel with the sexual harassment and assault response program also had sessions to hear soldiers' concerns and conducted interviews. Overall, about 450 soldiers and civilians from Fort Hood were contacted by the inspection team, twice as many as a normal inspection, according to Wempe's submitted testimony.
However, inspectors were unable to "fully incorporate" members of Guillen's unit, 3rd Cavalry Regiment, into the review until this week because inspectors were at Fort Hood at the same time as Guillen's remains were being identified and Robinson's death. Wempe said they decided not to complete the inspection of the unit at the time because of those developments and their impacts on the unit's soldiers.
Based on their survey data and information gathered from Fort Hood, the inspectors determined Fort Hood's units "generally execute to standard" with its sexual harassment and assault program, Wempe said. However, Wempe did not explain in specifics what the Army standard is.
The preliminary results from the interviews with members of Guillen's unit this week are similar to what inspectors had already observed at the installation, according to Wempe.
Most soldiers surveyed said they would report if they were sexually harassed or assaulted, Wempe said. Nearly all soldiers said their leaders take reports seriously.
Rep. Veronica Escobar, D-Texas, citing the inspector general's report which has not been released to the public, asked why there was a difference between 86% of Fort Hood soldiers saying they would report an assault and the 50% who said they had actually reported an incident within the last year.
That was data from the anonymous survey, Wempe said, and it was a small sample size consisting of only four people who indicated they had been assaulted and only two of them indicated they had reported. Because it was an anonymous survey, the inspectors could not look into those specific cases.
But Inspectors found a few areas where there needs to be improvement and made recommendations. Some soldiers said they were hesitant to report for several reasons including because junior leaders have a lack of experience in handling sexual assault and harassment cases and how to respond, according to Wempe. The hiring of sexual harassment and assault program personnel takes a lot of time, leaving positions to go unfilled. Soldiers also said the training is "repetitious and unimaginative."
"Sexual harassment is a scourge across society, rooted in ignorance and disrespect, that has no place in our military," said Rep. Trent Kelly of Mississippi, the ranking Republican on the subpanel. "We need to find creative ways for educating and empowering leaders at all levels, and our most vulnerable populations of service members, to shape a culture of intolerance and set conditions for effective prevention and response at all levels."
---
---
---
---