Army reverses Paula Broadwell's promotion; investigation continues
---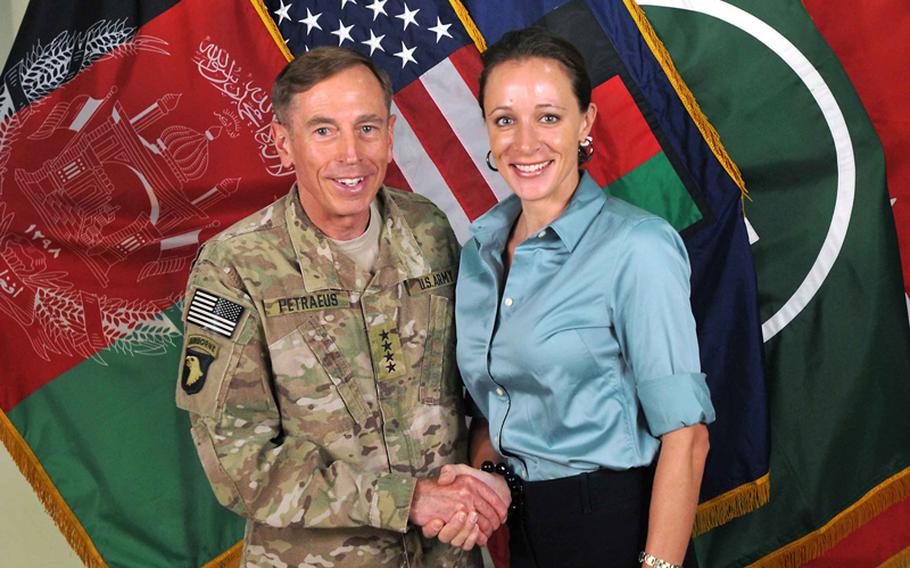 WASHINGTON — The Army has reversed the promotion of Paula Broadwell, the biographer who helped end the career of retired Gen. David Petraeus after engaging in an extramarital affair with him, an official at the Pentagon said Thursday.
The Army reservist "was promoted to lieutenant colonel on August 28, and in accord with Army regulation 135-155, the orders were revoked pending the outcome of an investigation," Army spokesman George Wright said.
According to the regulation, officers "under investigation that may result in disciplinary action of any kind" may not be promoted. And a promotion can be reversed within six months if an investigation is initiated.
Broadwell entered the public spotlight in November when Petraeus, formerly the highly respected top commander in Iraq and Afghanistan, resigned from his post as CIA director, citing his affair with Broadwell.
The FBI is investigating Broadwell for unauthorized possession of reportedly classified information seized from her home after the affair came to light. The married Broadwell does not appear to be at risk of falling afoul of military regulations against adultery because she is not believed to have been on active duty when the affair took place.
In addition, Broadwell's anonymous emails to Tampa socialite Jill Kelley led to an FBI complaint that helped uncover Kelley's email correspondence with Gen. John Allen, then the U.S. commander in Afghanistan. A Pentagon investigation later cleared Allen of any impropriety in the communication.
Wright said the Army is cooperating with the ongoing investigation of Broadwell, but declined to offer further detail.
carrollc@stripes.osd.mil Twitter: @ChrisCarroll_
---
---
---
---