Army Reserve appoints Sgt. Maj. Andrew Lombardo as its 14th command sergeant major
by
Steve Beynon
June 29, 2020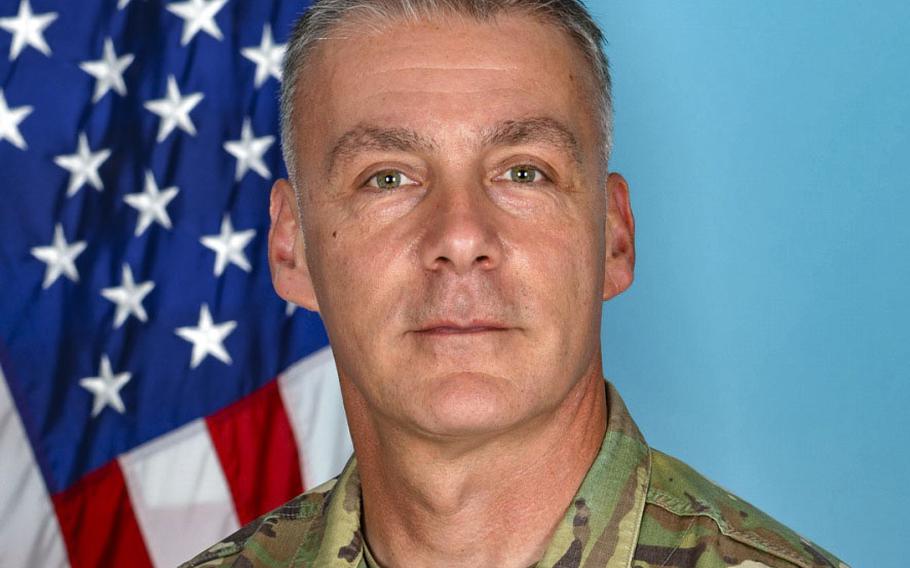 WASHINGTON — The 14th command sergeant major of the Army Reserve will be Sgt. Maj. Andrew Lombardo, the Army Reserve announced Monday.
Lombardo is a Desert Storm, Iraq, and Afghanistan War veteran and served in Bosnia and Kosovo. As the top enlisted adviser for the force, he will oversee all issues impacting the nearly 200,000 soldiers serving in the Reserve. He most recently served as command sergeant major of the 200th Military Police Command in Fort Meade, Md.
He will succeed Sgt. Maj. Ted Copeland, who has served in the position since March 2017.
Lombardo enlisted in the Army in 1985 and completed two years in active duty as a military policeman at the U.S. Military Academy at West Point, N.Y. After being released from active duty, Lombardo enlisted in the Army Reserve in Long Island, N.Y. He graduated from the Sergeants Major Academy in 2006.
His awards and decorations include two Bronze Star Medals, the Meritorious Service Medal, seven Army Commendation Medals, five Army Achievement Medals, the Navy Achievement Medal, the National Defense Service Medal with two Campaign Stars, Air Assault Badge, the German Armed Forces Badge for Weapons Proficiency in Gold, and the Meritorious Unit Citation.
In his civilian career, Lombardo is a deputy inspector with the New York City Police Department. He is also a New York-licensed emergency medical technician and a nationally certified emergency medical technician.
Lombardo earned a Master of Science in the Administration of Justice from the University of Louisville.
Beynon.Steven@Stripes.com Twitter: @StevenBeynon