Army removes officer at Fort Stewart from leadership roles after anti-Semitic TikTok post
by
Corey Dickstein
September 1, 2020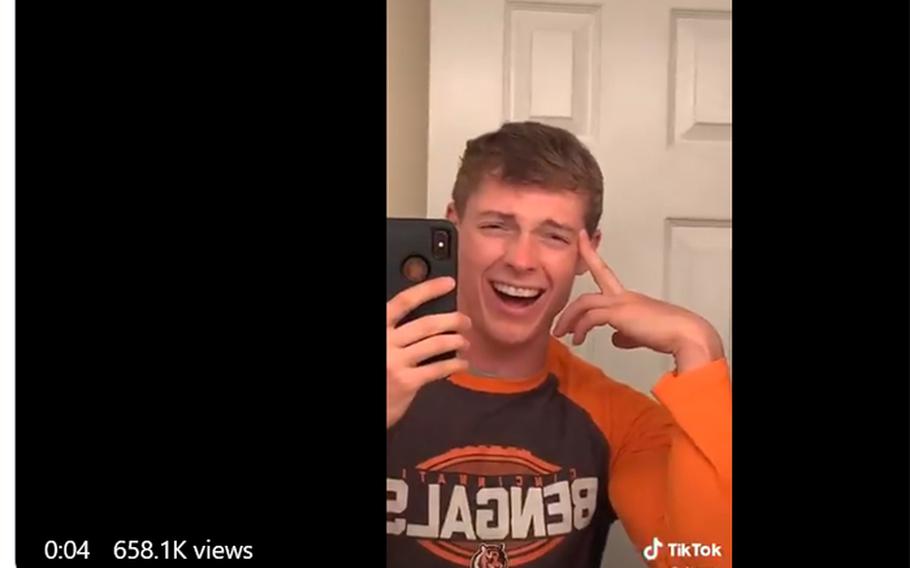 WASHINGTON — Army officials are investigating an anti-Semitic social media post shared Friday by a second lieutenant based at Fort Stewart, Ga., who said he shared it as a joke.
Army officials said Monday that they had suspended 2nd Lt. Nathan Freihofer from his duties and launched an investigation into a post on the controversial TikTok platform by the 23-year-old field artillery officer. In the short video, Freihofer said he would never become a "verified" user because of the content that he shares before telling his so-called joke, which was about the Holocaust and Jewish people.
"If you get offended, get the f— out, because it's a joke," he then said in the video. In text alongside the video, he added: "For legal reasons this is a joke."
Maj. Gen. Tony Aguto, the commander of Fort Stewart's 3rd Infantry Division, called the remarks shared in the video "vile."
"The statements made in the video are not indicative of the values we live by, and there is no place for racism or bigotry in our Army or our country," Aguto wrote in a statement posted to Twitter. "An investigation has been initiated into this matter, and the soldier has been suspended of any and all leadership authorities effective immediately, pending the results of the investigation."
Army officials said they were first alerted to the video by journalists. They also said it clearly violated the Army's social media policy, which calls on soldiers to treat others with respect online and forbids racist or discriminatory posts. Soldiers can face discipline, including criminal charges, for posts that violate the policy.
In recent months, the service has taken steps to encourage soldiers to speak openly about diversity and discrimination within the ranks amid a national conversation on race.
Freihofer is a prolific sharer on social media, posting hundreds of videos and photos — often in uniform — on popular platforms including TikTok and Instagram. He boasted nearly 3 million followers on TikTok and another 220,000 on Instagram, as of Monday.
Messages seeking comment from Freihofer were not returned Monday. The soldier also appears to have deleted his TikTok account after the Army announced the investigation.
U.S. troops are barred from downloading the Chinese-owned TikTok app on government-owned phones, but they can access it on their personal devices, at least for now. President Donald Trump has flirted with banning the popular social media platform where users post short videos often to music.
The offensive video appeared to have been removed from TikTok. But it continued to circulate on Twitter on Monday afternoon where it had been viewed at least 567,000 times.
Among hundreds of posts displaying the video was the official account of the Auschwitz-Birkenau State Museum, which aims to educate the world on the atrocities committed by Nazis against Jews and others at that concentration camps in Europe during the Holocaust.
"Would he look into the eyes of survivors liberated by [the U.S. Army] and tell them this?" the museum's official Twitter account wrote, linking to an online history of the former death camp in Poland. "Nathan, if you see this, take this lesson to learn why you hurt real people & their memory."
dickstein.corey@stripes.com Twitter: @CDicksteinDC