Army OKs wearing coyote brown fleece cap
by
Steve Beynon
December 2, 2019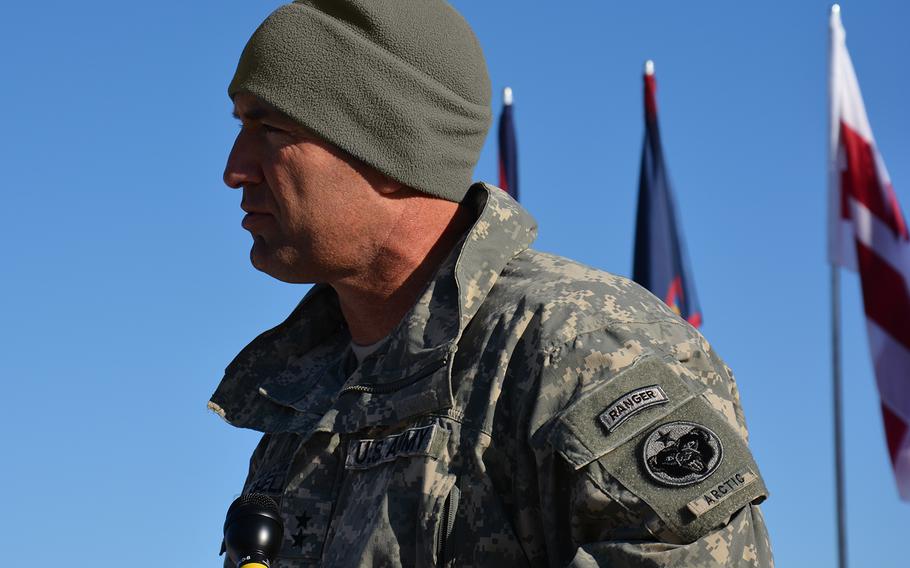 WASHINGTON — The Army is giving soldiers another color option for their fleece caps — coyote brown.
The Army Human Resources Command on Monday tweeted that Gen. James C. McConville, the service's chief of staff, has approved the brown cap as an alternative to the black cap now worn by troops. The change in policy will be reflected next year in an updated 670-1, the outline of uniform rules.
Until now, the brown fleece cap has mostly been for the Marine Corps and Navy, while soldiers were only allowed to wear the black fleece cap, which was introduced four years ago alongside the new camouflage and physical training uniforms. However, some troops can already be seen sporting a brown cap in the field.
Human Resources Command said the brown fleece is being authorized for troops to wear with their camouflage uniform and it is unclear whether the new authorization covers the physical training uniforms. Soldiers are issued a black fleece cap and there is no indication that will change. However, troops can purchase their own caps — if they receive approval.
The black cap was the only authorized fleece cap for soldiers since 2017 when the green fleece cap was phased out when new uniforms were making their way into the ranks. However, some soldiers continued to wear the green fleece caps.
beynon.steven@Stripes.com Twitter: @StevenBeynon