Army offers $5,000 bonuses to college sophomores to join ROTC
---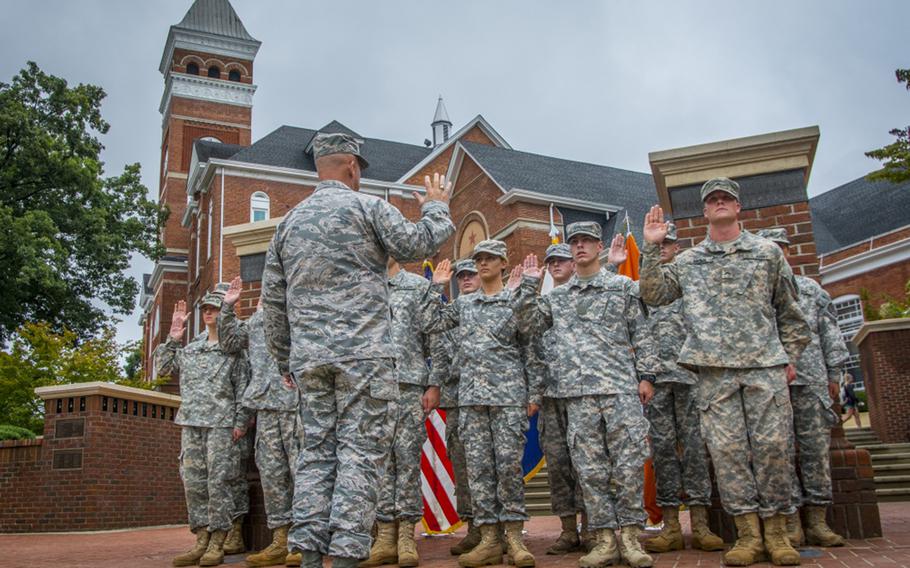 The U.S. Army is enticing college sophomores to join its ranks by offering $5,000 bonuses to students who sign up for ROTC before basic camp starts this summer.
"This is intended for someone who's a college sophomore who hasn't decided what they want to do and might be thinking that the Army is a possible career," Lt. Col. Chris Belcher, a U.S. Army Cadet Command spokesman, told the Army Times.
To be eligible for the signing bonus, college students must be sophomores with only two years left of school, must attend a monthlong introduction to the Army and leadership training camp in Fort Knox, Ky., and must join ROTC before registering for this summer's camp.
Cadets will receive the bonus after they've completed the Fort Knox basic camp and signed an ROTC contract, the Army said in a news release.
The Army is increasing its officer commissions from about 5,400 officers a year to 6,000 in 2020, Belcher said. Soldiers are needed for operations worldwide, from disaster relief efforts to Middle East combat operations.
"This is the first time we've ever offered a bonus for basic camp," Belcher said, according to the Army Times.
---
---
---
---