Army investigators at the site where human remains were found miles from Fort Hood, Texas
by
Rose L. Thayer
June 30, 2020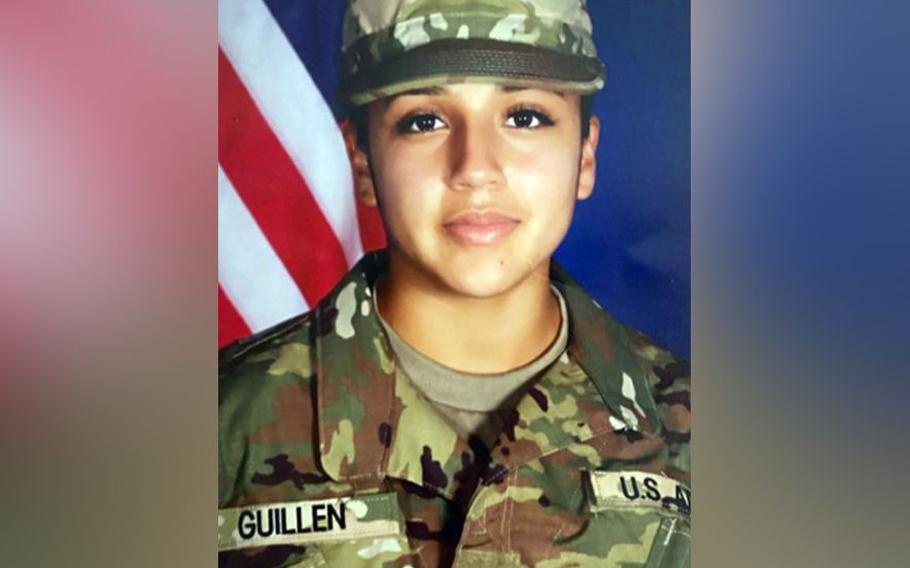 AUSTIN, Texas — Agents for the Army Criminal Investigation Command have returned to a location along a river about 30 miles from Fort Hood, Texas, where partial human remains were found and could be related to the search for a soldier who has been missing from the base for more than two months.
CID Investigators are now working alongside Texas Rangers, the FBI and Bell County Sheriff's Department deputies at the "area of interest" near the Leon River as part of their search for Pfc. Vanessa Guillen, said Chris Grey, spokesman for CID.
Guillen, a 20-year-old small arms repairer with the 3rd Cavalry Regiment, has been missing since April 22. She was last seen at work in the armory room of the regiment's engineer squadron. Last week, the base commanders told the family, who are from Houston, they believed "foul play" was involved in her disappearance, according to Rep. Sylvia Garcia, D-Texas, who has been assisting the family.
The remains along the river were found after CID received "additional information," Grey said. The remains were sent to a forensic anthropologist for analysis and confirmed to be human.
"No confirmation as to the identity of the remains has been made at this point and we ask for the media and public's understanding that the identification process can take time," Grey said. "Due to the ongoing criminal investigation, no further information will be released at this time."
The discovery comes two weeks after skeletal remains of another missing Fort Hood soldier — Pvt. Gregory Wedel Morales, who had been missing since August 2019 — were found in a field in Killeen, Texas, just outside the installation.
Fort Hood is partially located within Bell County, along its western edge. The Leon River is on the opposite side of the county and continues east of Belton.
Since Guillen went missing, her family has called for the Army to do more to locate her. Her attorney has a news conference scheduled for Thursday in Washington, D.C., to discuss efforts to start a congressional inquiry into the Army's handling of the case.
Guillen's family also said the soldier told them that she had faced sexual harassment from a sergeant in her unit. This allegation led Col. Ralph Overland, 3rd Cavalry Regiment commander, to open his own investigation into the claims earlier this month.
No information from that investigation has been released.
thayer.rose@stripes.com Twitter: @Rose_Lori