Army investigating after one tank fires on another at Fort Bliss, injuring one soldier
by
Corey Dickstein
July 27, 2020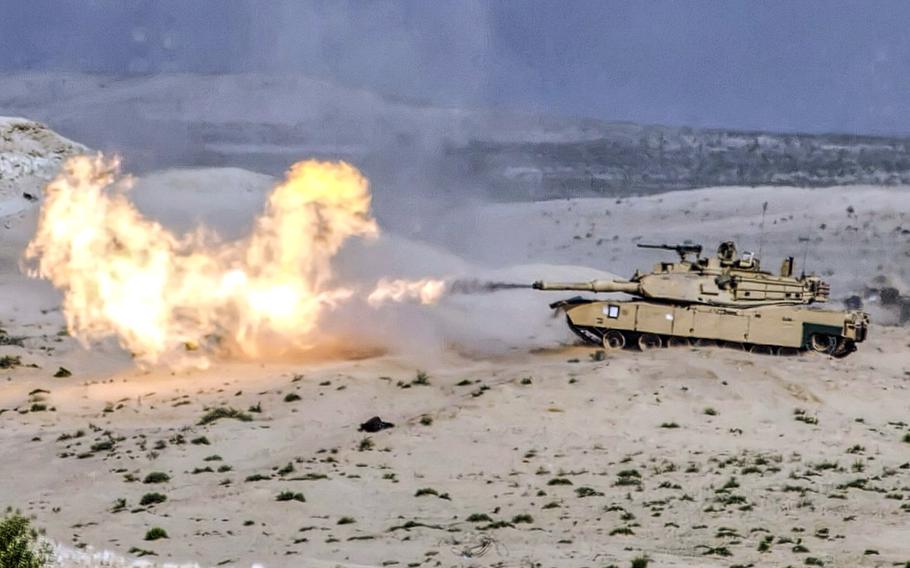 WASHINGTON — A Fort Bliss soldier was injured last week when his tank was struck by an errant round fired by another tank during a live-fire exercise on the southwestern Texas installation, Army officials said Monday.
The soldier suffered injuries that were not considered life-threatening and had been released from the hospital by Monday, said Lt. Col. Lindsey Elder, a spokeswoman for Fort Bliss' 1st Armored Division.
The Army launched a command investigation into the incident, Elder said. An M1A2 Abrams main battle tank fired an explosive training round and struck another tank within its platoon during an exercise on July 20, another Army official said. The official was not authorized to discuss the incident and talked on condition of anonymity.
The injured soldier was assigned to the Fort Bliss-based 3rd Armored Brigade Combat Team, 1st Armored Division. The soldier received immediate medical attention after the incident and is recovering, Elder said.
The Army official said the tanks were more than 1.5 miles apart and practicing shooting at moving targets when the tank fired the round that struck the other tank. The tank suffered "some damage," the official said without elaborating.
The incident was first reported by the Defense Blog news website, which reported the injured soldier was quickly attended to by other members of his tank crew who were unharmed in the blast.
Elder said Monday that the Army would not provide further comment on the incident and she declined to provide an estimated date that the inquiry would be completed.
dickstein.corey@stripes.com Twitter: @CDicksteinDC