Army family provided backup at chief of staff nominee McConville's confirmation hearing
by
Carlos Bongioanni
May 3, 2019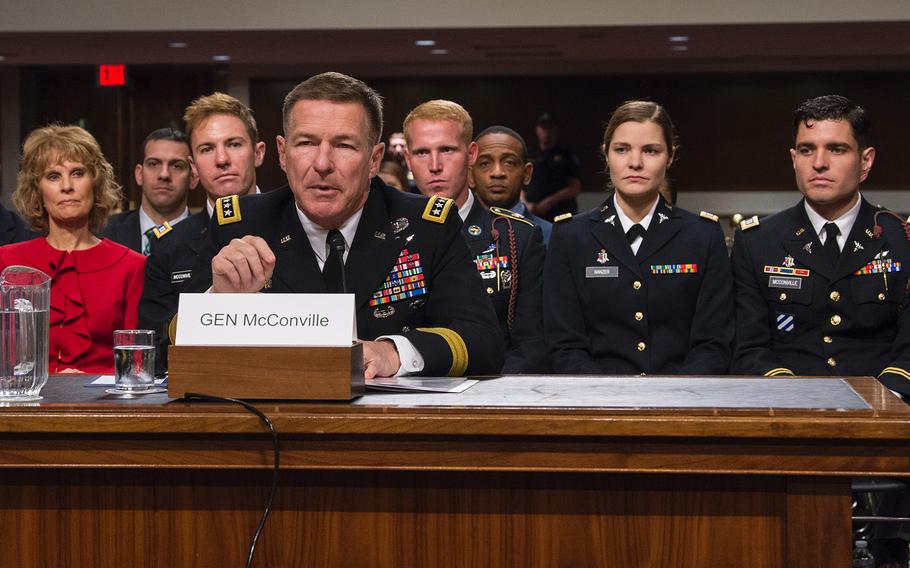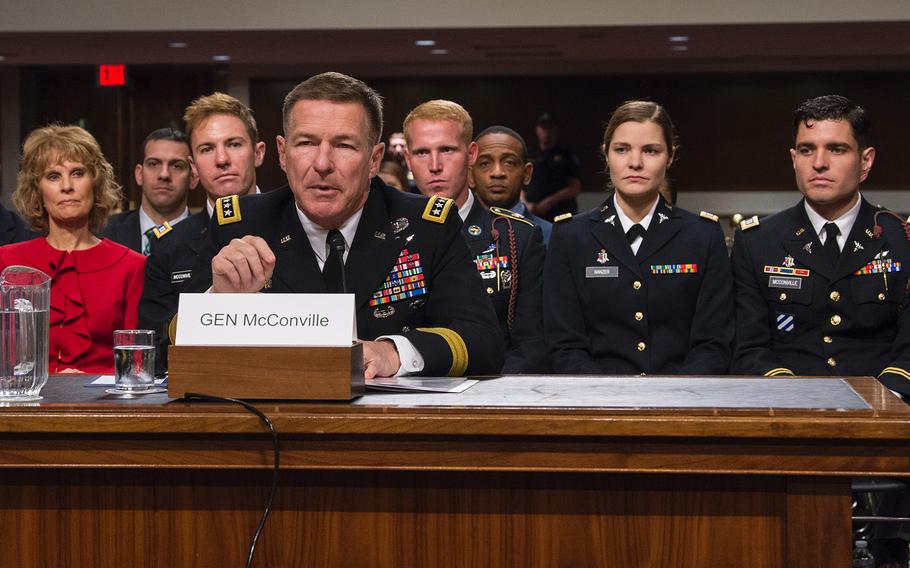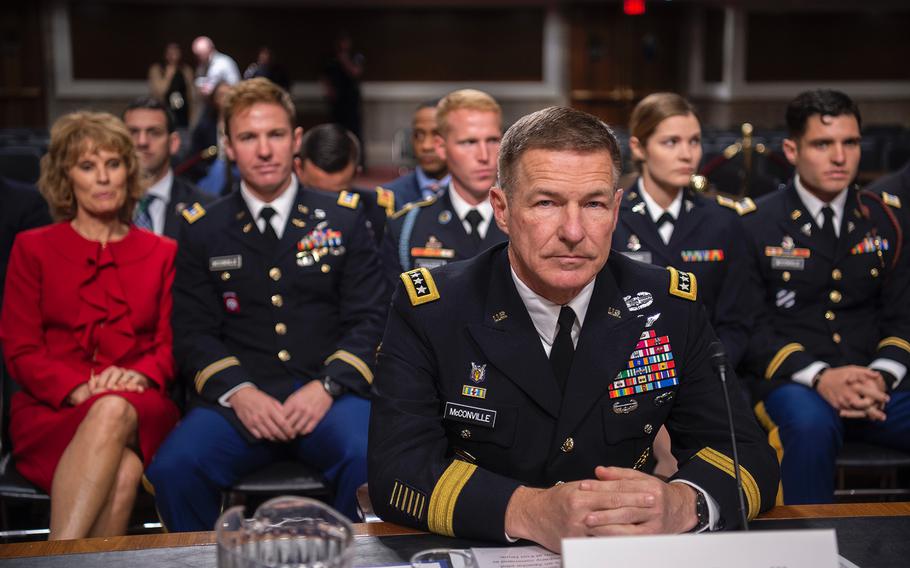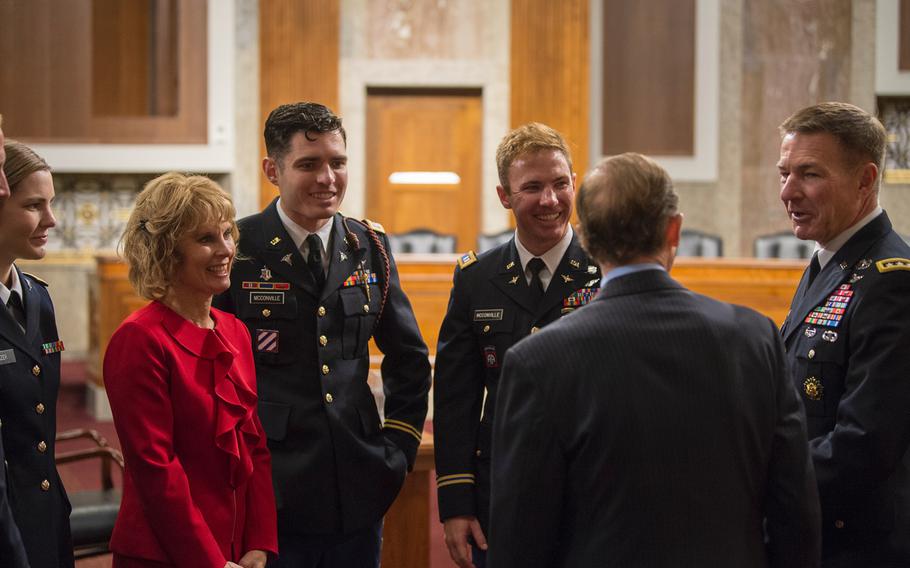 WASHINGTON — Gen. James McConville had some backup during a hearing on Capitol Hill Thursday as members of the Senate Armed Services Committee considered his nomination to become the Army's next chief of staff.
Sitting in the visitors' section directly behind the general were his wife, Maria, an Army veteran herself, and four family members, all active duty soldiers.
The couple's eldest son Michael, an Army captain who flies Apache helicopters, sat beside his mother. The McConvilles' son-in-law, Staff Sgt. Ryan Nanzer, an Army Ranger, was next, sitting beside his wife Army Capt. Jessica Nanzer, who sat beside her brother, Ryan.
In his opening statement, the general announced that his youngest son had just been promoted to captain that very morning.
Any successes the family has enjoyed in their careers the general credited to his wife of 31 years, saying she is the "foundation and strength of the family." He then quoted one of her favorite sayings: "Don't thank us for our sacrifice, thank us for our commitment."
Committee Chairman Sen. Jim Inhofe, R-Okla., broke in to say "That's one of the best opening statements I've ever heard."
Soon after the pleasantries, the general faced about 90 minutes of tough questioning from senators on issues ranging from readiness to rising sexual assault numbers.