Army cooperating in investigation of Ranger linked to grisly killing near Seattle
by
Chad Garland
August 6, 2018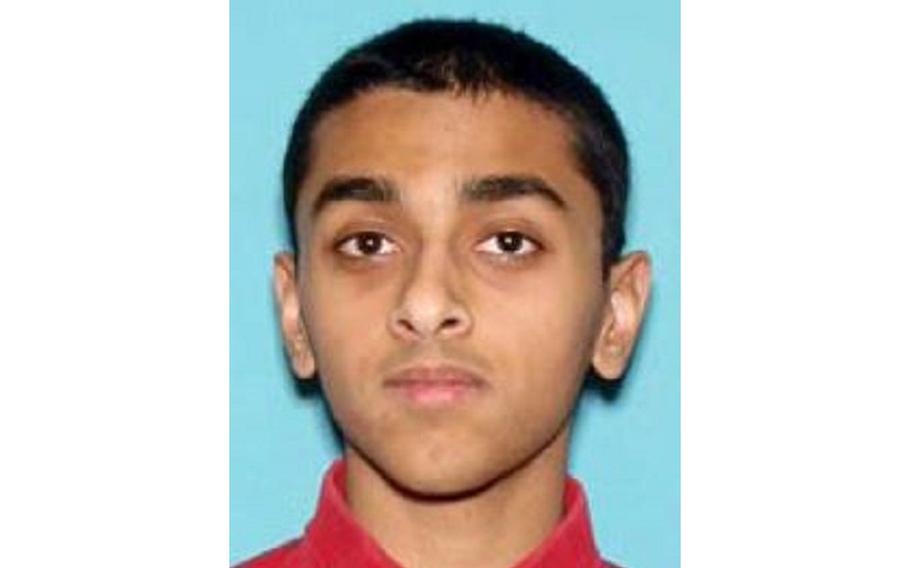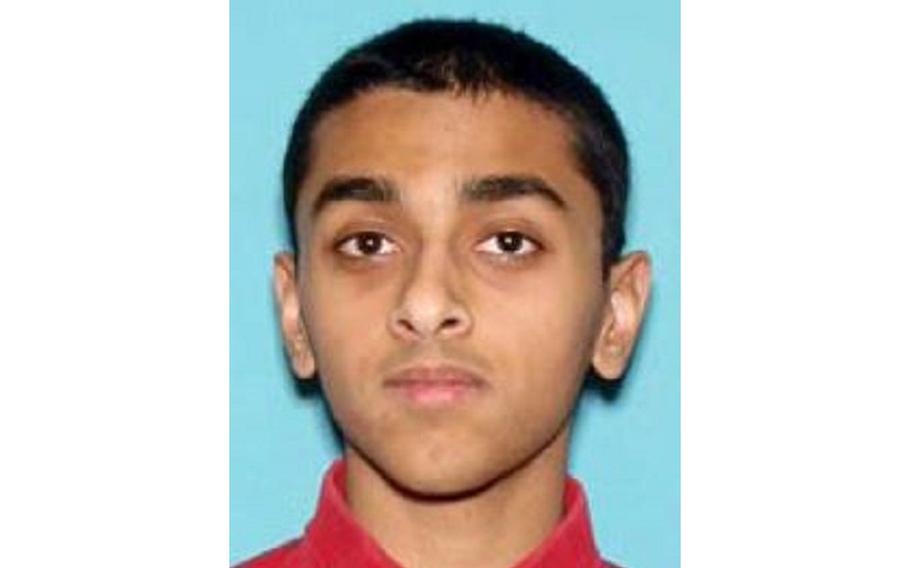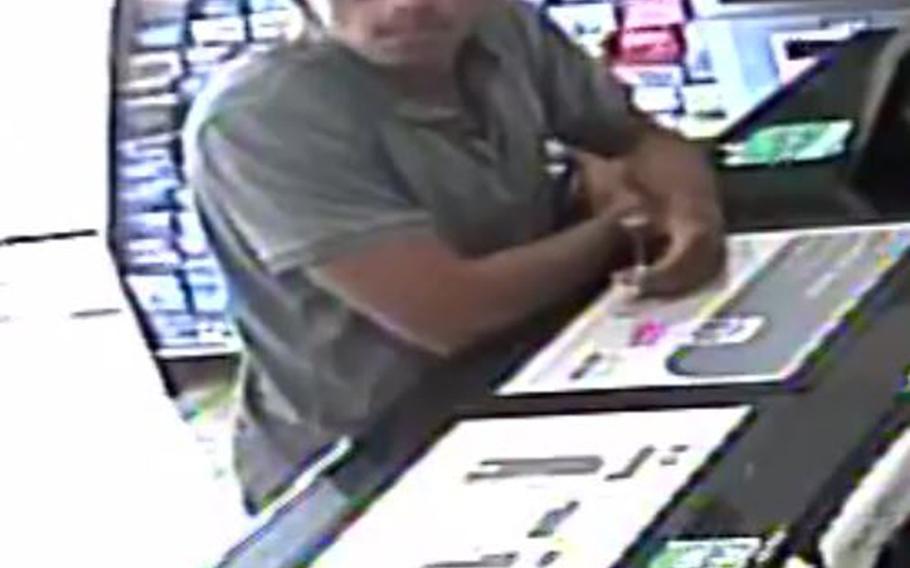 The Army's Special Operations Command is cooperating with Washington state investigators after police say a Ranger brutally killed a woman in her hotel room, then opened fire at two occupied cars before fatally shooting himself late last month.
Pvt. Krishna Mahadevan-Prasad, 20, had been stationed at Joint Base Lewis-McChord for just two weeks when police say he checked into an Econo Lodge in Renton, Wash., about an hour from the base on July 24, then killed a 38-year-old Bellevue woman staying in another room, and may have mutilated the body.
Renton police issued a warrant for Mahadevan-Prasad and were still trying to track him down the following day when the Washington State Patrol notified them he had fired at two cars near the Hood Canal Bridge in western Washington, narrowly missing two young girls, then apparently killed himself. No one else was seriously injured in the shooting.
"We are aware of the incident that occurred July 24th, 2018 in the vicinity of Hood Canal Bridge, and are cooperating with the Washington State Patrol who maintain lead in this investigation," said Lt. Col. Robert Bockholt, spokesman for the Army's Special Operations Command, via email on Monday.
Mahadevan-Prasad had been assigned to 2nd Battalion, 75th Ranger Regiment on July 10 after completing basic training, One Station Unit Training, the Basic Airborne Course and the Ranger Assessment and Selection Program 1 at Fort Benning, Ga., according to a biography Bockholt provided.
The gruesome circumstances of the homicide had investigators concerned that Mahadevan-Prasad may have committed other acts of violence. They were seeking information to piece together his movements before and after the killing.
Detectives were also asking other police departments across the country if they have similar unsolved homicides, according to local news reports.
"This was pretty horrific compared to a lot of homicides that we investigate," Renton Police Commander Dave Leibman told KOMO news.
Video-surveillance footage shows that Mahadevan-Prasad spent just minutes inside the motel room of the slain woman, who has not yet been identified, the Seattle Times reported.
"The camera shows him knocking on the door and the door opening," Leibman said. "He was only in the room for three minutes."
The woman had checked in to the Econo Lodge at 4710 Lake Washington Blvd. N.E. on Sunday, Leibman told the newspaper. Mahadevan-Prasad checked in to the same motel on Monday morning, he said, and police did not see him bring any items into his room.
The soldier was inside only a short time before video-surveillance footage shows him walking to the woman's room on a different floor and in a different area of the motel. He was also seen leaving her room and walking south through the parking lot.
Later that afternoon, a motel employee entered the woman's room, discovered her body on the floor and called 911, Leibman said.
Police didn't know at the time the woman was also sexually assaulted because they had not yet received the results of an autopsy.
"We're still not 100 percent clear what their relationship was. It doesn't look like they'd actually met prior to this incident," Leibman said in the immediate wake of the killing.
On Monday, he said the detectives investigating the crime were not available to discuss new information in the case.
Though Mahadevan-Prasad had checked in with an altered ID issued in New Jersey, the ID contained enough factual information for police to positively identify him. They immediately issued a warrant for him and a 1995 Honda Accord wagon with New Jersey plates that he was seen driving away from the motel.
"He's definitely our suspect," Leibman told the Times.
The soldier was in that car when he stopped on eastbound SR 104 at the west end of the Hood Canal Bridge at around 3:30 a.m. on July 25, armed with a rifle and a shotgun, the Washington State Patrol said in a release. The bridge was closed to traffic for scheduled overnight maintenance at the time.
UPDATE: The front vehicle (a Ford SUV) had a father and his 5 and 6 year old daughters in the vehicle. Shots missed both girls, who were asleep. One bullet went through the driver's seat head rest, missing dad, who was leaning toward the passenger seat. pic.twitter.com/LXdWBiVOSU
— Trooper Chelsea Hodgson (@wspd8pio) July 24, 2018He soon opened fire on a Ford Expedition parked in front of him, police said. Inside were Michael Brooks, 28, of Port Angeles, and his two daughters, ages 5 and 7.
The girls were asleep, leaning toward either door of the vehicle and their father was bent over a map at the time, the state patrol release said. One of the shots went through the driver's seat head rest and exited through the front windshield, according to the release and photos posted online.
Brooks told the Peninsula Daily News he was taking his daughters to Seattle-Tacoma International Airport to fly home to their mother in Ohio when the gunfire erupted.
"The first thing that went through my head is I need to get my children out of there," he said.
At first his SUV wouldn't start, he told the newspaper, but he was eventually able to drive around a semi-truck in front of him and get to safety. He said the bullet also pierced one of his daughters' seats.
"I got pretty lucky they happened to be asleep," he said. "That bullet would have killed my daughter and it would have killed me. We are very, very lucky today."
The girls are too young to completely understand what happened, he added.
After firing on Brooks' vehicle, Mahadevan-Prasad then turned and fired at a Dodge Caravan behind him, grazing the elbow of the 30-year-old man inside, who was asleep. He was treated at the scene for the minor injury.
"The whole thing's crazy. If you add up what happened at the Hood Canal, there's so many unanswered questions," Leibman told the Seattle Times. "The way the homicide occurred, the violence involved in it and the fact that this appears to be a stranger homicide, it gives us the concern that maybe he's done this before."
garland.chad@stripes.com Twitter: @chadgarland