April Fools': Military trolls troops over allowing beards for airmen, pets in barracks
by
James Bolinger
April 1, 2019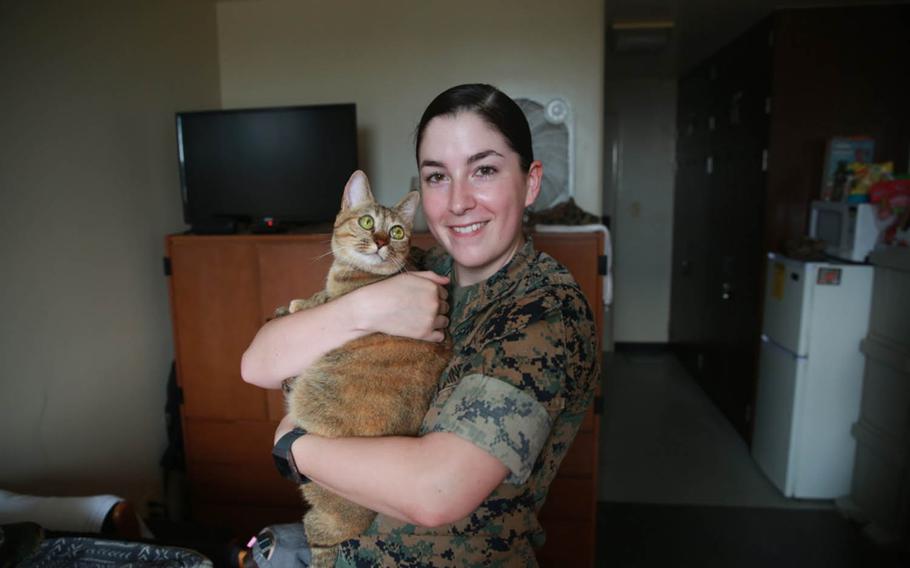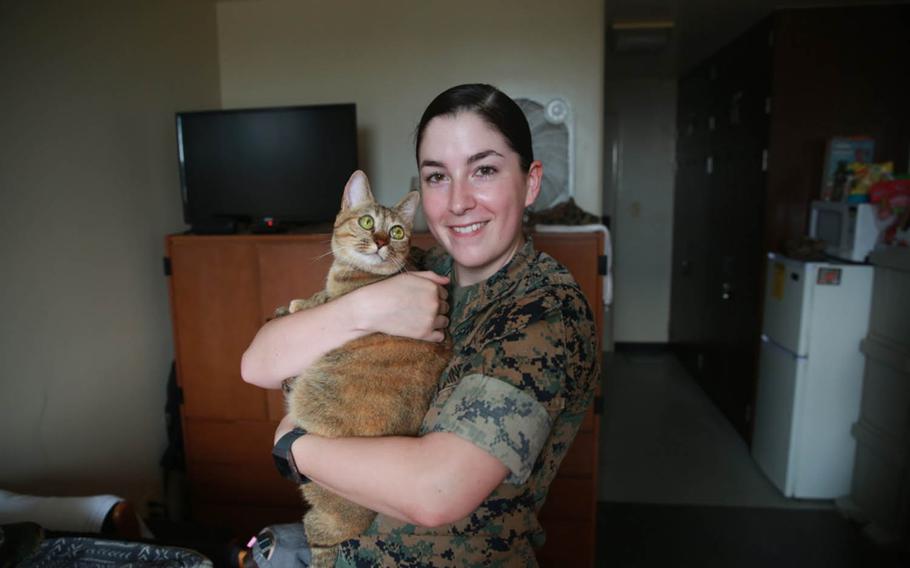 For a brief period of suspended disbelief Monday, the Air Force authorized beards for its airmen and the Marine Corps approved barracks pets for members of the III Marine Expeditionary Force.
But the joke was on the airmen who tossed their razors or Marines who beelined to the animal shelter. They'd been trolled on April Fools' Day.
The Facebook post about beards by Andersen Air Force Base, Guam, had attracted more than 1,400 shares and comments as of Monday afternoon. It was also shared by the popular Air Force amn/nco/snco Facebook account.
The post featured a bearded man wearing a camouflage uniform beneath a headline claiming the Air Force had authorized beards, a topic that airmen regularly ask the service to review.
The same day, the Defense Visual Information Service Distribution website, a source of official news from the military, released a statement from the III Marine Expeditionary Force in Okinawa, Japan.
"III MEF Allows Pets in Barracks" announced that a new Marine Corps order allows Marines living in the barracks to keep one pet if they submit a package to their chain of command and complete a class, Pet Care and Training 100.1.
A photograph accompanying the announcement showed a lance corporal holding a short-haired orange cat in her barracks room.
The story continued that all pets would be required to wear a reflective belt outside their residences to ensure their "safety and protection," be fitted with a microchip and obtain a photo ID to be carried by the owner.
The announcement listed acceptable pets: dogs, cats, fish smaller than 6 inches, hedgehogs and bearded dragons, as long as they "maintain grooming standards." Rodents and rabbits would not be permitted under any circumstance, according to the report.
The article concluded: "Happy April Fools' Day, III MEF!"
III MEF spokesman Lt. David Mancilla said there's a purpose behind such pranks.
"April Fools' Day allows III Marine Expeditionary Force the opportunity to build camaraderie and foster esprit de corps within our ranks, as well as highlight that the most lethal and ready military force in the Indo-Pacific region can have a sense of humor," he told Stars and Stripes in an email Monday.
Military-sanctioned April Fools' jokes have become a tradition on social media. Last year, U.S. Forces Japan tweeted a story about a cat named Muffins, pictured in a tactical camouflage harness like that of a military working dog.
The meme claimed that Muffins was one of 10 "Military Working Cats" that made it to the final phase of training in a prototype program and was on its way to a military installation to begin a service career.
Military April Fools' pranks have been documented back to at least 1915, when a French pilot dropped a bomb-shaped object onto a German encampment. The German forces scattered, but after the lack of an explosion discovered the object was a football with a note reading, "April Fool," according to the Museum of Hoaxes website.
bolinger.james@stripes.com Twitter: @bolingerj2004