Annual land force symposium in Hawaii shifts focus to competition with China
by
Wyatt Olson olson.wyatt@stripes.com
May 22, 2019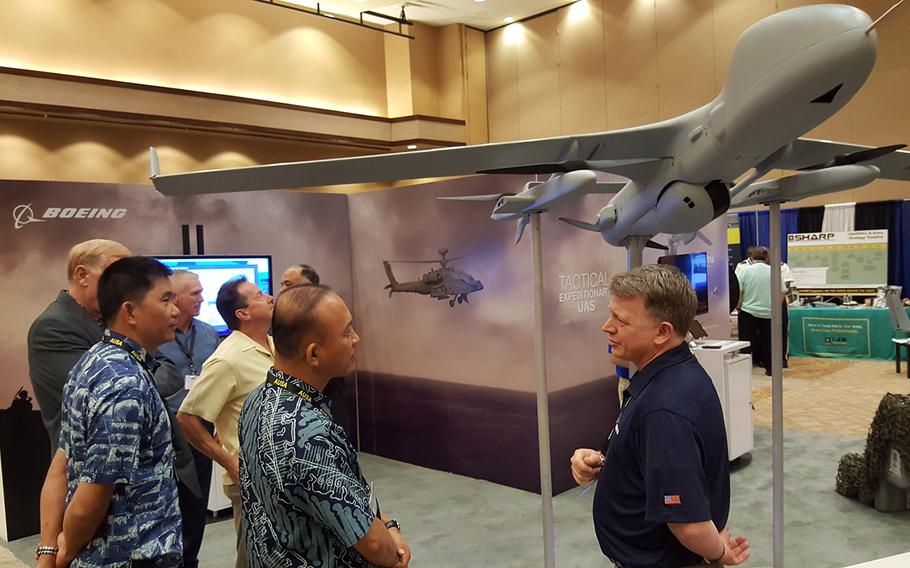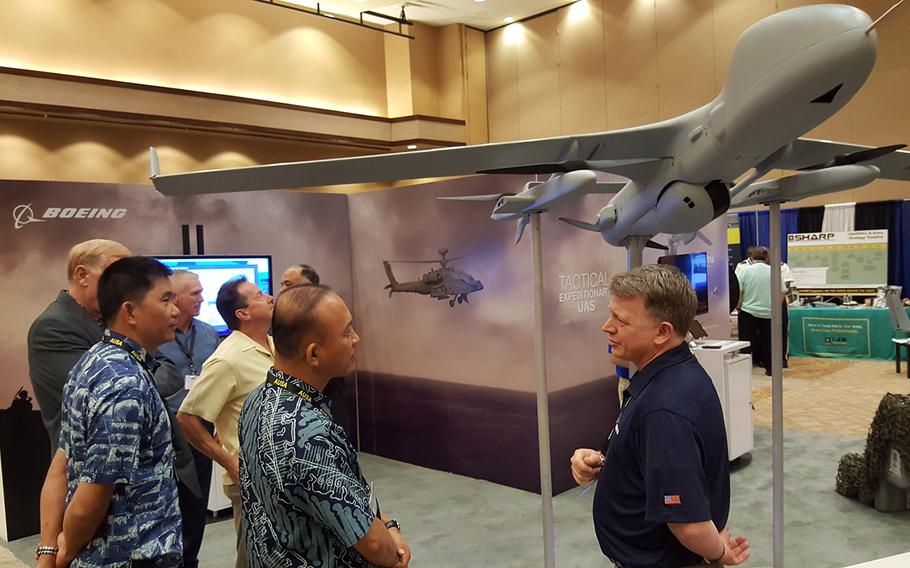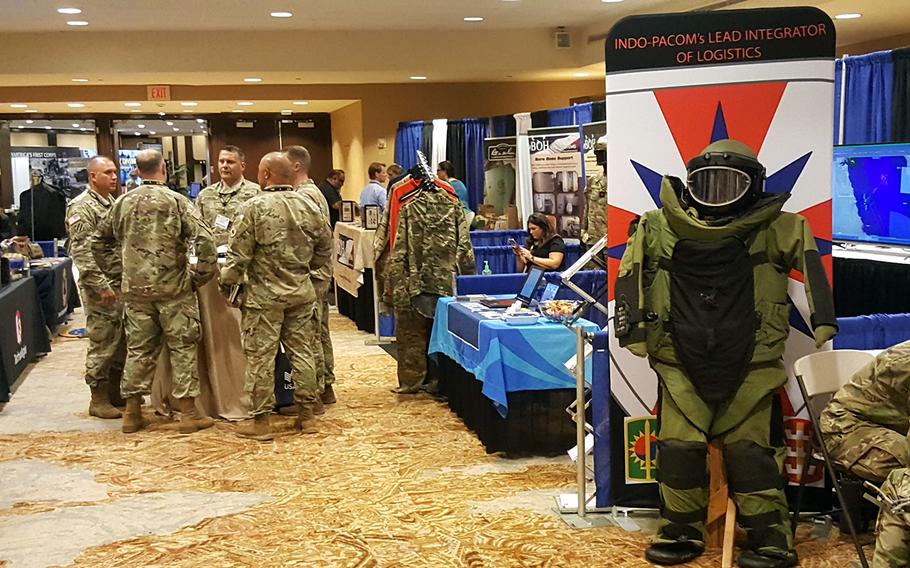 FORT SHAFTER, Hawaii — Democratic nations must consider giving their militaries greater authority in intervening in "gray zone" conflicts with adversaries such as China and Russia, a top Army official said Tuesday.
Competitors have noted the American military's ability to overwhelm adversaries in head-to-head military conflict, and so they keep the threshold of clashes in the gray zone, or "left of conflict," said Lt. Gen. Eric Wesley, deputy commander of concepts at the U.S. Army Futures Command, during a panel at the annual Land Forces Pacific Symposium in Honolulu.
"This is a challenging one for nations of Western democratic nature because we find it unattractive for military institutions to be actively involved 'left of conflict' without sufficient authorities," he said. "But because they have seen we're very good at conflicts, our peer adversaries have invested in ways that achieve their operational and strategic objectives in the competition space."
China's building of artificial islands is the most egregious example of how this plays out. The islands were built up and militarized over a number of years, with China providing little information about their intent.
Chinese ships and aircraft also frequently challenge U.S. movements through the South China Sea, sometimes with dangerous maneuvering.
Much of this year's three-day symposium, sponsored by the Association of the U.S. Army, focuses on the role of land forces in multidomain operations, the aim of which is integrating air, sea, land, cyber and space under seamless command of the service branch best suited for particular tasks. The symposium's emphasis reflects the Pentagon's shift to a strategy focusing on great-power competition rather than counterterrorism.
"The challenges in the Indo-Pacific region are likely to expand exponentially over time," Maj. Gen. Ronald Clark, commander of the 25th Infantry Division, told the audience. "It's important, actually critical, that every service from every region — our armies, air forces and marines — work together in a joint context across all domains to get after a free and open Indo-Pacific region."
He cited several nascent examples of such integration.
During last summer's Rim of the Pacific naval exercise, the Army fired missiles from the Hawaiian island of Kauai at a target ship at sea.
"The 25th Infantry Division integrated Air Force, Marine Corps and Navy personnel into our joint air-ground integration center on the Big Island last month as part of a division-level, combined-arms live fire," Clark said.
In December, the Army published "U.S. Army in Multi-Domain Operations 2028," a kind of blueprint for "how U.S. Army forces, as part of the Joint Force, will militarily compete, penetrate, disintegrate, and exploit our adversaries in the future," Army Chief of Staff Mark Milley wrote in the document's forward.
It laid out a suite of alternatives for responding to gray-zone challenges by competitors. The joint force "expands competitive space through active engagement to counter coercion, unconventional warfare, and information warfare directed against partners," the document explained. "These actions simultaneously deter escalation, defeat attempts by adversaries to 'win without fighting,' and set conditions for a rapid transition to armed conflict."
Wesley referred often to the document during a panel discussion on the strategic environment in the Pacific theater.
The U.S. and its allies must "train our military institutions to get into the competition space to ensure we enable our own strategic and operational objectives," Wesley said.
"The dirty little secret is that this is not a future concept," he said. "It's not as if to say the future arrives in 2028. These dynamics exist now."
olson.wyatt@stripes.com Twitter: @WyattWOlson