American who told parents he was camping pleads guilty after joining ISIS in Syria
by
Chad Garland
September 3, 2020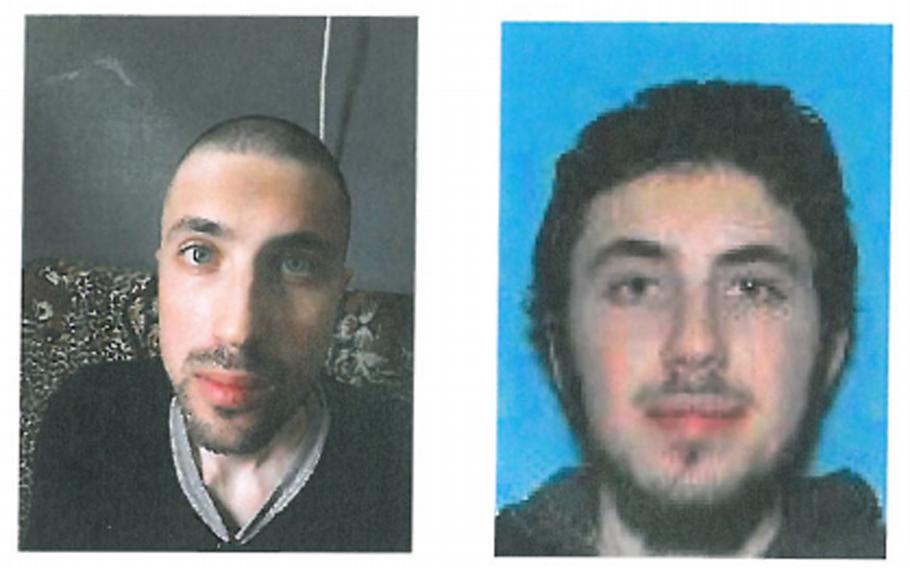 A 24-year-old U.S. citizen captured in Syria and returned to Texas last year pleaded guilty in federal court to supporting the Islamic State group, prosecutors said.
Omer Kuzu was living in a northern suburb of Dallas in October 2014 when he told his parents that he and his brother were going camping near Houston, court filings stated.
Instead, they boarded a plane to Turkey. They snuck into Syria and then Iraq, where they trained with ISIS fighters.
In a Dallas federal court on Wednesday, Kuzu pleaded guilty to conspiring to provide material support to terrorism after spending five years handling communications for ISIS militants battling the U.S.-led coalition, the U.S. Attorney for the Northern District of Texas said.
"The Department of Justice remains committed to holding accountable those who have left this country in order to join and support ISIS," John C. Demers, assistant attorney general for National Security, said in a statement.
The news comes after the U.S. on Monday vetoed a United Nations resolution calling for the prosecution, rehabilitation and reintegration of ISIS fighters because it didn't include the repatriation of foreign fighters from Syria and Iraq.
Washington has warned that leaving some 2,000 foreign fighters in temporary detention centers run by its Syrian partners, the Syrian Democratic Forces, risks the possibility of jailbreaks and the creation of breeding grounds for extremists. It has urged its allies in Europe and elsewhere to repatriate their citizens.
The SDF captured Kuzu in March 2019, alongside some 1,500 other suspected militants in the town of Baghuz — ISIS's last territorial stronghold. He was handed over to the FBI, questioned and eventually returned to Texas to face charges.
Kuzu and his brother were born in Dallas to Turkish parents, giving them dual citizenship, the FBI said. They traveled to Turkey in late 2014, two months after the U.S.-led coalition began bombing ISIS positions and aiding Iraqi and Syrian forces.
After they reached Turkey, an "ISIS taxi" smuggled them into Syria, then on to Iraq, Kuzu said in plea papers. In Mosul, Iraq's second-largest city and one of the main cities of ISIS's self-styled caliphate, the brothers and about 40 others underwent five days of physical and weapons training.
Kuzu was then sent to Raqqa, the group's Syrian capital, to work in the ISIS telecommunications directorate. Soon afterward, he pledged allegiance to ISIS leader Abu Bakr al-Baghdadi and the caliphate, he said in the plea papers.
"He was given a monthly stipend, a Chinese-made AK 47, and an ISIS bride," the statement said.
Court filings said he had a child with the woman and was given housing. He supported ISIS fighters in the field by setting up telecommunications gear such as antennas. He also worked in an ISIS technology center.
After his capture in April 2019, he confessed to his role in the conspiracy to aid ISIS, which also involved his brother and other relatives, the criminal complaint said.
A second brother, a cousin and the cousin's wife were all in Syria supporting ISIS, which he admitted he knew was a terrorist organization, he told the FBI, according to court filings.
Kuzu's sentencing is scheduled for Jan. 22. He faces up to 20 years in federal prison.
garland.chad@stripes.com Twitter: @chadgarland