American Legion's influence with the VA questioned at annual convention
by
Nikki Wentling
August 29, 2018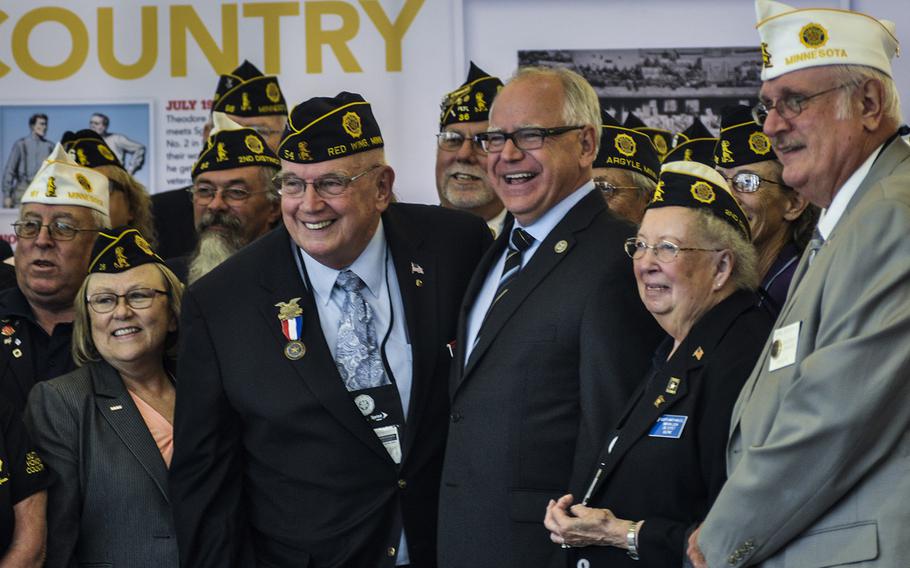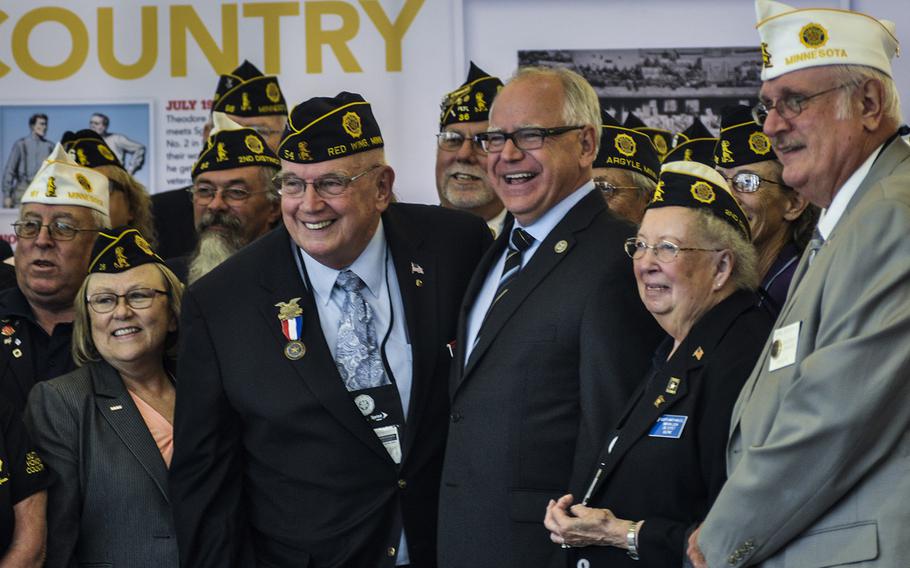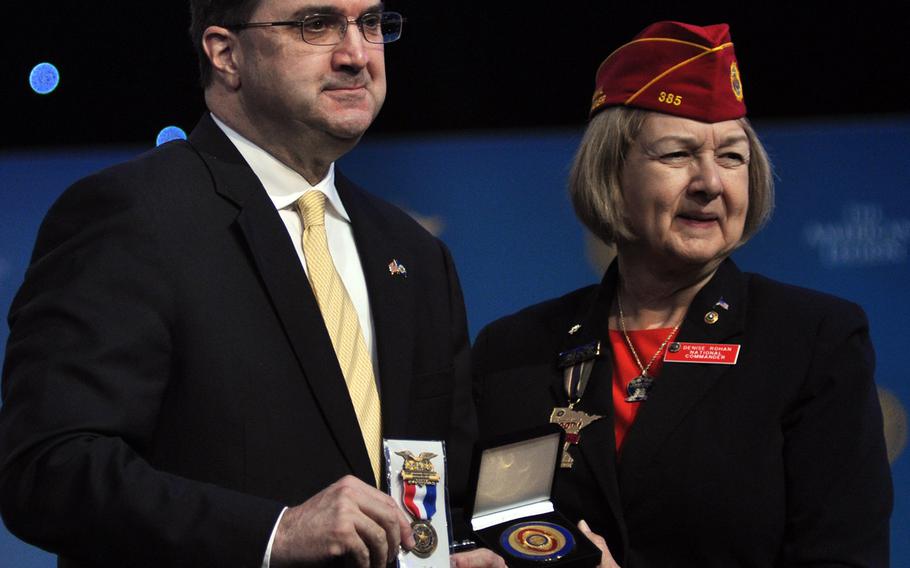 MINNEAPOLIS — For 100 years, the American Legion has been a voice for veterans in Washington, influencing government policy on veterans' health care, education and national security.
The group lobbied to create the U.S. Veterans Bureau in the 1920s, pushed Congress to adopt the GI Bill in 1944 and was the first to call for the resignation of former Department of Veterans Affairs Secretary Eric Shinseki following the VA wait-time scandal in 2014.
Its political influence was evident Monday, when criticism from the Legion and other veterans groups, in part, led President Donald Trump to order the White House flag lowered to half-staff in honor of Sen. John McCain, who died Saturday.
"When this organization says something, Washington listens," said David Rehbein, a past national commander of the organization.
But at its national convention this week doubts about its influence emerged, prompted by concerns about its membership numbers and who the Trump administration is listening to about veterans policies.
The Legion has dipped to about 2 million today from more than 3 million in the 1990s. Fewer members means less authority in Washington, said Denise Rohan, its current national commander.
"Our voice was heard much louder," she said. "It is being heard now, just not as loud as it used to be. I am hoping somehow, we can turn around whatever is going on."
At the same time, two Democrats on the House Committee on Veterans' Affairs warned Wednesday that Trump's administration could be taking cues on VA policies from entities other than traditional veterans service organizations.
Rep. Tim Walz, D-Minn., the ranking Democrat on the House committee, warned of the growing influence of Concerned Veterans for America, a conservative advocacy group in the Koch brothers' political network that has been afforded more access to the VA under Trump's administration.
"They should be concerned," Walz said of the Legion. "I think there's a disproportionate voice in CVA that needs to be balanced with the American Legion, [Disabled American Veterans] and [Veterans of Foreign Wars]."
There also have been reports of Trump looking elsewhere for advice on the VA. Earlier this month, ProPublica, a nonprofit news organization, reported three wealthy members of Trump's private club in Palm Beach, Fla., were dictating decisions about the agency.
The trio, dubbed the "Mar-a-Lago Crowd," comprises Marvel Entertainment Chairman Ike Perlmutter, lawyer Marc Sherman and Bruce Moskowitz, a Palm Beach doctor. None of them have served in the U.S. military or government.
The report triggered outcry from Democrats, some of whom requested investigations by congressional committees and government watchdogs.
"The Legion and other veterans service organizations are right to be concerned given the revelations of a shadow VA governance at Mar-a-Lago," said Rep. Mark Takano, D-Calif. "Only time will tell whether Secretary Wilkie is making decisions for the VA, and not some shadow group."
Wilkie has served as VA secretary for about one month. He addressed the crowd of thousands of veterans in Minneapolis on Wednesday, appearing to reassure the group about its role as an adviser on VA issues.
"I pledge to you that this is a bottom-up organization, that the Legion has the seat at the table, that you have an open door to that 10th floor of the Department of Veterans Affairs," Wilkie said. The secretary's office is located on the 10th floor of VA headquarters in downtown Washington.
Despite the recent controversy, Rohan, who will end her tenure as American Legion commander Thursday, is optimistic.
"Talking to Secretary Wilkie, I'm confident that he will be listening to us," she said. "As he gathers information from us, hopefully he'll pass it on to the administration. Those relationships continue to build, and as they continue to build, so will the understanding of the American Legion's place."
wentling.nikki@stripes.com Twitter: @nikkiwentling