Alaska-based Raptors show off combat power during Polar Force drills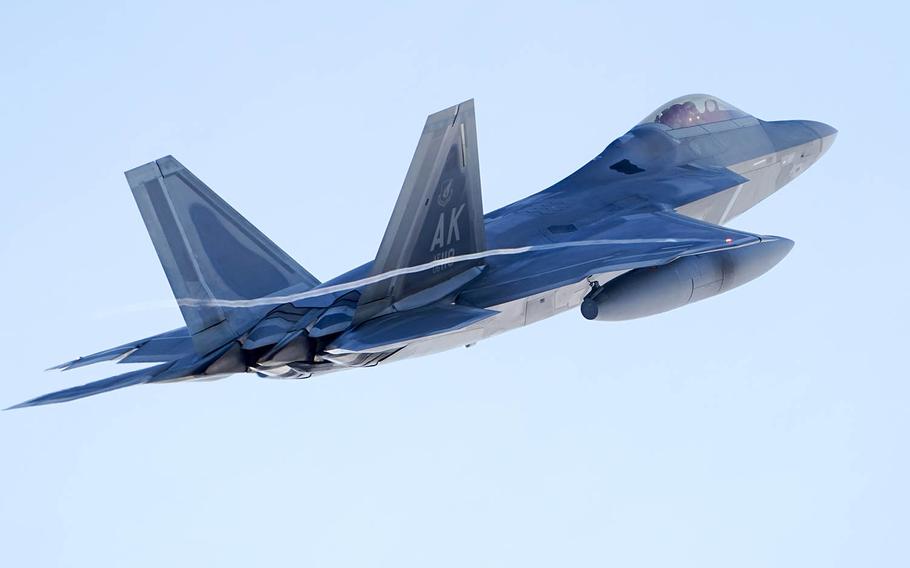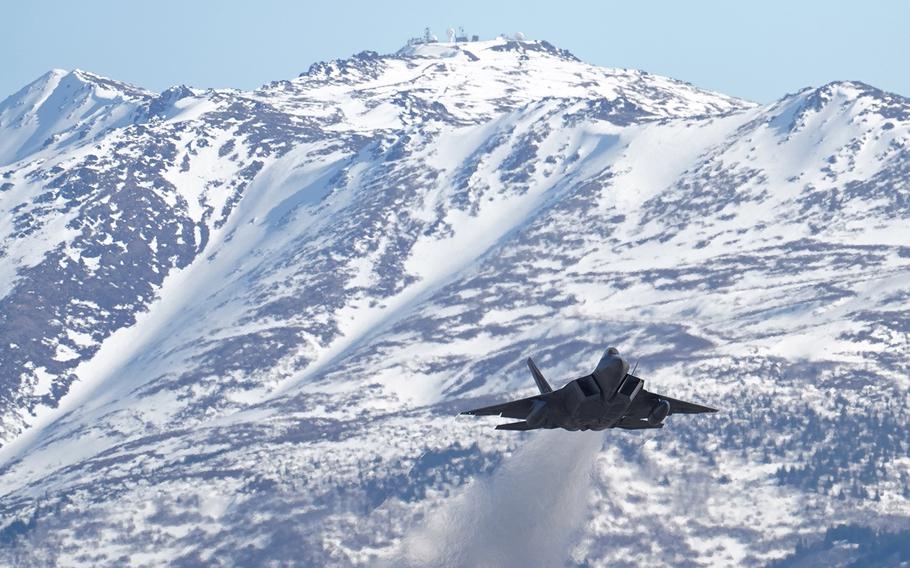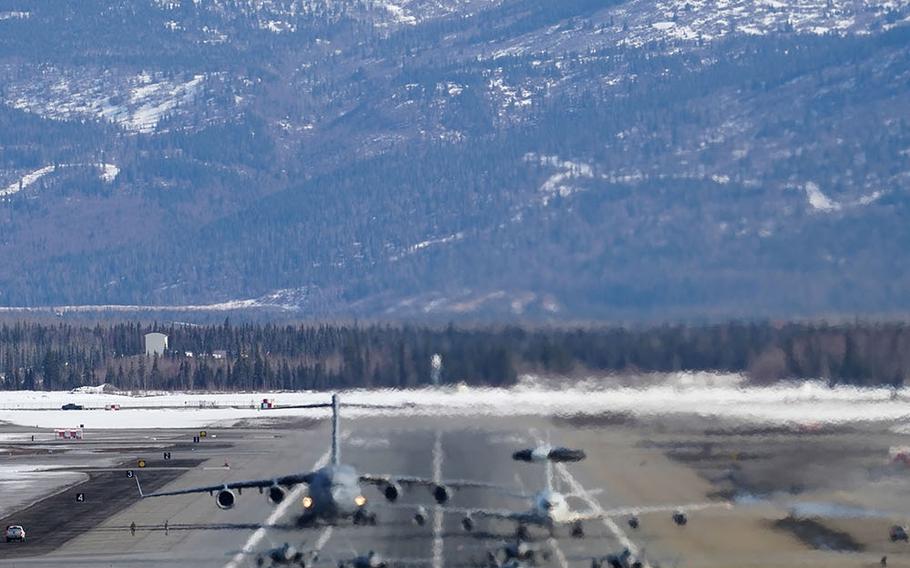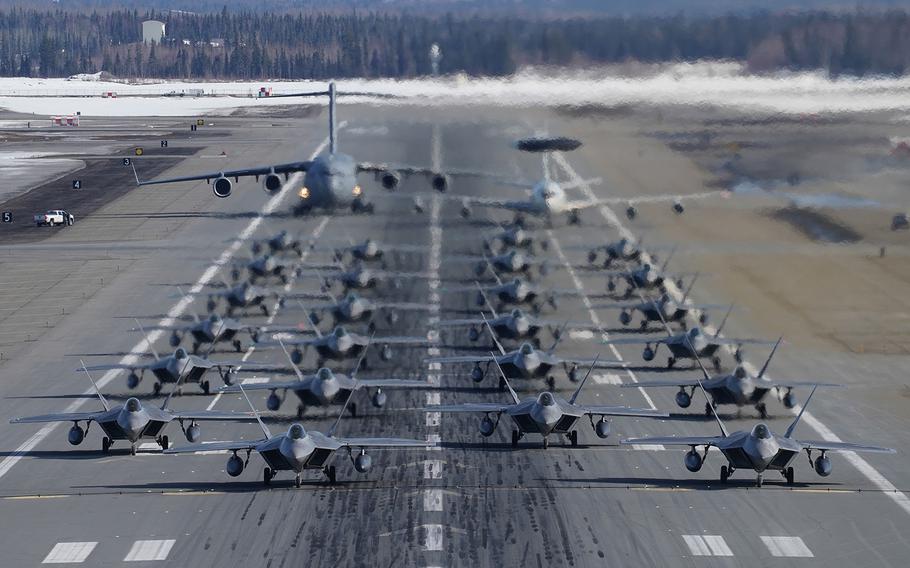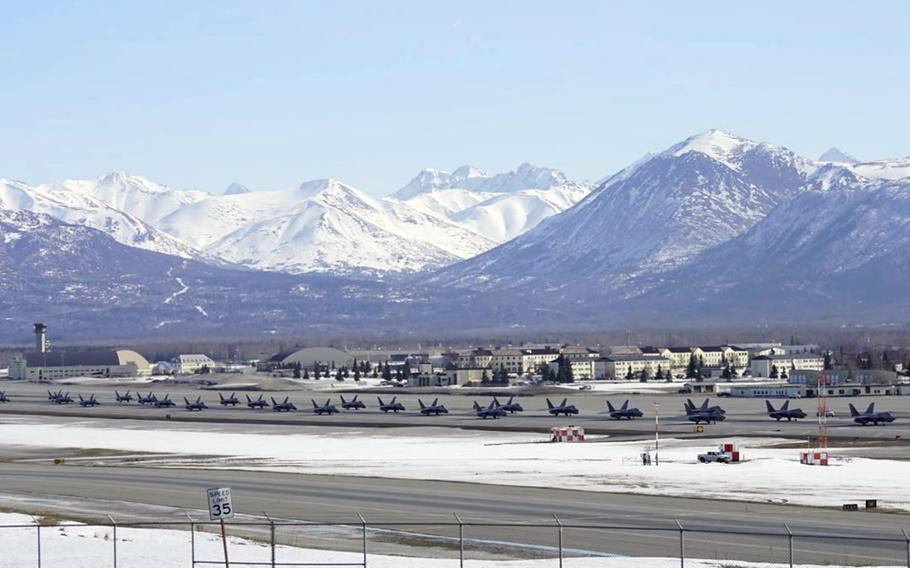 Twenty-four F-22 Raptor stealth fighters, a C-17 Globemaster III transport and an E-3 Sentry early warning aircraft "elephant walked" the flight line Tuesday at Joint Base Elmendorf-Richardson, Alaska, in a display of combat power.
The maneuver calls for aircraft to taxi en masse for a fast group take-off.
Photographs of the close-formation taxi were posted on Facebook by Air Force officials who said the display was part of Polar Force, a two-week exercise giving squadrons a chance to demonstrate their ability to forward deploy and deliver overwhelming combat airpower.
The F-22s are part of the 3rd Wing and 477th Fighter Group, both affiliated with Joint Base Elmendorf-Richardson.
—