Airmen, soldiers and sailors compete in Texas to be the top Alpha Warrior
by
Rose L. Thayer
September 12, 2019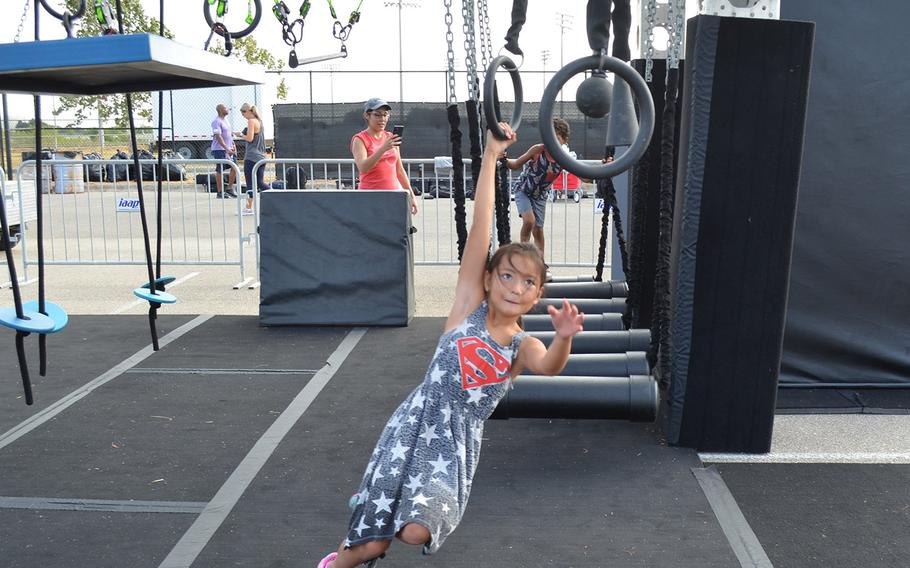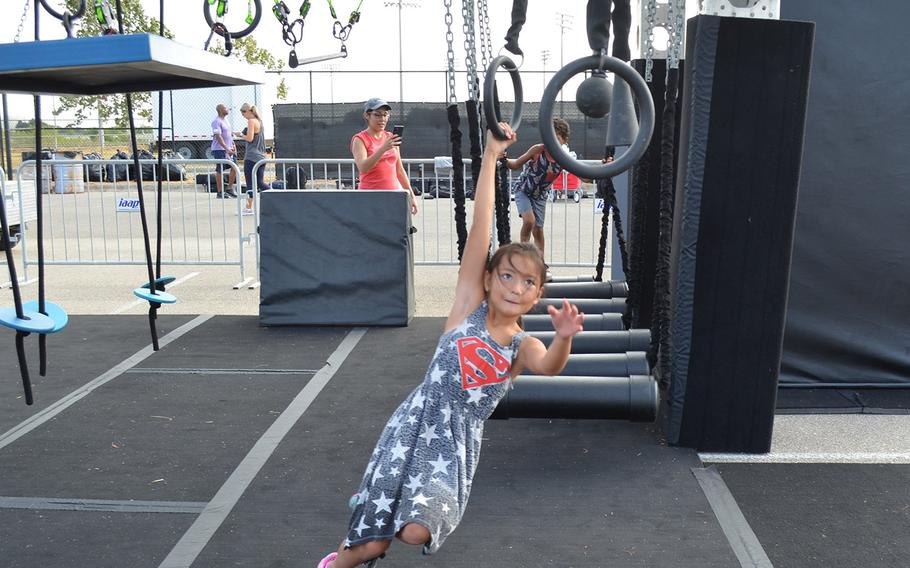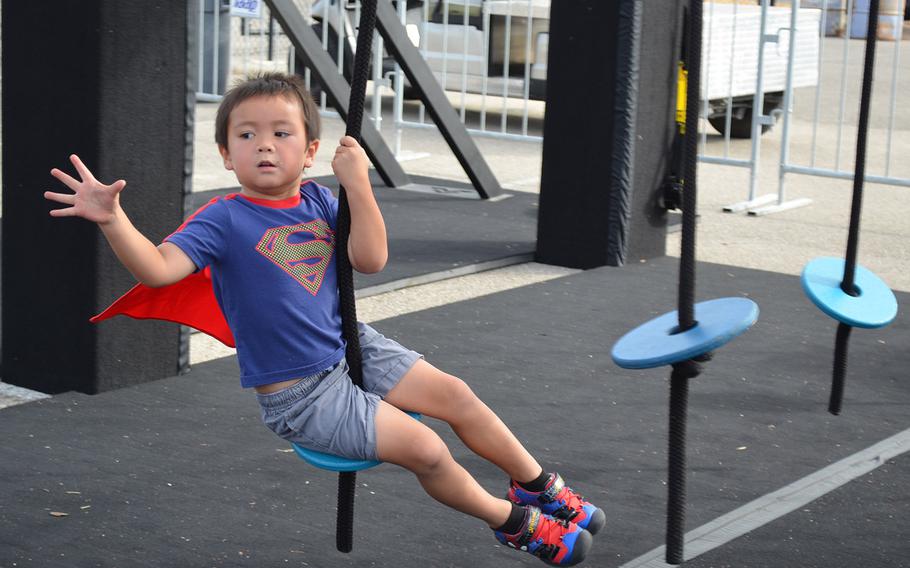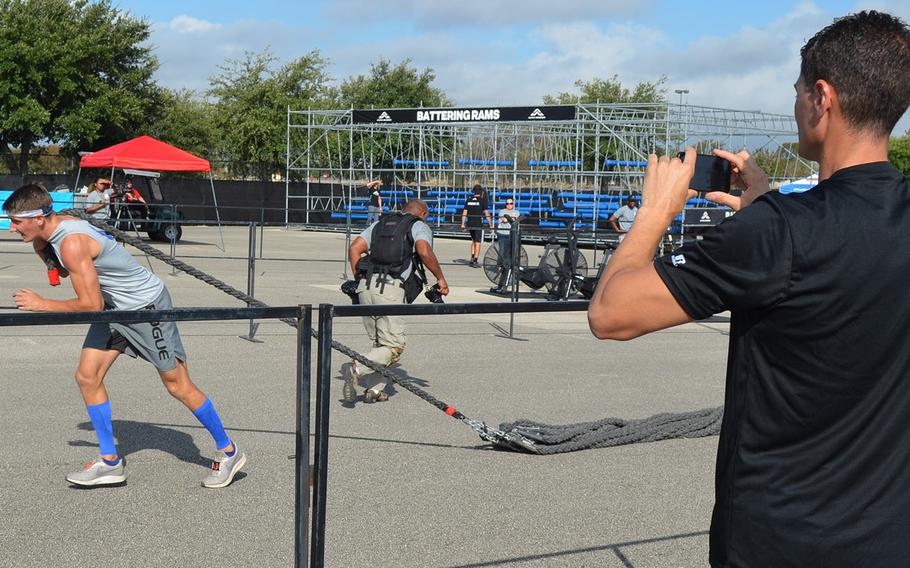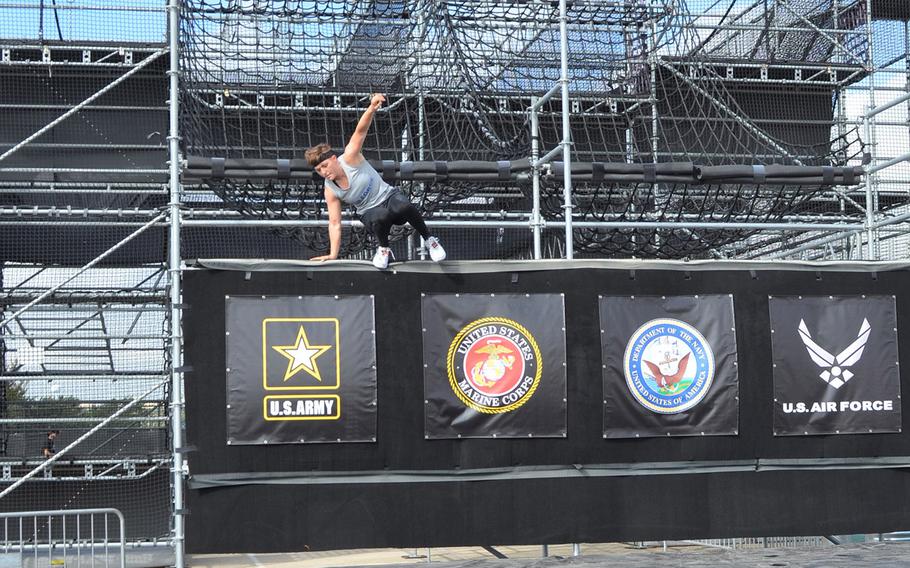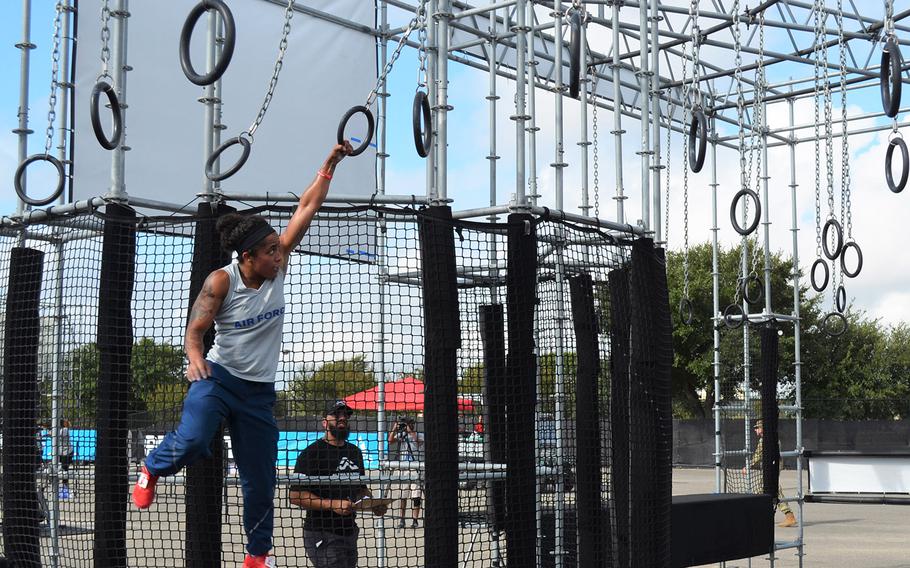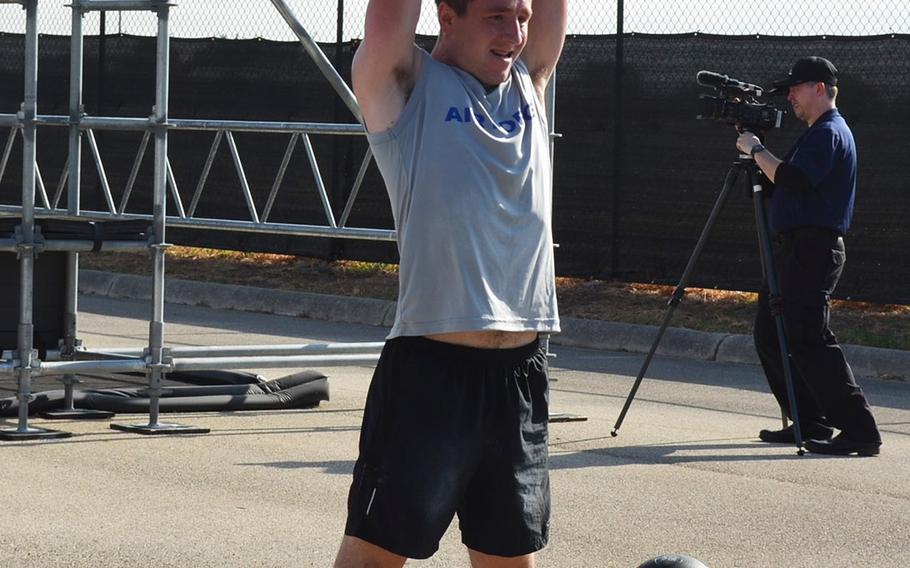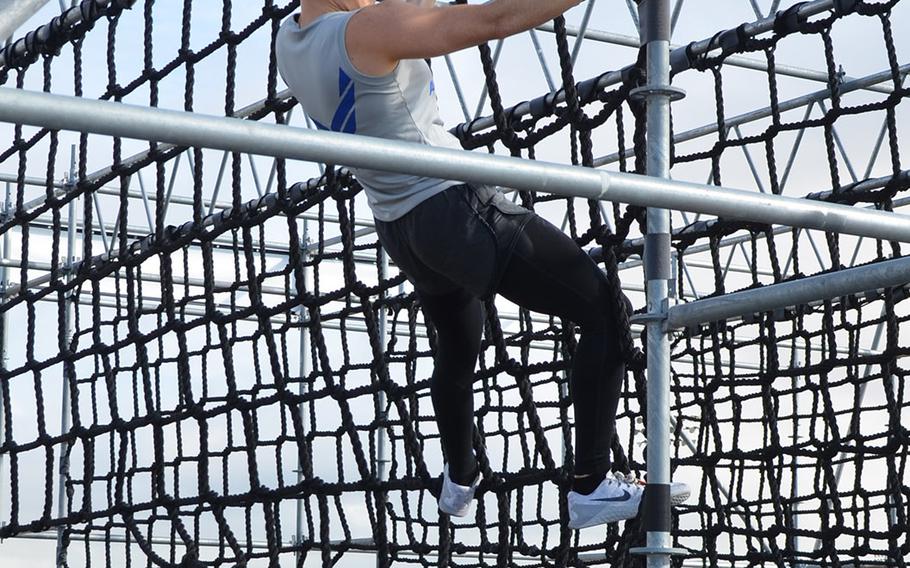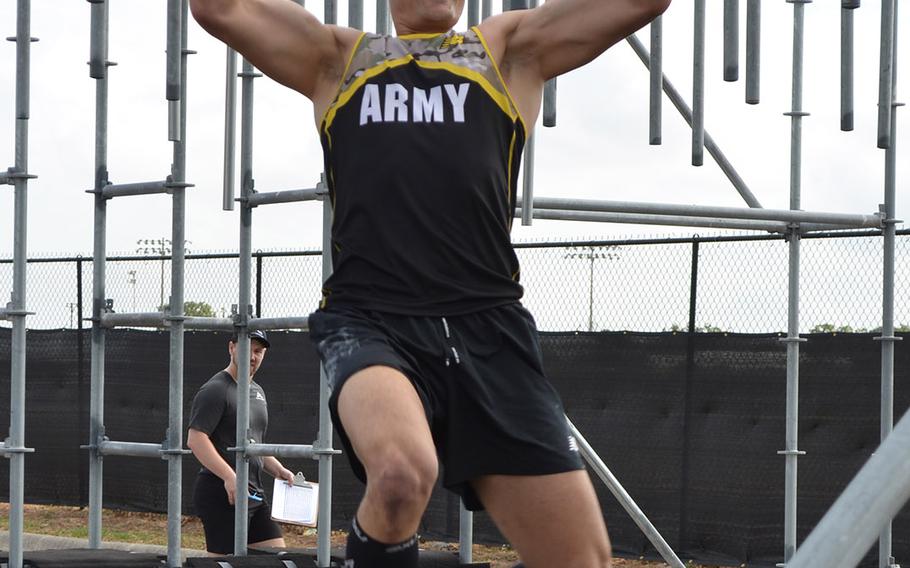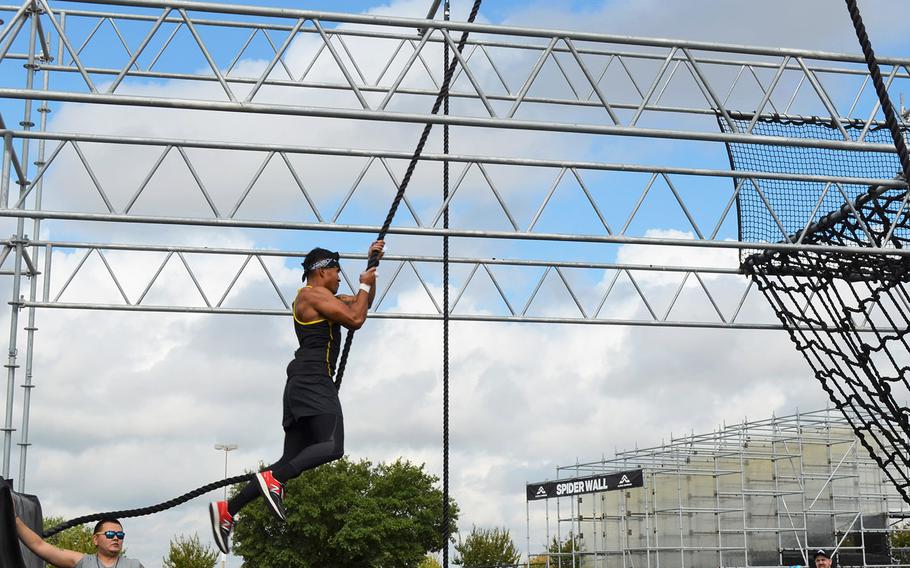 SAN ANTONIO – More than 20 Air Force, Army and Navy servicemembers competed Thursday at the Alpha Warrior Proving Ground outside San Antonio to earn the fastest time within their branch on an intense 32-obstacle course.
With temperatures reached the upper 90s, as participants swung from rings and ropes, climbed walls and raced against the clock to finish within 26 minutes. Between each apparatus were additional challenges that required dragging or pulling heavy weights or completing specific exercises.
Hosted by the Air Force Installation and Mission Support Center, this is the third year for the Alpha Warrior championship and the second to include other branches of the military. The top three men and top three women from each branch will advance to compete Saturday against each other in an interservice battle.
Air Force Capt. Noah Palicia had the fastest time of the day on the obstacle course, completing the race in 18 minutes, 39 seconds.
thayer.rose@stripes.com Twitter: @Rose_Lori