Airman indicted on charges of distributing cocaine and meth in Nevada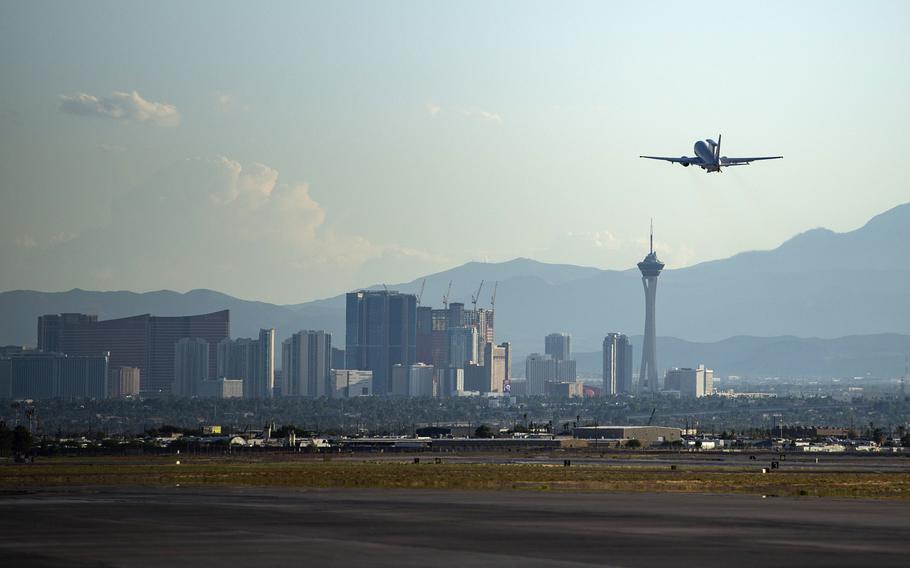 An active duty Air Force master sergeant out of Nevada's Nellis Air Force Base was arrested this week on federal firearms and drug trafficking charges, including selling a shotgun to a person living in the U.S. illegally, officials said.
Michael Reimers, 39, a master sergeant with the 99th Communications Squadron, was arrested at Nellis on Wednesday, Nick Janeway, a spokesman for the base, told the Las Vegas Review-Journal newspaper.
The arrest follows a federal grand jury indictment on Tuesday alleging that Reimers, of Las Vegas, sold an unspecified amount of cocaine and more than 50 grams of methamphetamine between July and September. He also sold, without a license, an AK-47 rifle, a .25 caliber handgun and a 12-gauge shotgun, it alleged.
"The shotgun was sold to an illegal alien," the office of U.S. Attorney for the District of Nevada Nicholas A. Trutanich said in a statement Thursday.
Reimers was charged with two counts of distribution of a controlled substance, one count of engaging in the business of dealing firearms without a license, and one count of selling a firearm to a prohibited person, the statement said.
"An indictment is merely an allegation, and the defendant is presumed innocent unless and until proven guilty beyond a reasonable doubt in a court of law," it said.
Reimers went on active duty in April 2000, Janeway told the Review-Journal. He was promoted to master sergeant in July 2011 and was assigned to Nellis in 2016, the newspaper reported.
Law enforcement officials from the base, the Drug Enforcement Agency, the Las Vegas Metropolitan and Henderson County police departments worked together on the arrest, Janeway told the newspaper.
The prosecutor assigned to the case is Assistant U.S. Attorney Shaheen Torgley, Trutanich's office said.