Air Force general to retire after probe finds misconduct
By
Brian Ferguson Erik Slavin
September 27, 2018
---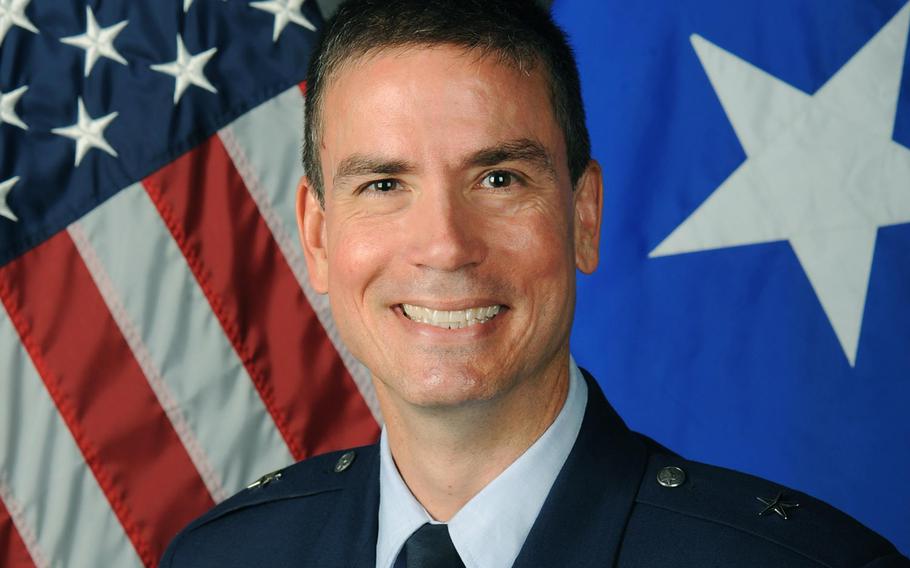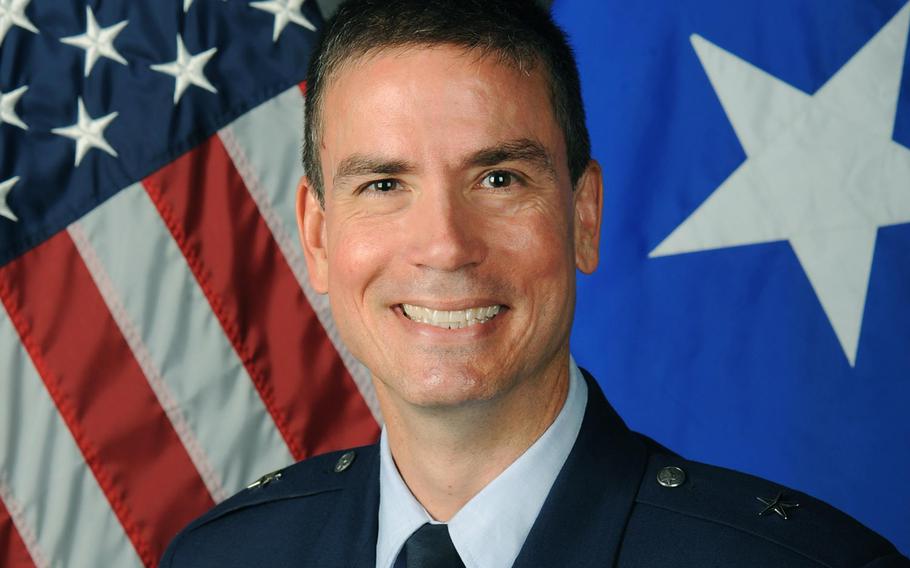 An Air Force general and grandson of the man whose plane dropped the atomic bomb on Hiroshima is retiring after an Inspector General investigation substantiated multiple allegations of misconduct.
Brig. Gen. Paul W. Tibbets IV will retire on Dec. 1, after not being allowed to pin on his second star and receiving a letter of admonishment, an Air Force spokeswoman said in response to a Stars and Stripes query Thursday.
Tibbets currently serves as deputy commander for Air Force Global Strike Command and deputy commander of Air Forces Strategic-Air, U.S. Strategic Command, at Barksdale Air Force Base, La.
The investigators found that during Tibbets' command of the 509th Bomb Wing at Whiteman Air Force Base, Mo., in 2017, he made inappropriate comments regarding women on two occasions; failed to properly report information about suicide attempts through his chain of command four times; used a government vehicle improperly and failed to report the value of autographed photographs that celebrities gave him, Air Force spokeswoman Erika Yepsen said.
The investigation came to light after multiple posts on the Facebook Air Force amn/nco/snco website accused Tibbets of misdeeds early Thursday.
Some posts alleged Tibbets pressured them into violating regulations even over the objection of higher headquarters.
Other allegations on the website included making base personnel paint the top of his command car white and skirting Air Force policies to help friends.
"Wherever he went on base, people felt nervous in his presence and his holier-than-thou personality," according to the post.
The inspector general investigation began in May 2017; it was not immediately clear when the investigation ended. After the allegations were substantiated, then-commander of Air Force Global Strike Command Gen. Robin Rand issued Tibbets a letter of admonishment and withheld his promotion to major general.
Tibbets will begin terminal leave Oct. 19 before his retirement, Yepsen said in a statement.
Tibbets' grandfather was Brig. Gen. Paul W. Tibbets, Jr., who dropped an atomic bomb on Hiroshima in 1945 as the pilot of the Enola Gay.
slavin.erik@stripes.com Twitter: @eslavin_stripes
---
---
---
---