Air Force captain found dead after fleeing court-martial at Nellis
by
Jennifer H. Svan
January 21, 2020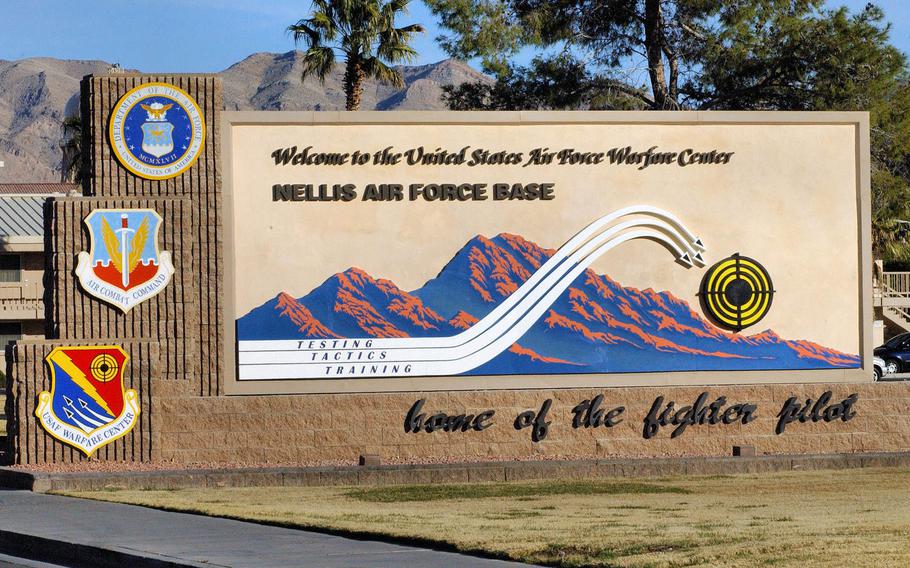 An Air Force officer was found dead in a California forest Sunday of an apparent suicide, two days after fleeing a court-martial at Nellis Air Force Base in Las Vegas.
Capt. Kevin Larson, 34, left court Friday prior to being sentenced, a statement from the Mendocino County Sheriff's Office in California said. Mendocino County deputies helped the Air Force search for Larson after an arrest warrant was issued.
The Air Force captain eluded capture after an attempted traffic stop in California on Saturday, the statement said.
Air Force special agents located Larson's Jeep Wrangler on a secluded fire road Sunday morning but didn't approach the vehicle after learning that Larson had expressed suicidal thoughts to a friend, the sheriff's statement said. A single shot was heard as a drone surveyed the area where the vehicle was parked, it said.
Larson's body was found about 30 yards from the Jeep, the sheriff's statement said.
The Air Force at Nellis could not be reached Tuesday morning for comment.
Larson's trial began Jan. 13, the Air Force docket said. The sheriff's office did not provide the results of his court-martial, but the Air Force docket said Larson faced a number of charges, including possession, wrongful use and distribution of drugs; assault; fraternization; and conduct unbecoming an officer.
Larson was a drone pilot at Creech Air Force Base, Nev., qualified to fly both the MQ-9 Reaper and the MQ-1 Predator, according to a LinkedIn profile.
svan.jennifer@stripes.com Twitter: @stripesktown