Air Force approves indefinite enlistments at 12-year service mark for airmen
---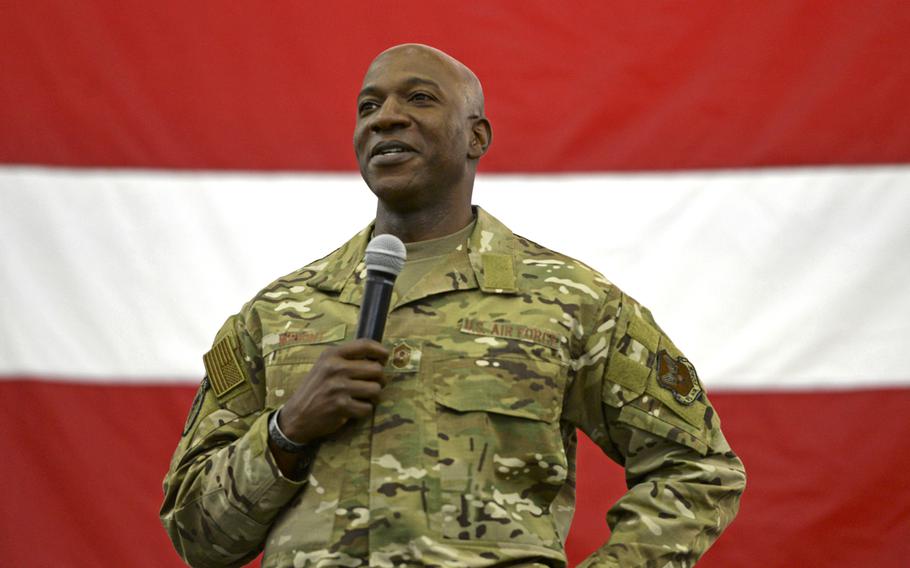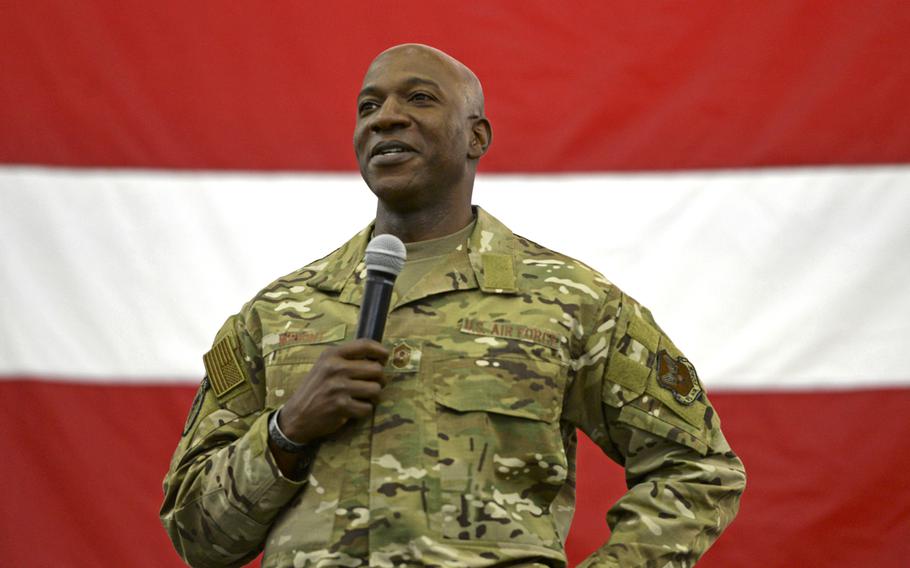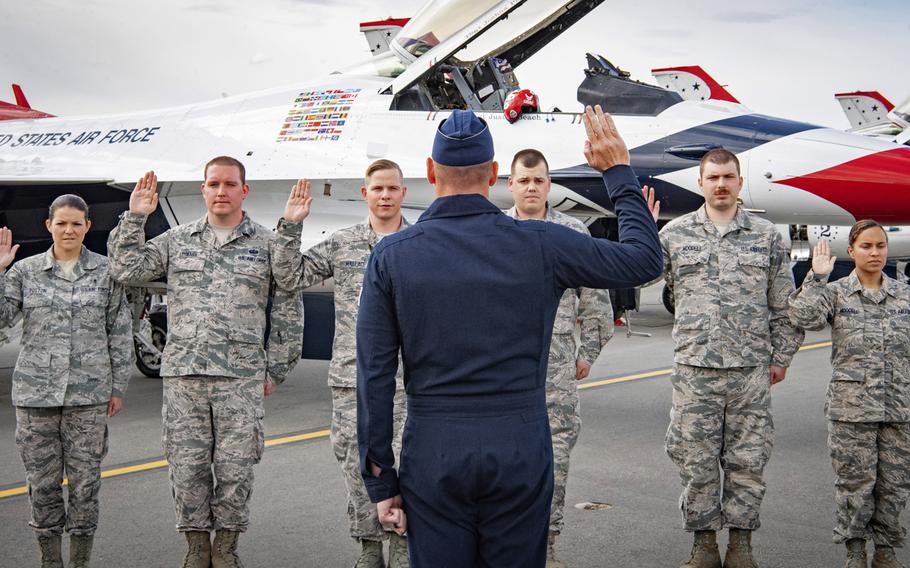 The Air Force has approved indefinite enlistments for active duty airmen with at least 12 years of service, the service's top enlisted leader said after an internal memo became public.
"Keep an eye out for the official announcement — and know that we are working for our airmen," Chief Master Sgt. of the Air Force Kaleth O. Wright said on his Facebook page Sunday.
Beginning Nov. 18, all airmen with at least 12 years of service at their date of discharge can reenlist for an unspecified period, extending their enlistment term to the year they must be promoted or face separation, also known as the high year tenure mark.
This eliminated the need to reenlist every 4-6 years, according to a memo that first appeared on the Air Force amn/nco/snco Facebook page Oct. 23.
Airmen can apply to retire once they become eligible or separate before then if they don't have a service commitment. Promoted airmen will have their service extended to the new rank's high year of tenure.
"We looked at this from all angles and see it as the right move for our team," Wright said in an email to Stars and Stripes on Monday. "This change doesn't mean the end of bonuses or ceremonies that honor an Airman's commitment. It's what our officer corps has done for years and it just makes sense."
Those who accept retention bonuses must also accept additional service commitments, the memo said.
Wright has long advocated indefinite enlistments.
"I've been in the Air Force 28 years, almost 29," he said in 2017 at a conference in Orlando, Fla. "And every four years, I've got to go through the 'Yeah, I'm still here.'"
ferguson.brian@stripes.com Twitter: @BrianFerg57
---
---
---
---