Air Force allows pregnant service members to take professional education courses without waiver
by
Brian Ferguson
July 30, 2020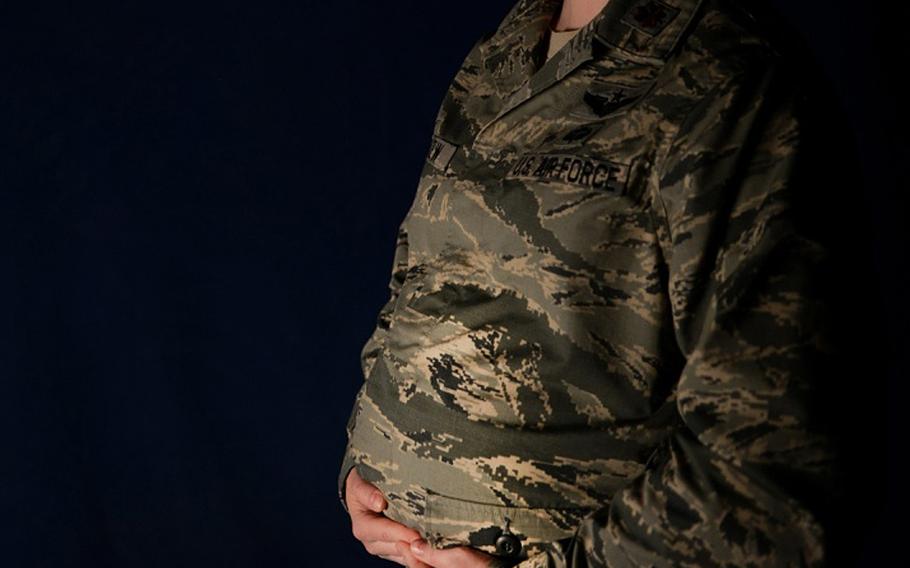 Pregnant and postpartum service members can now attend professional military education courses without an exception to policy or a current passing fitness assessment, the Air Force said Wednesday.
The previous policy prevented pregnant women and those within their one-year postpartum deferment period from attending the courses, creating an obstacle to reaching their career milestones, a service statement said.
"Empowering women to make a decision about the right time to attend PME, especially during or after pregnancy, is the right thing to do," said Gwendolyn DeFilippi, assistant deputy director of Air Force manpower, personnel and services.
The policy change was introduced through the Women's Initiative Team, which was created to address barriers for women in the Air Force.
The Air Force requires PME for both officers and enlisted personnel throughout their careers. Courses such as the noncommissioned officer academy and squadron officer school can play a major role in career advancement.
For example, airman leadership school is normally mandatory before an airman is promoted to staff sergeant.
"We found some people wanted to attend PME during pregnancy, but were facing obstacles to attend," said Maj. Alea Nadeem, Women's Initiative Team chief. "The WIT advocated for pregnant women to work directly with their primary care manager or obstetrician to empower them to make a well-informed decision."
This is the second major policy change for pregnant airmen in less than a year. In September, the force began allowing certain pregnant air crew and missileers to perform their assigned duties without a medical waiver.
For pregnant or postpartum airmen who elect to attend PME, "There is no expectation to perform a physical event or activity with which they are uncomfortable," the statement said.
ferguson.brian@stripes.com Twitter: @BrianFerg57