Air Force alerts airmen to mystery pay raise problem
by
Brian Ferguson
August 5, 2019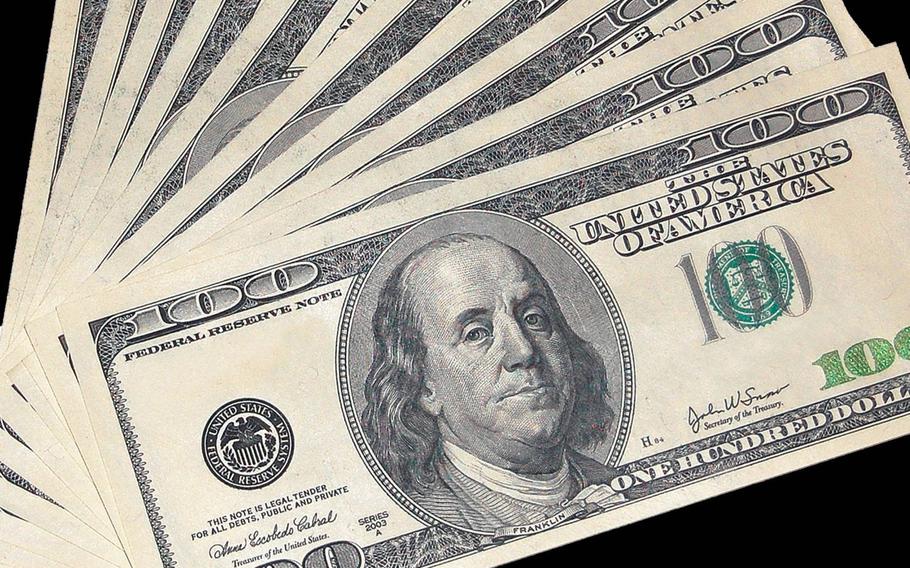 Airmen expecting July pay raises may not see them until mid-August, according to an alert from Air Force personnel.
The alert, posted on the front page of myPers.af.mil, a secure personnel site, states that an unspecified issue at the Defense Information Systems Agency caused a delay in updates being sent to the Defense Finance and Accounting Services.
"Updates have not flowed to DFAS since 19 July," the AFPC alert stated. "All transactions through 26 July have been processed at DFAS. Transactions from 29-30 July will be processed on 31 July."
As a result, some military personnel may not see an expected pay update or increase on their end of July leave and earning statement, the alert said.
An AFPC spokesman said he was unable to provide an immediate comment.
A DFAS customer service representative said he was not aware of any issues affecting pay and had not received any alerts in his email.
The Navy is not experiencing any pay issues, a Navy spokesman said. The Army and Marines also have not reported any similar issues.
The Air Force said all data processing should have been updated by the end of July, according to the statement, and has asked airmen not to submit formal queries until after August 15.
Stars and Stripes reporter Joshua Karsten contributed to this report.