AFN limits service to news and sports during government shutdown
---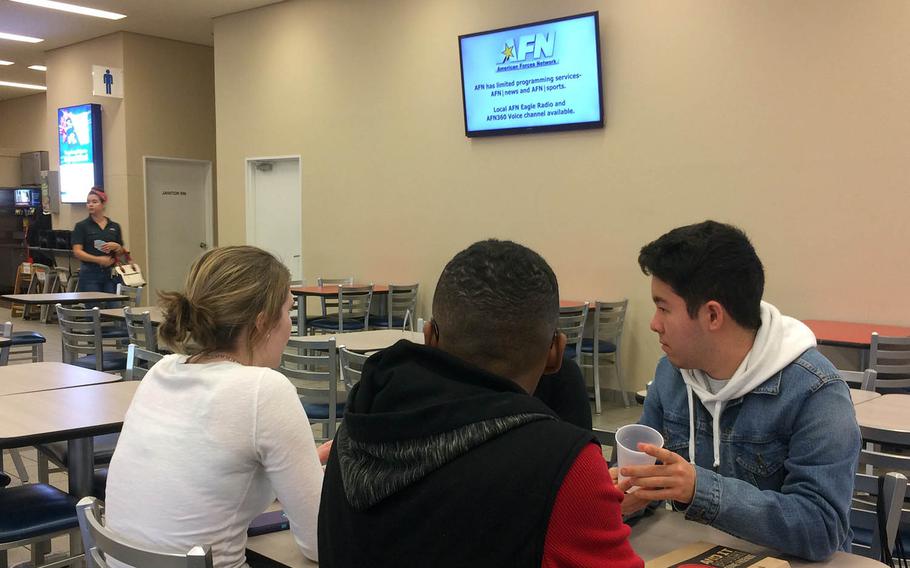 American Forces Network continued to screen news and sports during a government shutdown that has forced it to stop broadcasting most of its channels.
Lawmakers stumbled into a midnight shutdown Thursday after Sen. Rand Paul, R-Ky., blocked a speedy vote on a massive, bipartisan, budget-busting spending deal, protesting the impact that it will have on the deficit.
It didn't take long for the shutdown to impact people on overseas military bases.
AFN, which provides entertainment and command information to U.S. servicemembers worldwide through its television and radio broadcasts, was offering limited services in Japan by Friday afternoon local time.
At Yokota Air Base, home of U.S. Forces Japan and the 5th Air Force in western Tokyo, televisions turned to most AFN channels were playing classical music and displaying a message about the limited services.
The same thing happened during last month's three-day shutdown. On that occasion, viewers vented their fury at the prospect of missing NFL playoff games and AFN quickly reactivated its news and sports channels.
This time the network has kept those channels on air.
"Because of the operational necessity for providing news and information, we are planning to keep AFN News running," AFN director David Honchul said in an email to Stars and Stripes. "And, since the personnel needed to run one channel can also handle a second one, we will keep AFN Sports running as well."
That means servicemembers overseas and their families won't miss out on AFN broadcasts from the Winter Olympics in Pyeongchang, South Korea, which kick off Friday evening and run through Feb. 25.
Military personnel can also watch the games online by going to NBC's Winter Olympics website and logging in with their AAFES account details, according to the Army and Air Force Exchange Service.
AFN will continue to broadcast its AFN Eagle and AFN The Voice radio stations during the shutdown, Honchul said.
The shutdown could also impact some civilian government employees at overseas bases.
Last month, some were furloughed, although officials did not provide details about how many people were sent home or duties they perform.
USFJ did not immediately respond to emailed questions about the latest shutdown.
This story will be updated.
robson.seth@stripes.com Twitter: @SethRobson1
---
---
---
---