AAFES lifts restriction barring Reserve, National Guard members from buying uniforms online
By
Seth Robson and James Bolinger
October 24, 2019
---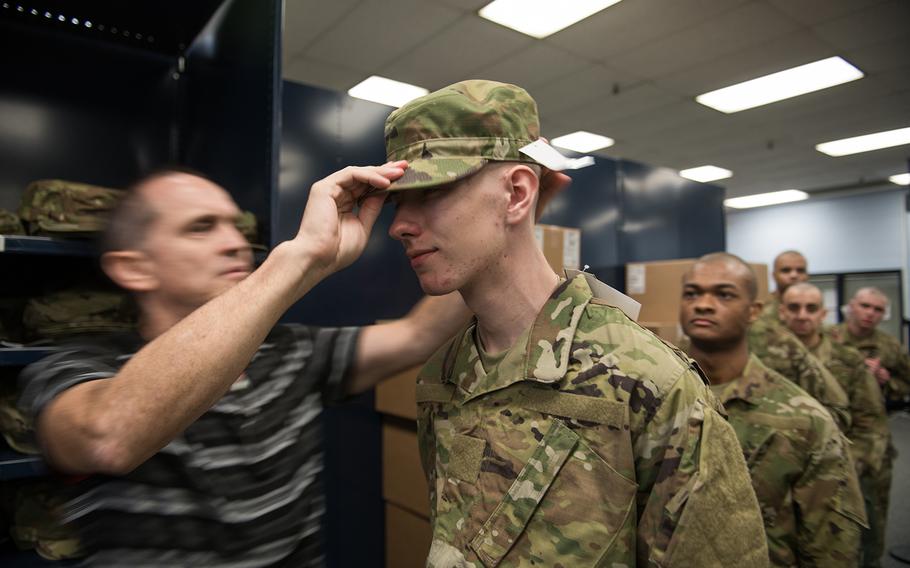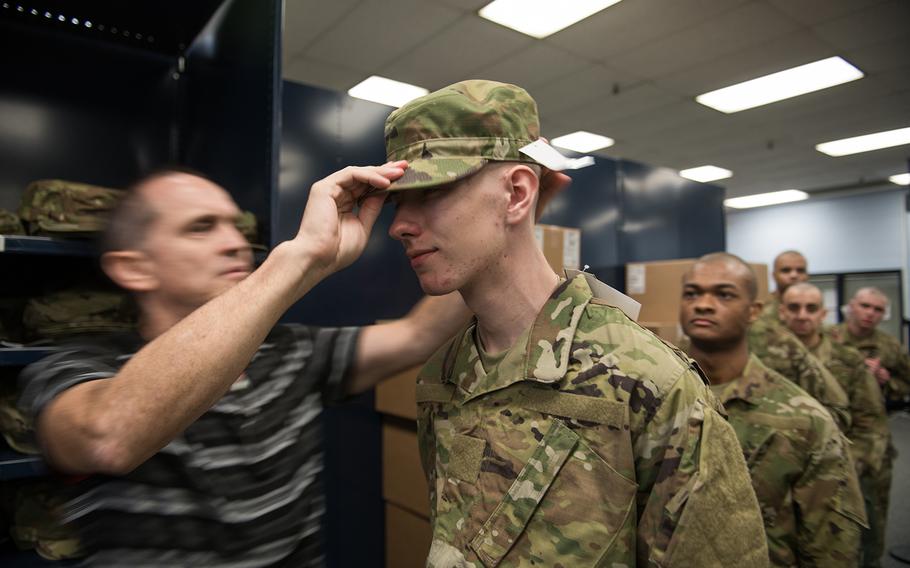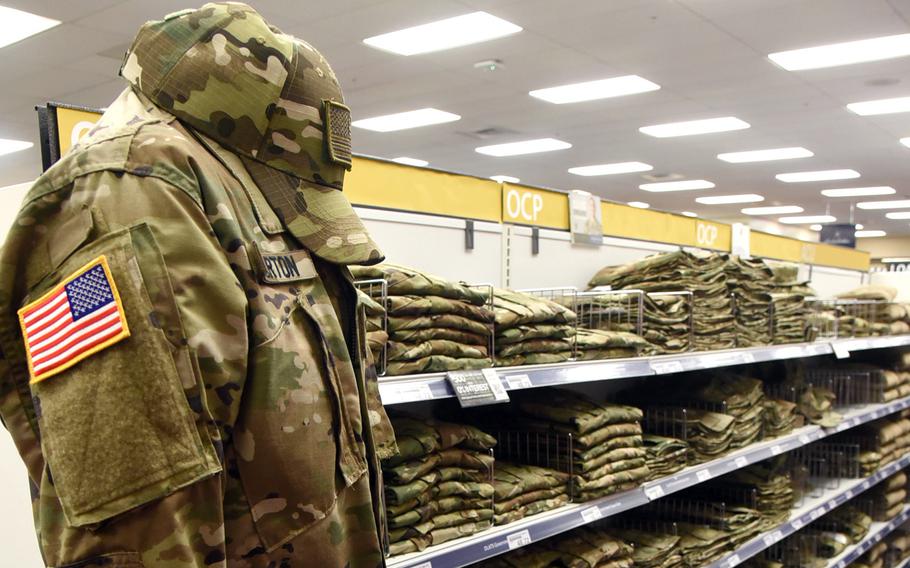 Soldiers and airmen in the Reserve and National Guard are now authorized to buy uniforms online regardless of their active status or rank, the Army & Air Force Exchange Service announced this month.
To ensure compliance with purchase restrictions, customers with temporary authorization to buy uniforms and other items had been directed to the nearest brick-and-mortar military clothing store, AAFES spokesman Chris Ward said in an email Friday.
However, after review and discussions with the Army and Air Force, AAFES has lifted online purchase restrictions for all Guard and Reserve members, he said.
Soldiers can already buy the new Operational Camouflage Pattern online but airmen won't be able to do so until December, Ward said.
Exchange-operated military clothing stores — the only source for government-certified, authentic uniforms — are owned by the various service branches and subject to separate wear and purchase restrictions, he added.
"Each branch of service provides funding to establish and operate MCS facilities to service their active duty personnel," he said.
However, Ward said, Guard and Reserve personnel may shop at those facilities while they are on active-duty status.
Enlisted reservists are scheduled to be issued two sets of OCPs starting around December or January and four sets by the mandatory wear date in April 2021, Senior Master Sgt. Stephen Schester, an Air Force Reserve Command spokesman, said in an email Friday.
Online uniform sales will be particularly useful for airmen who live far away from bases where they drill, said Air Force Reserve 2nd Lt. Daniel Phelps, a public affairs officer for the 349th Air Mobility Wing at Travis Air Force Base, Calif., in a text message Wednesday.
That way, service members can have their new uniforms delivered to their homes or pick them up at their drill locations, he said.
The Navy Exchange carries the camouflage uniforms for other services only in its stores on joint bases but is working to also sell them online, spokeswoman Courtney Williams said in an email Thursday.
robson.seth@stripes.com Twitter: @SethRobson1
bolinger.james@stripes.com Twitter: @bolingerj2004
---
---
---
---