A new father, a 'soulmate,' 'one of the good ones' among eight Marines, one sailor lost in amphibious vehicle accident
By
Stars and Stripes
August 3, 2020
---
The oldest of the nine service members dead or still missing after an assault amphibious vehicle sank off the coast of Southern California last week was a 23-year-old — Marine Corps Cpl. Wesley Rodd, of Harris, Texas, who recently became a father.
One of the others, Lance Cpl. Chase D. Sweetwood, of Portland, Ore., turned 19 during the search, a family member said. And 22-year-old Seaman Chris Gnem, a Navy corpsman, had been planning to get married, his girlfriend said.
"I lost the love of my life. The most purest and sweetest soul I've ever met. My absolute best friend in the whole world and my reason to live," wrote Savannah Henne in a Facebook post calling Gnem, 22, of Stockton, Calif., her "soulmate."
Late Sunday, shortly after suspending its 40-hour search and rescue operation, the 15th Marine Expeditionary Unit identified Gnem, Rodd, Sweetwood and five others presumed dead, as well as one more whose body had been recovered earlier. All the Marines were riflemen.
"I know all of us in the USMC family are extremely saddened following the announcement of the end of (search-and-rescue) operations," Marine Commandant Gen. David Berger said on Twitter. "Our prayers continue to be with the family and friends of the 8 Marines and one Sailor we lost."
Lance Cpl. Guillermo S. Perez, 20, of New Braunfels, Texas, was pronounced dead at the scene before being taken to Scripps Memorial Hospital in San Diego on Thursday, the 15th MEU said. He and the others were all with Bravo Company, Battalion Landing Team, 1st Battalion, 4th Marine Regiment.
The remaining five Marines presumed dead were:
• Pfc. Bryan J. Baltierra, 18, of Corona, Calif.
• Lance Cpl. Marco A. Barranco, 21, of Montebello, Calif.
• Pfc. Evan A. Bath, 19, of Oak Creek, Wis.
• Pfc. Jack Ryan Ostrovsky, 21, of Bend, Ore.
• Cpl. Cesar A. Villanueva, 21, of Riverside, Calif.
Search and rescue efforts supported by the Navy and Coast Guard covered more than 1,000 square nautical miles, officials said earlier Sunday, while announcing the transition to a search for their remains. The decision was made after all resources had been exhausted, Berger said on Twitter.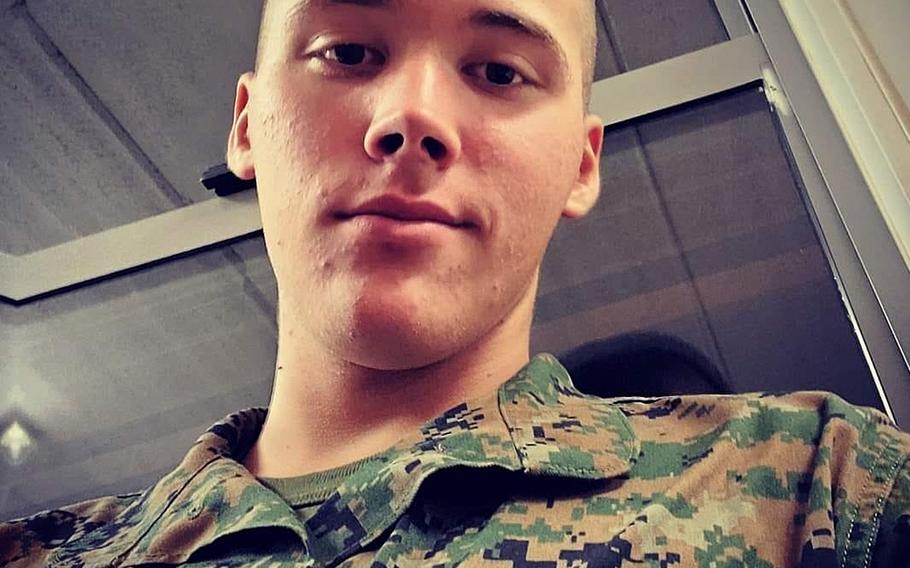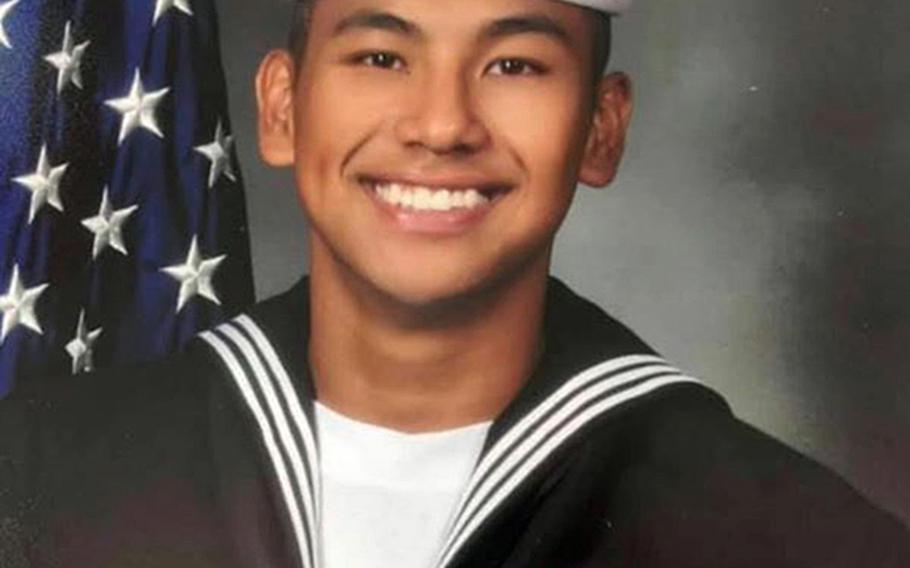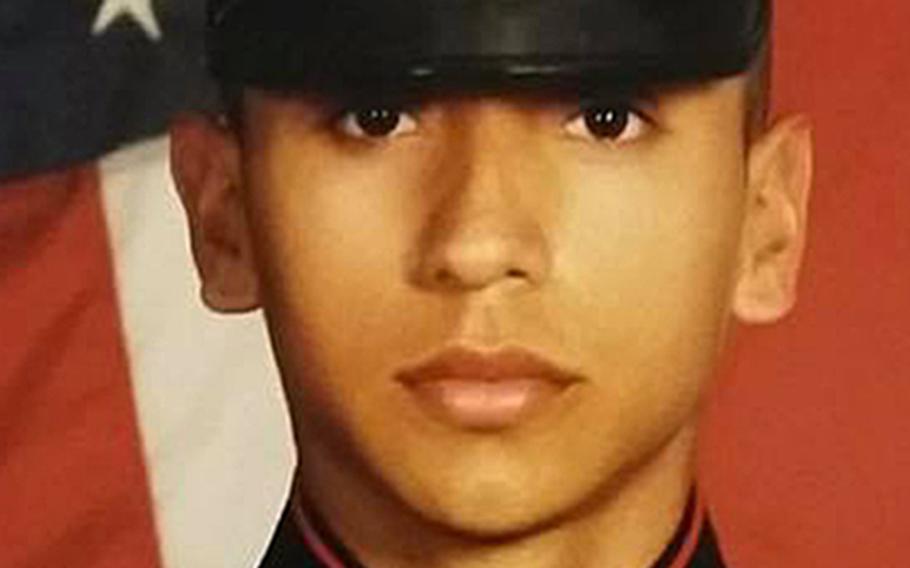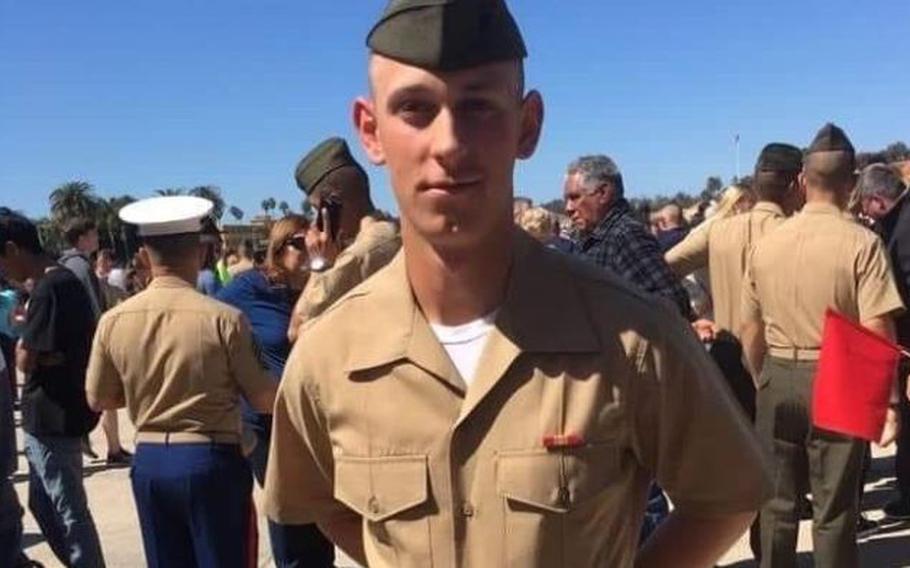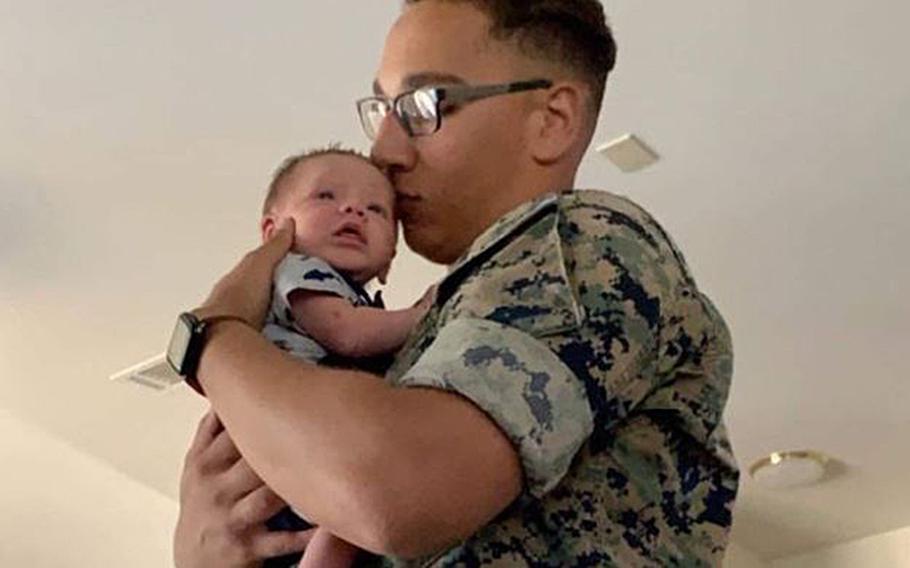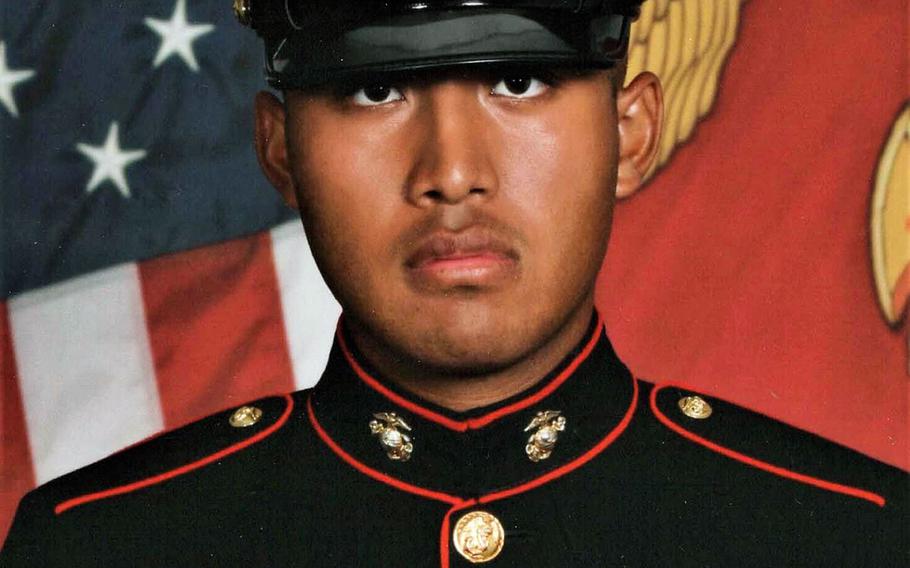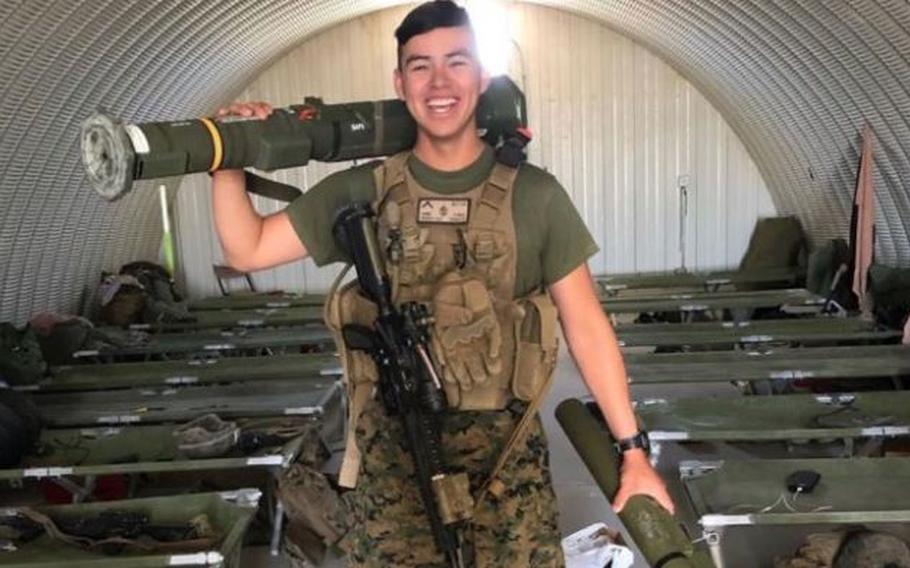 There were 16 personnel aboard the 26-ton assault amphibious vehicle around 5:45 p.m. on Thursday when they reported taking on water during shore-to-ship training near San Clemente Island, located about 70 miles west of San Diego, the Camp Pendleton-based 15th MEU said.
The tracked troop carrier, used to storm beaches, sank in water several hundred feet deep — too deep for divers — officials said earlier. The Marines inside were wearing their normal combat gear, including body armor, because of training they'd been doing on shore, as well as floatation vests, the military said.
Five Marines were rescued and brought aboard the USS Somerset amphibious transport dock. Two others were taken to Scripps Memorial Hospital, the Marine Corps said.
A rifleman with Bravo Company was in critical condition, the 15th MEU said. An AAV crewmember with the battalion landing team's mechanized company was in stable condition, it said.
A GoFundMe identified the critically injured rifleman as Dallas Truxal, 22, of Indiana, but the campaign's organizer and his aunt, Catrina Parsons-Tomamichel, wrote in an update Sunday that he was "alert and asking when he can get back to work."
The fatal incident remains under investigation. The Marine Corps commandant ordered an immediate halt of water operationr for all assault amphibious vehicles as a precaution until they determine what caused the accident. All of the more than 800 vehicles were also going to be inspected, Berger said.
In the wake of the incident, family and friends had started several fundraisers to help defray costs for the families of the missing Marines. Some quickly blew past their goals as donations poured in.
Rodd had posted a photo of his newborn son on Facebook on May 14. A few weeks later he was pictured holding the infant and standing next to his wife in a photo used with a GoFundMe campaign, which raised nearly double its $10,000 goal in about 13 hours as of Monday morning.
In a separate campaign for Sweetwood's mother, the young Marine's aunt wrote that his 19th birthday was the day after the accident that took his life.
"Chase was one of the good ones in this life, and he was taken far too soon," wrote Niki Stockdale, his aunt.
Baltierra was also just 18 at the time of his death, his family said, though the Marine Corps initially listed him as one year older. They were notified of his death during an in-home visit Saturday, his sister wrote on Facebook.
"My family and I pray for the other victims and families involved in this horrific accident," wrote Natalie Baltierra. "With all our hearts, we love you, Bryan, and you will always be here with us."
Kenny Garcia, who said he'd been a squad leader for the Marines and sailor, said in a Facebook post that he'd always remember the good and bad times they went through together.
"You guys will always have a piece of my heart," he wrote. "I love you my brothers!"
---
---
---
---