92-year-old veteran of Philippine Scouts receives Congressional Gold Medal in Texas
---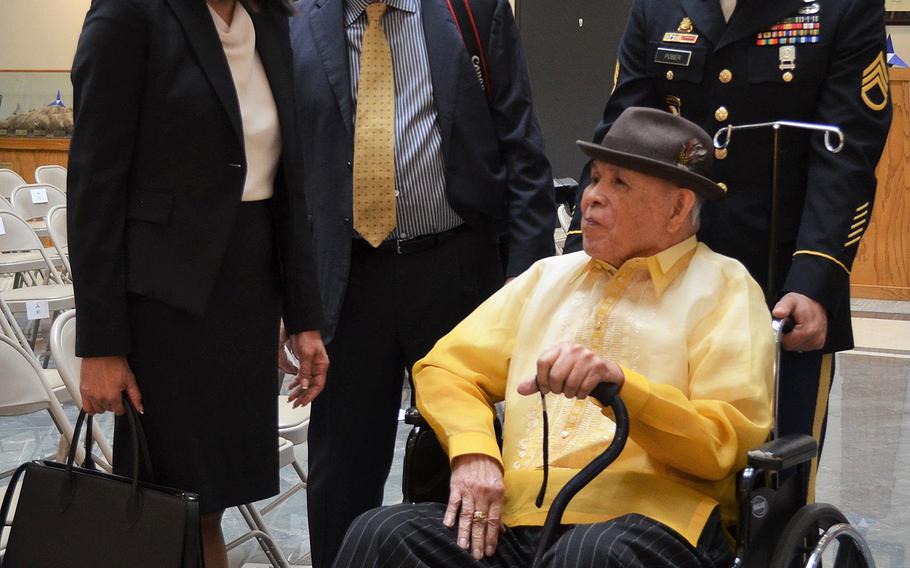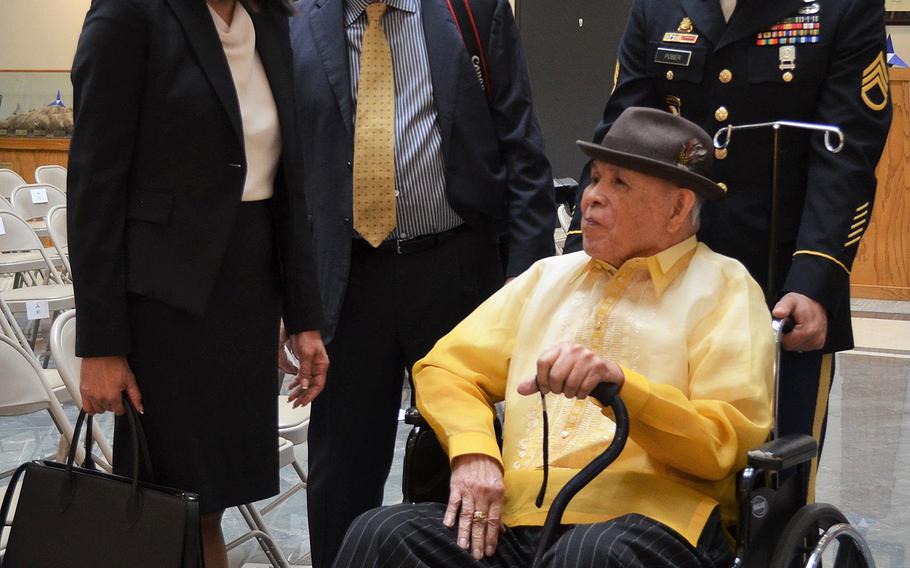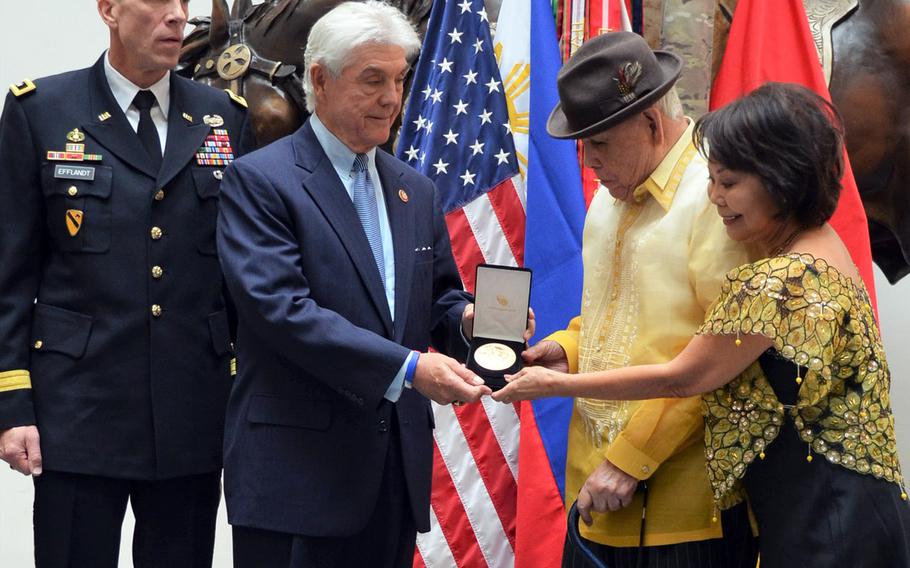 FORT HOOD, Texas — As a boy growing up in the Philippines during World War II, Jose Manzano-Somera's family opened their home to the American soldiers who filled their hometown.
Eventually, Manzano-Somera would join the soldiers as the war ended and serve as part of the New Philippine Scouts of the U.S. Army, a unit that helped track down and eliminate bands of Japanese fighters that refused to surrender.
On Friday, his contributions were honored by Rep. Roger Williams, R-Texas, who presented Manzano-Somera with a Congressional Gold Medal, which the veteran received as part of a 2016 law that awarded the medal to all Filipino veterans of World War II who served between July 26, 1941 and Dec. 31, 1946. So far, only 46 Filipino scouts have been presented the award.
Manzano-Somera, who now lives in Georgetown, Texas, served with the scouts from August 1946 until April 1949, and in the next decade moved to the United States and took advantage of an offer for U.S. citizenship. About 1,000 of the more than 250,000 Filipino scouts accepted this offer to emigrate, said Steven Frank, III Corps historian, who spoke at the ceremony held at Fort Hood. The Philippine Scouts served alongside the 1st Cavalry Division, which falls within III Corps.
"The contributions the scouts made was immeasurable — they helped save thousands of American and Filipino lives and sped up the liberation of their homeland in countless ways," Frank said.
Congress began commissioning gold medals in the American Revolution as the highest expression of national appreciation for distinguished achievements and contributions, according to the House of Representatives history of the medal. Its first recipients were citizens who participated in America's early wars, but Congress then expanded its scope to include actors, authors, musicians, athletes and foreign recipients.
Other recipients include George Washington, Bob Hope and retired Gen. Colin Powell, as well as participants of World War II's Doolittle Raid and Native American Code Talkers.
thayer.rose@stripes.com Twitter: @Rose_Lori
---
---
---
---