49ers' Kittle will play in Super Bowl in honor of fallen soldier
by
J.P. Lawrence
January 29, 2020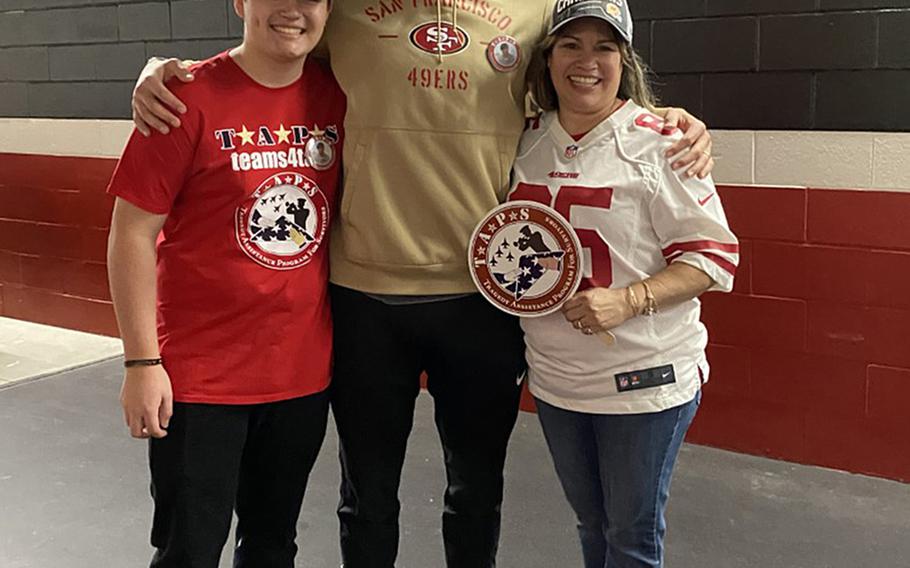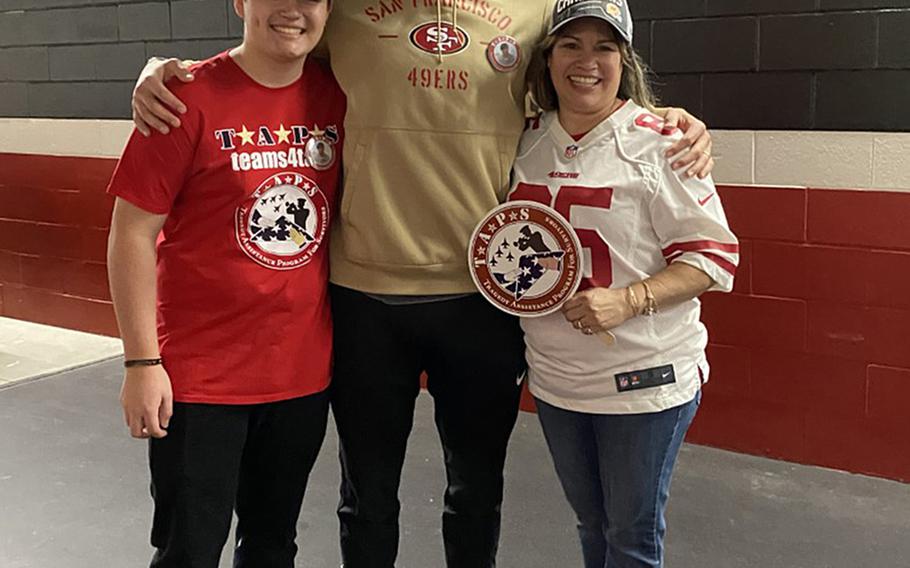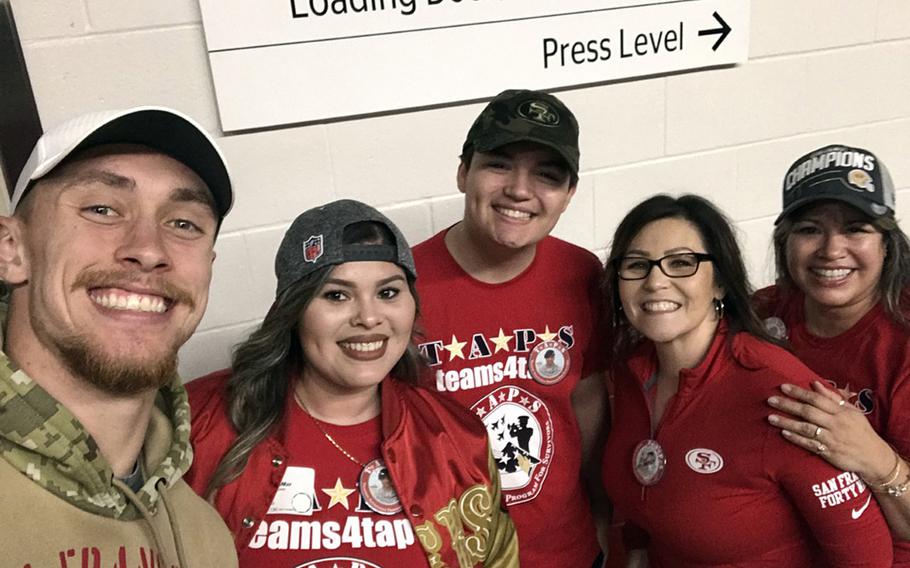 A player in this year's Super Bowl will be playing in honor of a soldier killed in Iraq, as part of a program that gave the soldier's family a trip to the big game.
George Kittle, star tight end for the San Francisco 49ers, met with the family of Mick LaMar on Friday ahead of the clash with the Kansas City Chiefs in Super Bowl LIV in Miami.
The visit and the tickets to the Super Bowl left Josie LaMar, Mick's widow, "over-the-moon excited," she said, as her husband was a big 49ers fan.
"We're looking forward to enjoying the game and saying, 'George Kittle is playing for our dad, my husband,'" Josie LaMar said in a phone call Tuesday. "My husband's name is being honored, his service to our country is being honored, and who better than from George Kittle from his favorite team."
Josie LaMar said she will be rooting for the 49ers with her 16-year-old son Nicolas, who was only 7 when his father died in 2011.
Kittle and other players teamed up with a program by the financial services company USAA and organizations like Tragedy Assistance Program for Survivors to bring service members, veterans and families to the Super Bowl.
"I have a lot of family in the military so it's something that I just respect, and the sacrifice that they give is the ultimate sacrifice," Kittle said to ESPN. "So, if I can ever give back and make a family's day or just make them smile a little bit, then I've just done a little part in their lives."
NFL players Christian McCaffrey, Von Miller, Deshaun Watson, Jarvis Landry, James Conner, Ryan Tannehill and coach Ron Rivera also participated in the program.
George Reilly, a Marine veteran who served in Vietnam, will be also be at the game with his son as part of the program, although he'll be rooting for the Chiefs.
"I never even saw it as a far-off fantasy, to be able to go to Super Bowl," Reilly, a former New York City detective, said on the phone, "but here I am."
lawrence.jp@stripes.com Twitter: @jplawrence3