Jimmy Carter, oldest living former president, turns 97
by
Ernie Suggs
The Atlanta Journal-Constitution
October 1, 2021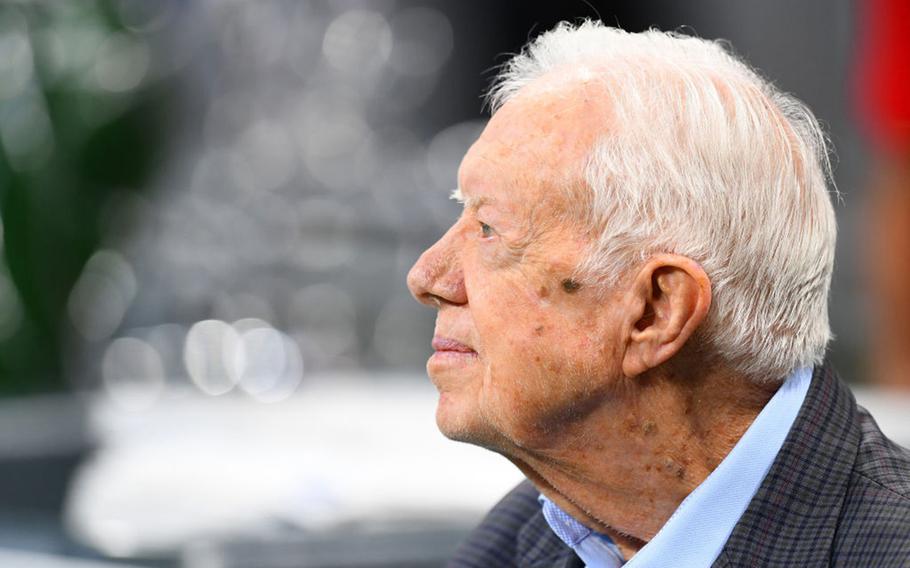 ATLANTA (Tribune News Service) — It is rarified air that Jimmy Carter has been in for a while now.
On Friday, when Carter turns 97, he further solidifies his standing as the oldest living president in the history of the United States. It is a record set by a peanut farmer and Nobel Peace Prize winner that might never get broken.
The Navy veteran, born in Plains, Ga., in 1924, already has a 37-year advantage on Barack Obama, who turned 60 this year.
It's not Carter's only claim to longevity. In July, he and wife Rosalynn celebrated their 75th wedding anniversary. They are the longest-married presidential couple in U.S. history, followed by former president George H.W. Bush and Barbara Bush, who were married for 73 years and 102 days until Barbara's 2018 death.
The Carters are planning a private birthday celebration for Jimmy at their Plains home on Friday.
©2021 The Atlanta Journal-Constitution.
Visit at ajc.com.
Distributed by Tribune Content Agency, LLC.