200 soldiers deploy from Joint Base Lewis-McChord to fight wildfires in California
by
Rose L. Thayer
August 31, 2020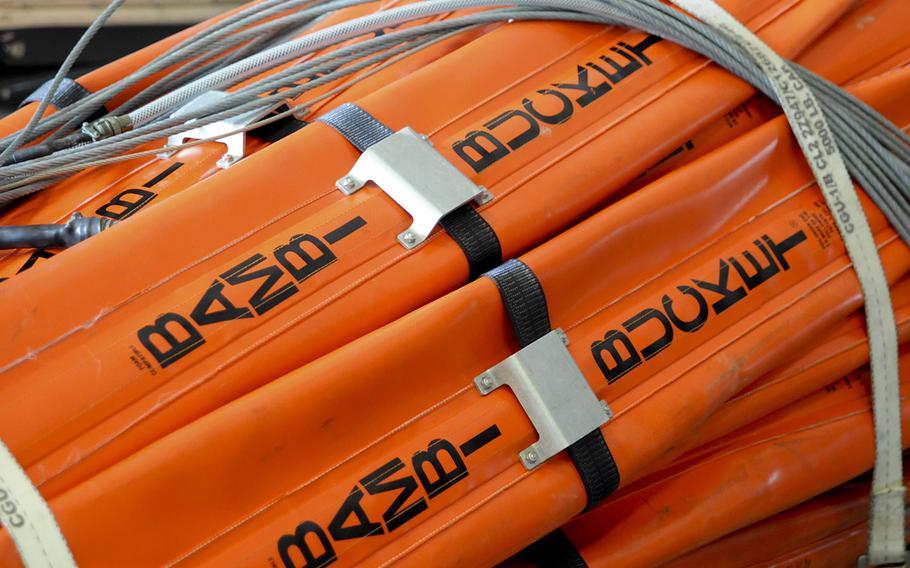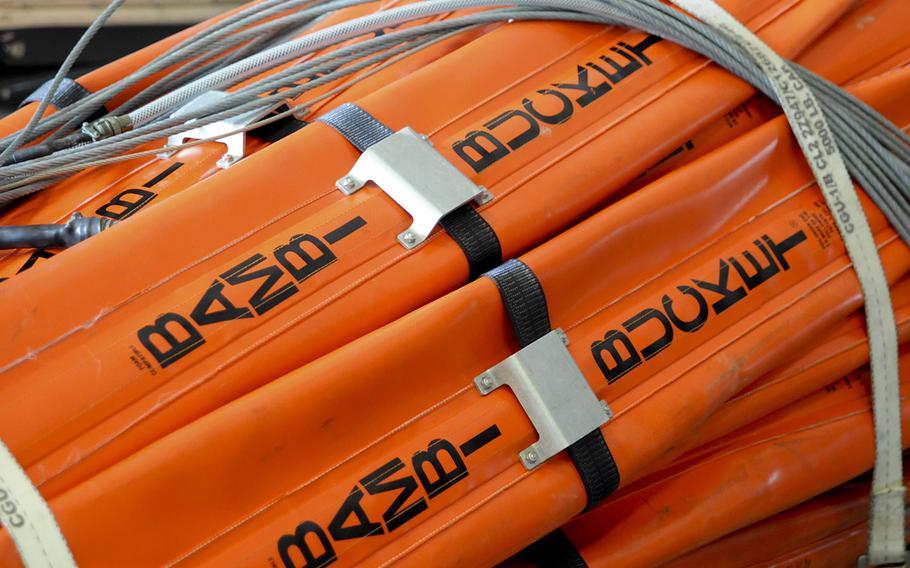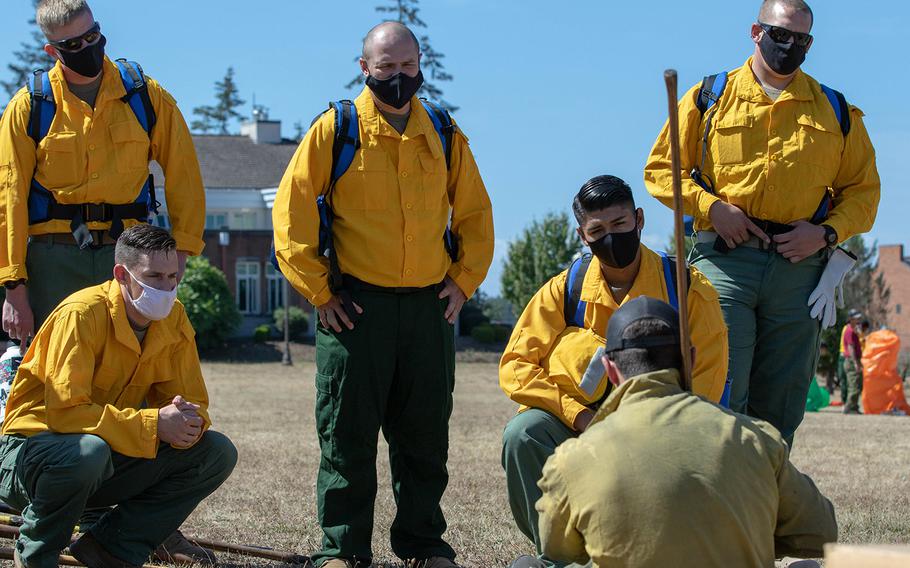 AUSTIN, Texas — About 200 soldiers from Joint Base Lewis-McChord, Wash., traveled Monday to northern California to help combat wildfires burning in the Mendocino National Forest, U.S. Army North announced Monday.
"We are proud to support the U.S. Department of Agriculture's Forest Service in their effort to suppress the fires in Northern California," said Lt. Gen. Laura J. Richardson, commander of Army North, the military entity tasked with overseeing the mission. "The soldiers who will assist in this mission are highly trained and they are well-equipped with all of the protective gear needed to keep them safe, to include in a [coronavirus] environment."
The soldiers, part of the 2nd Infantry Division's 14th Brigade Engineer Battalion, 2nd Stryker Brigade Combat Team, spent the weekend training with instructors from the National Interagency Fire Center. Troops were fitted for personal protective equipment, including fire retardant clothing, boots, gloves and hard hats, and began training that included the use of fire shelters.
Training and equipment to mitigate the spread of coronavirus remained a top priority as well, said Lt. Col. Jim Wade, commander of the engineer battalion, who also traveled to California to lead the troops on the mission.
"I'm confident that we have appropriate safety precautions in place," he said. "It's going to be a challenging mission, with a lot of hard work and long days."
Once they arrive Monday to the base camp for the blaze known as the August Complex Fire, soldiers will get two more days of training before the join firefighting efforts Thursday.
The fire started Aug. 17 from 37 different lightning fires, according to the U.S. Forest Service. Many of those fires have been contained or have merged to form larger fires. As of Monday morning, the fire was 236,288 acres, and 20% contained.
"This support will provide additional capacity to ensure firefighting resources are available to respond to ongoing and emerging wildfires in California," said Randy Moore, regional forester for the Pacific Southwest Region, said in a statement.
The battalion has known since July that they could be called upon to fight fires, which is a mission requirement handed to two Army battalions annually through a wildland firefighting partnership with public lands agencies. Soldiers last deployed in 2018 to support firefighting in the same region.
"We have about 30 or so soldiers who were part of mission in 2018. They were the first to raise their hand and jump on it. They are eager to get there and offer support," Wade said.
Defense Department support for firefighting on federal land began in 1975 with an interagency agreement with the departments of Agriculture and Interior.
"During that time, federal military ground forces have mobilized 37 times to support wildland firefighting response efforts," Richardson said.
There are 38 large wildfires now burning in California, with more than 1.5 million acres burned so far this year, according to the Forest Service.
The National Guard has about 1,570 members activated and assisting with fires primarily in California. About 200 of those troops are working in Arizona, Colorado, New Mexico and Oregon, according to the National Guard Bureau.
The Guard's focus in California is on three large fires in northern California, encompassing more than 706,000 acres, and 19 fires in southern California totaling more than 863,000 acres.
Troops provide wildfire support, search-and-rescue operations, medical-evacuation operations, traffic control points, command-and-control and bucket operations.
As of Monday, Air National Guard crews using the Modular Airborne Firefighting System have flown more than 322 hours, nearly 260 sorties and conducted 240 water drops, according to the bureau.
"This is what I joined the Guard for," said Illinois Army National Guard Staff Sgt. Chad Brown, an aircraft mechanic and flight crew member.
Brown's six-member Chinook helicopter crew arrived Monday in Mather, Calif., about 18 miles east of Sacramento, where they will use a "Bambi Bucket" carrying 2,000 gallons of water that can be dispersed either directly onto fires, or deployed as a method of moving and shaping a developing fire.
"I've done a couple of deployments in Afghanistan, but I like helping out the public and helping out other states if we can," Brown said.
thayer.rose@stripes.com Twitter: @Rose_Lori