2 overlooked WWI soldiers to receive Medal of Honor
---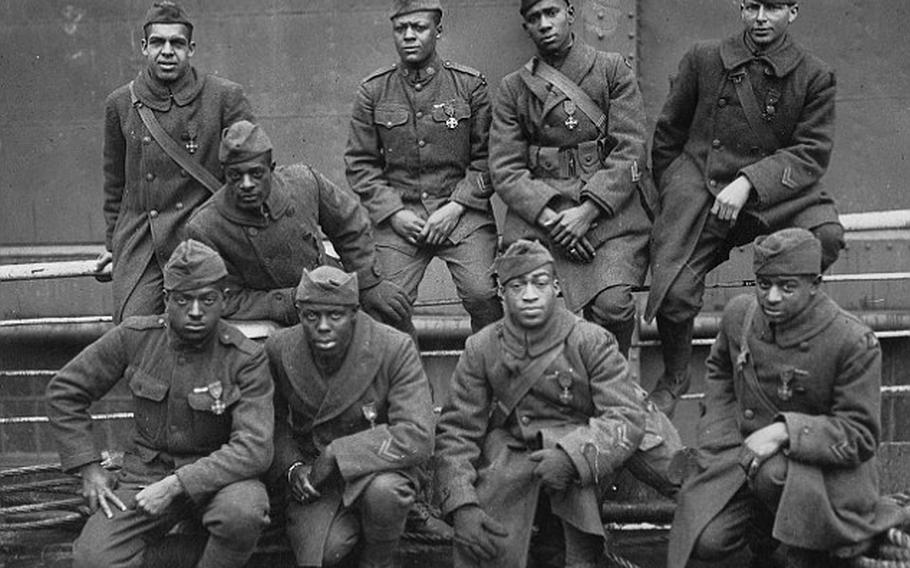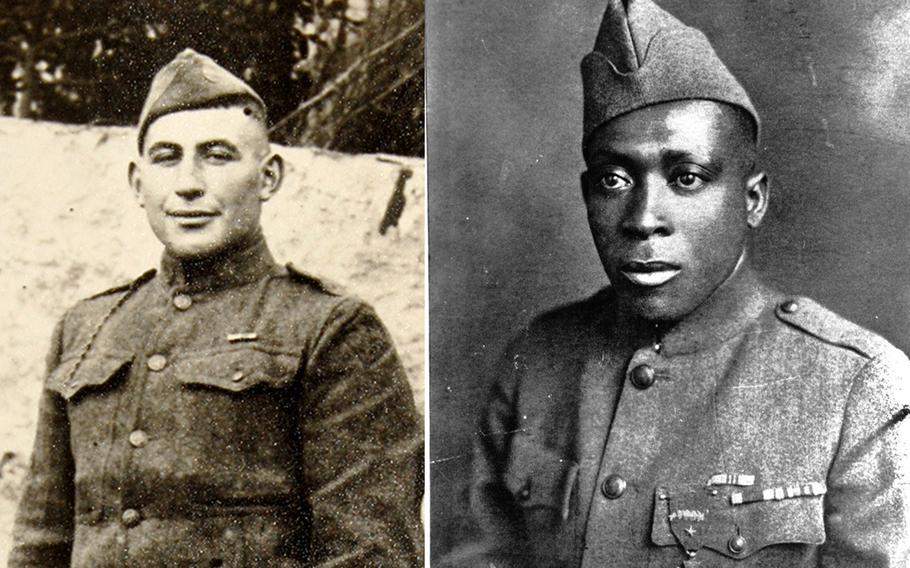 WASHINGTON — President Barack Obama will award two soldiers the Medal of Honor for their bravery during World War I, part of an ongoing effort to recognize minority soldiers who may have been passed over because of their race or religion.
The president will posthumously recognize Army Sgt. Henry Johnson and Sgt. William Shemin at a ceremony June 2.
For years, Johnson's relatives, veterans and Sen. Chuck Schumer, D-N.Y., have been advocating for the medal, inspired by the young private's tale of hand-to-hand combat to repel a German surprise attack.
On the night of May 15, 1918, Johnson was on sentry duty in near Sainte-Menehould, France, when a German raiding party of at least a dozen soldiers laid siege to his observation post. Under fire and wounded, Johnson fought off the attackers, emptying his ammunition and then using his rifle as a club and stabbing German soldiers with his bolo knife. In the ensuing melee, he prevented a badly injured fellow soldier from being taken prisoner and eventually sent surviving German soldiers fleeing.
Reinforcements didn't arrive until the next morning, finding Johnson and his comrade bloodied but alive.
Though he had a brief moment of fame for his heroics, Johnson faced racial discrimination upon his return to the U.S. and struggled with alcoholism before dying broke at 32, according to an account from the book "Torchbearers of Democracy: African American Soldiers in the World War I Era."
Johnson, who was serving with the "Harlem Hellfighters" 369th Infantry Regiment — one of the few all-black combat units at the time — but attached to a French unit, received the Croix de Guerre with Gold Palm, one of the French military's highest honors.
Command Sgt. Maj. Louis Wilson, of the New York National Guard, will accept the medal on Johnson's behalf.
There has also been a long-standing campaign to award the Medal of Honor to Shemin, who was Jewish.
Shemin is being recognized for his actions beginning Aug. 7, 1918, when left his platoon's trench near Bazoches, France, and braved heavy fire in the open to rescue wounded comrades. After officers and senior non-commissioned officers had been wounded or killed, Shemin, just 19, took command of the platoon until he was shot in the head Aug. 9. He survived the injury, dying in 1973.
Shemin's daughter, Elsie Shemin-Roth, who was involved in the campaign to honor Shemin's actions, will accept the medal on his behalf.
druzin.heath@stripes.com Twitter: @Druzin_Stripes
---
---
---
---